Hey there marketers and developers! It's Jesse here from the Best App Marketing Agency of 2022 👋
We just wanted to take a moment to say a big thank you for all of your support and partnership over the past year. It's been an absolute pleasure working with such talented and dedicated professionals, and we are over the moon for the nomination and award for "Best App Marketing Agency of 2022" at the recent App Growth Awards in Berlin.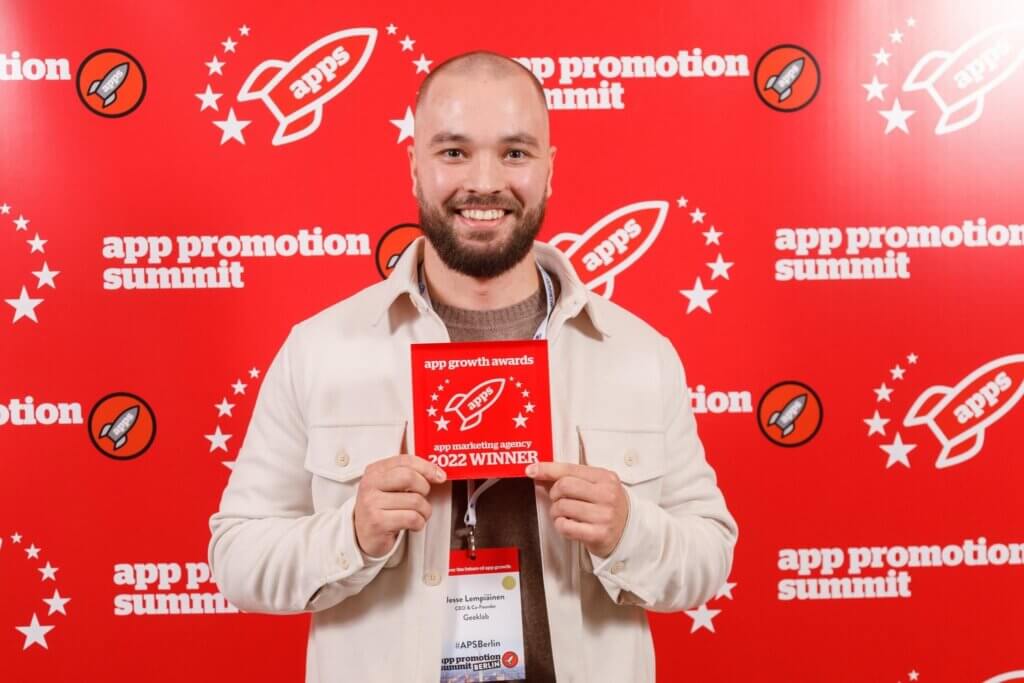 If you didn't already know, the App Growth Awards at Hotel Adlon and celebrates the cream of the crop in the app marketing world. We are humbled to be among the top contenders, and we are so grateful to receive this honor.
And just a quick reminder, our agency service is available to our enterprise customers as part of their platform subscription. With a dedicated customer success manager or customer marketing manager, we take care of your entire campaign from start to finish.
But wait, there's more!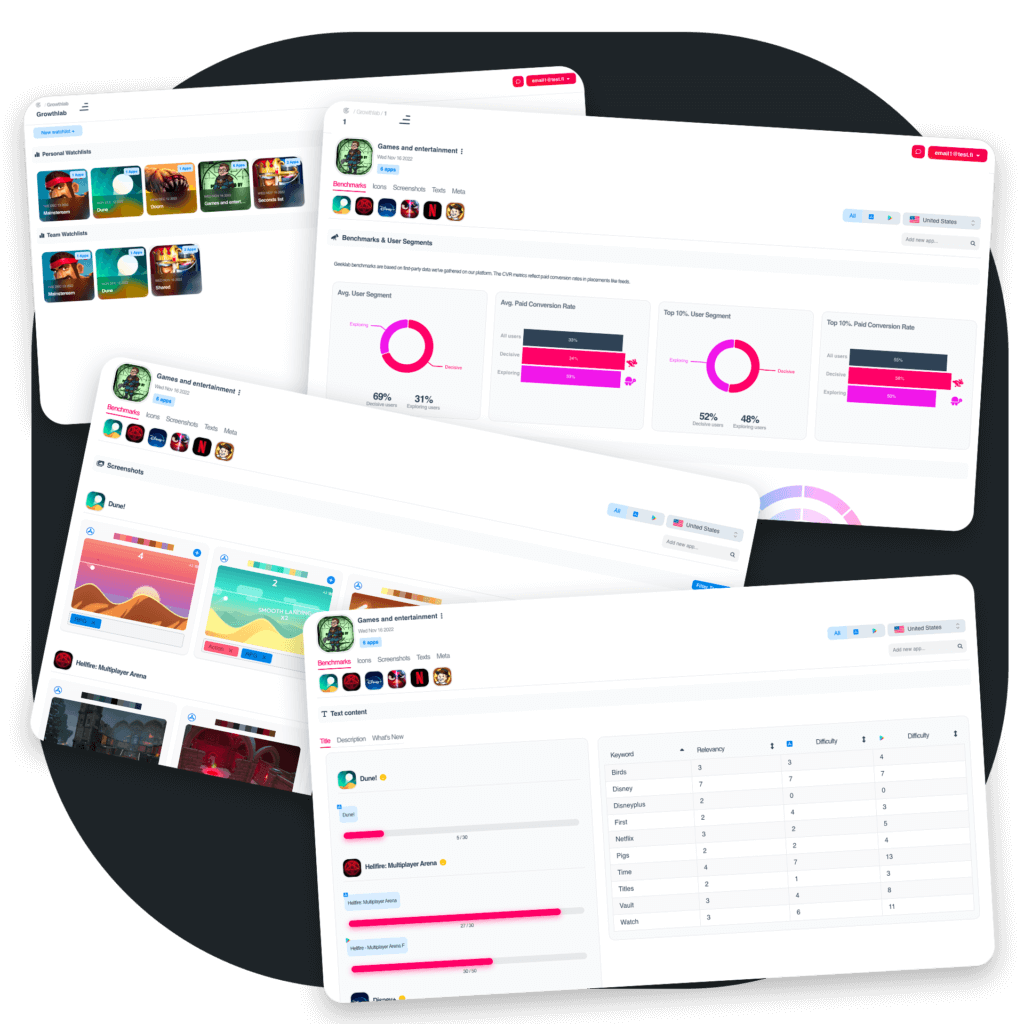 We are thrilled to announce that our biggest update to date, Geeklab 2.0, is coming soon. This update includes loads of new features and improvements. Including better data exports, time-saving utility functions, and a brand new Growthlab.
With Geeklab 2.0, you are able to get automatic sentiment analysis of your competitors. Furthermore, view visuals with motivations and content, see keyword difficulties and traffic, and so much more. We can't wait to share all the new goodies with you early next year.
Thanks again for your support and partnership. We look forward to continuing to work with you and help your app marketing efforts succeed. We are going to live up to the title, that Geeklab is the Best App Marketing Agency of 2022 (and more) 💪 Also, excited to see what the upcoming year has in store for the mobile marketing industry.