Knowing your audience is important, especially in efforts to increase downloads of your mobile game. Appealing to the needs and wants of the player before they've even downloaded the game is crucial. How do you find out the needs and wants then? By finding out their motivations for playing. The Quantic Foundry's Gamer Motivation model comes in handy when analyzing the types of players you want to reach. This article looks at some of the different motivations and tips on how to appeal to those.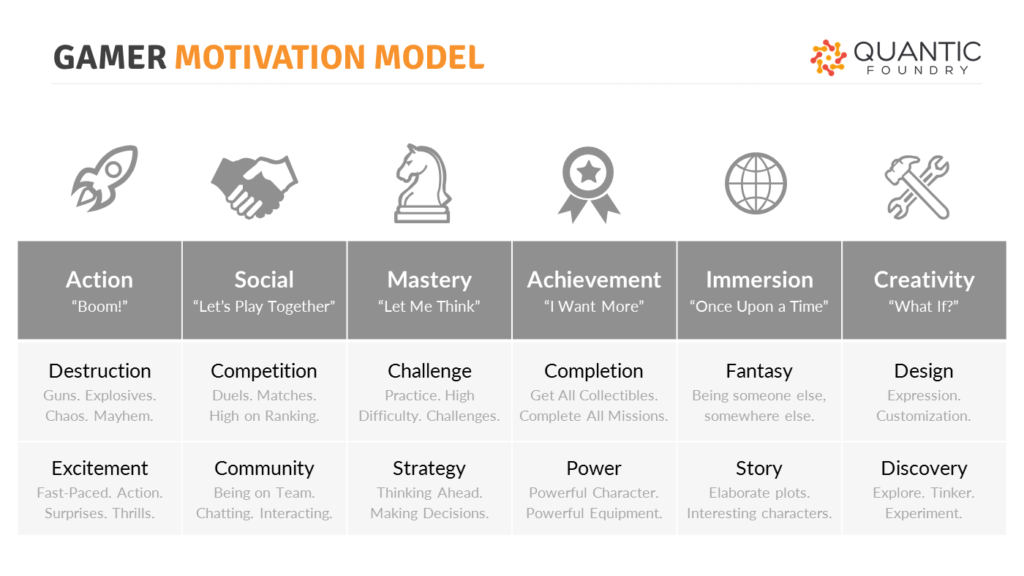 As players, we are motivated by different aspects of games. Our interests in games often are a reflection of our persona outside gaming. Researching which motivations your game in particular appeals to is key. It can be just one, but it can certainly be more. One way to research this is using Geeklab's SurveyTool. Consequently, utilizing the different player motivations helps create ads or visuals that speak specifically to each group.
In the examples below are the different motivations coupled with tips on what can be showcased on for example store page screenshots or ads.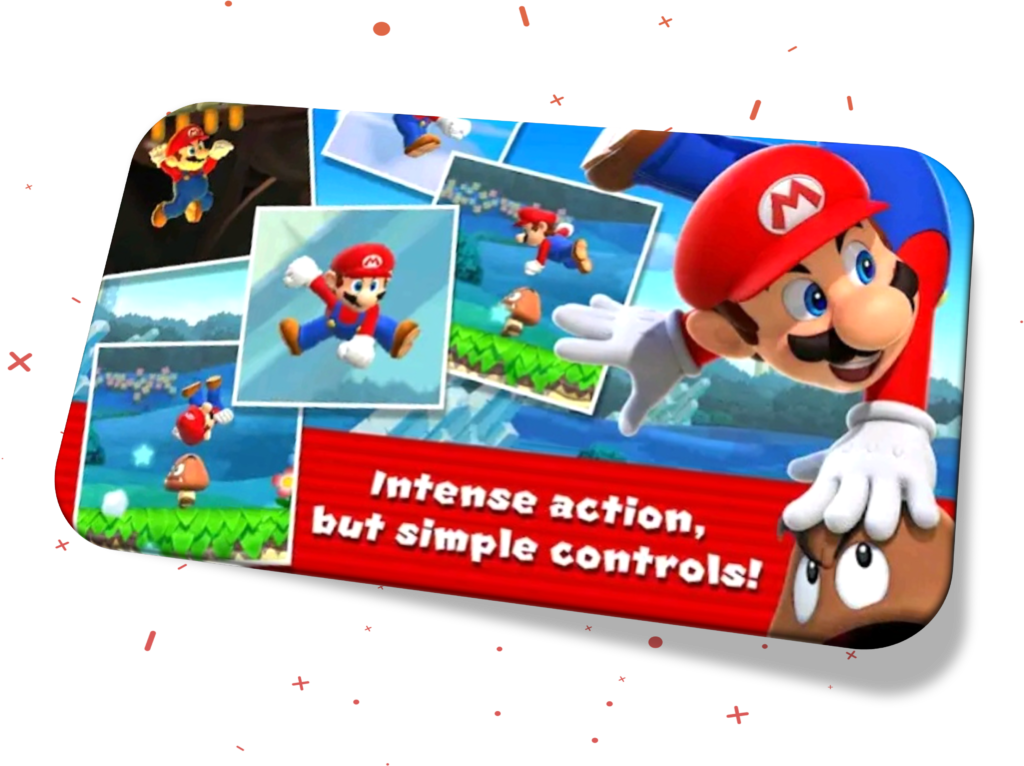 Action
Players that are motivated by destruction or excitement are paired up in this category. For them, the motivation also lies in chaos and explosives or surprises and thrills.
Showcase this:
Plenty of action
The element of surprise
Destruction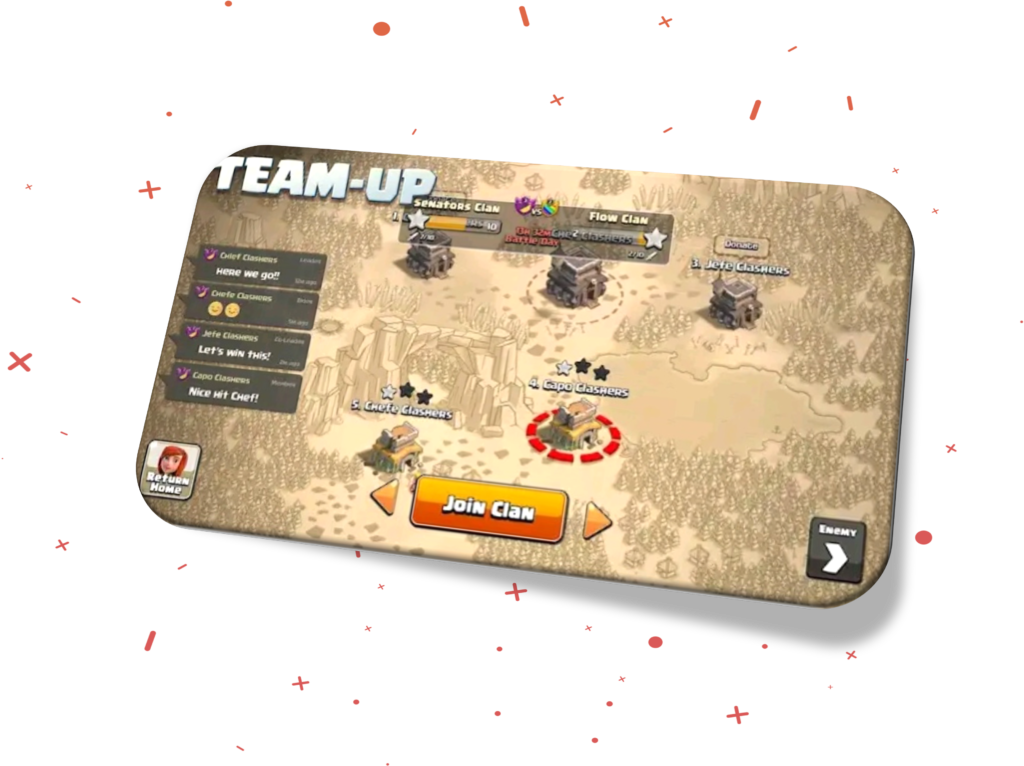 Social
For players driven by the social aspects, the main thing is having any kind of social interactions. These players are driven by competition, community, playing with friends or forming teams.
Showcase this:
Joining teams/guilds/leagues
Battle, PvP, leaderboard battles
Community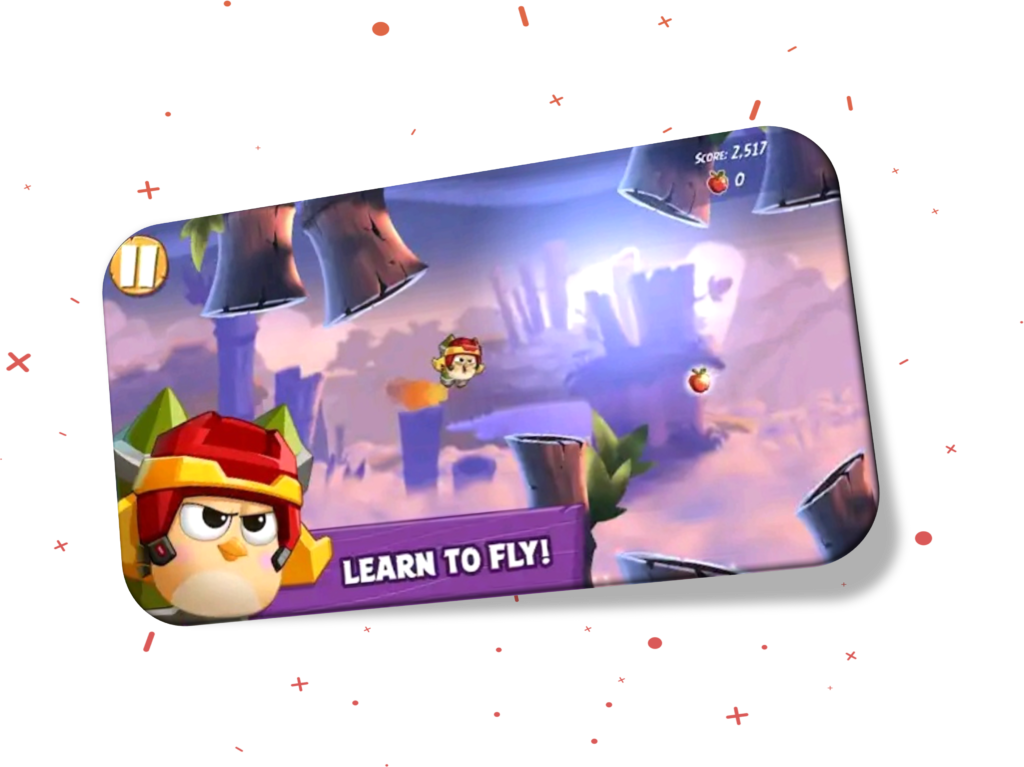 Mastery
Those motivated by challenge or strategy belong to this category. They enjoy the road to mastering a skill or the execution of a planned strategy.
Showcase this:
Strategic options
Skills, skill-building
Evolving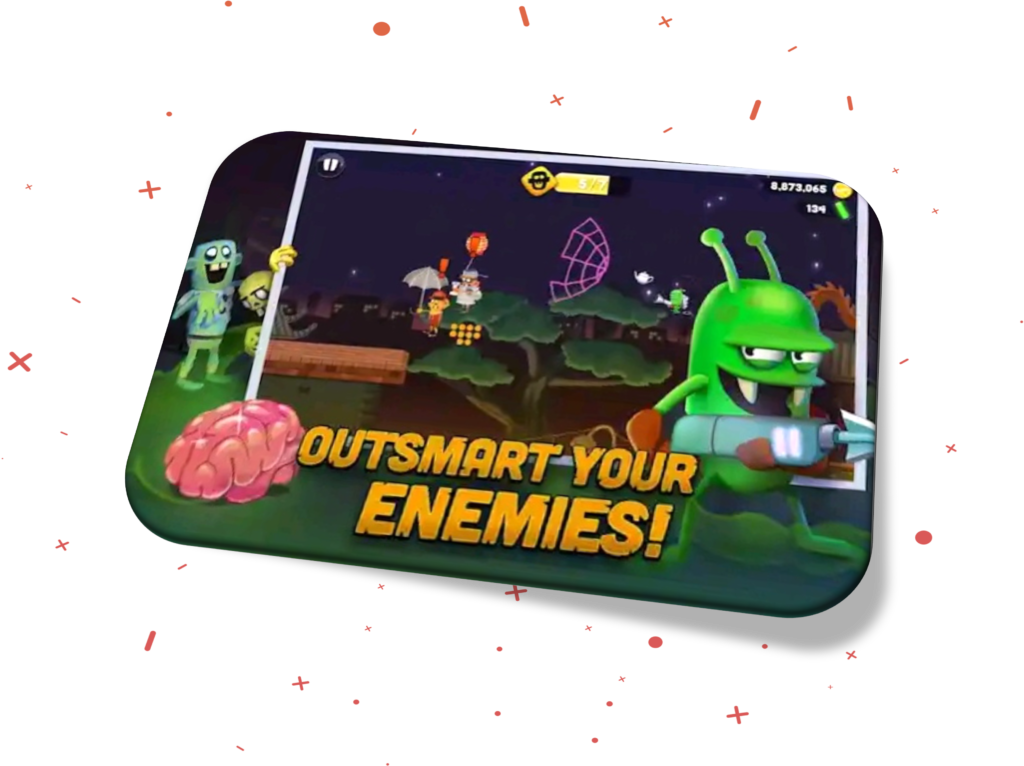 Achievement
Sense of achievement is the key. Players in this category are driven by moving forwards and achieving more like advancing in levels, creating and unlocking new.
Showcase this:
Advancing in levels
Creation
Winning, defeating opponents or enemies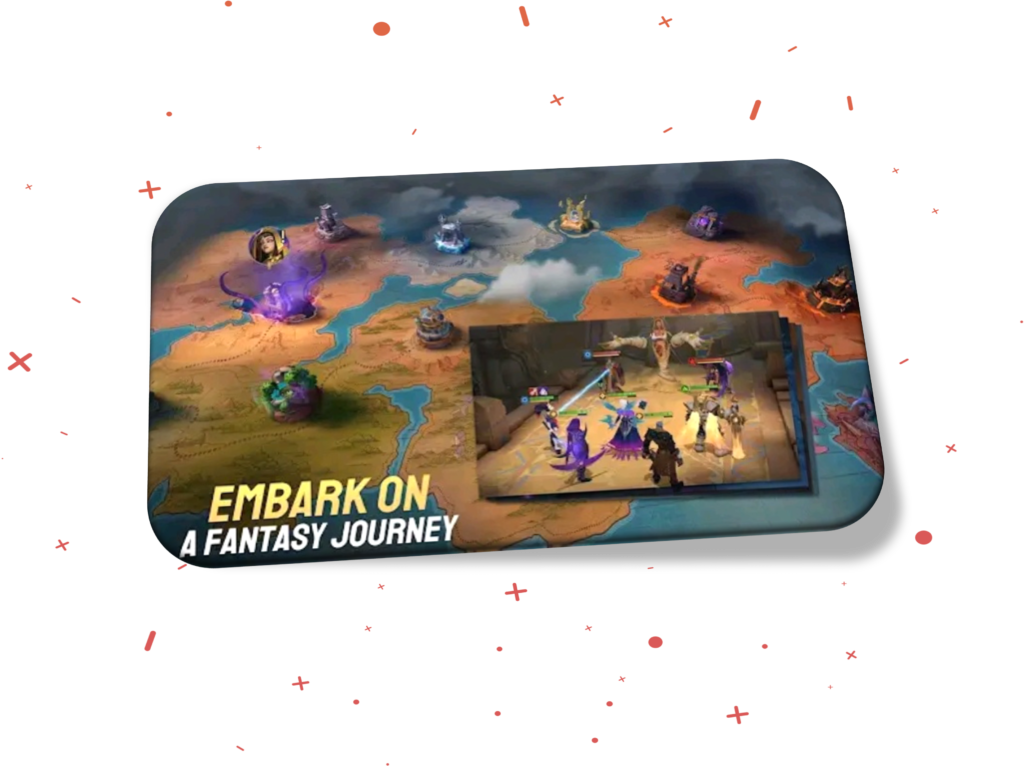 Immersion
These players want to be immersed in another reality as themselves or as someone else. Additionally, they are driven by the storyline of the game.
Showcase this:
Fantasy, role-play
Storyline, characters
Captivating elements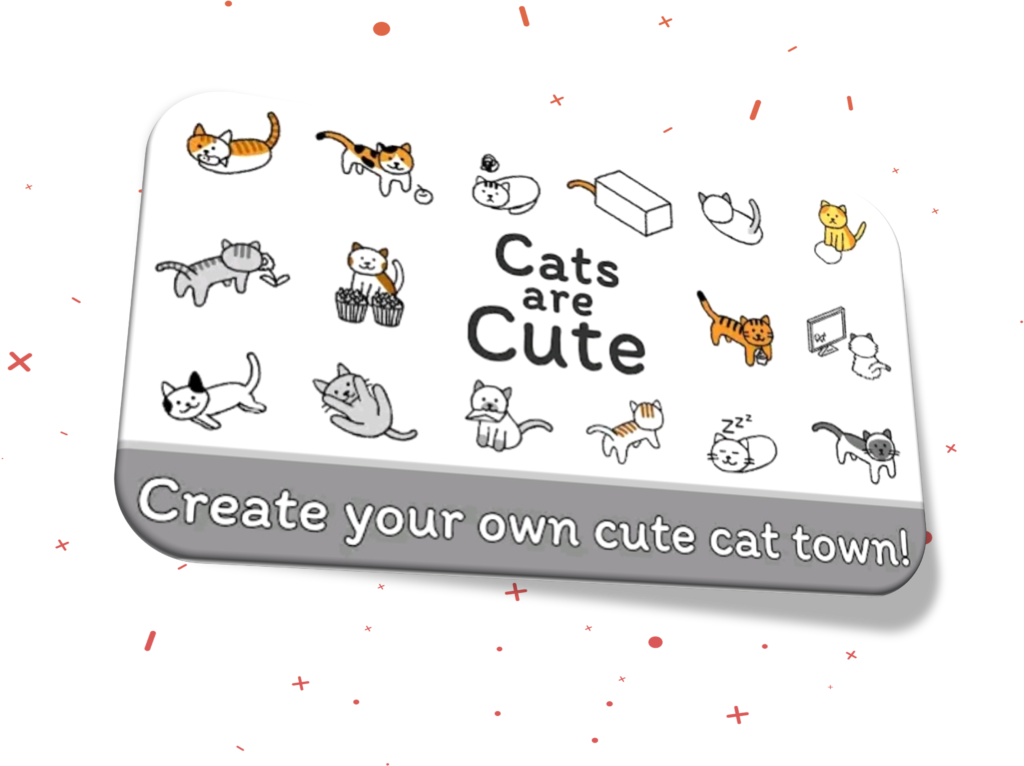 Creativity
Creativity-driven players enjoy expressing individuality. This category also includes those, who are mainly driven by discovery and exploration.
Showcase this:
"Your choice"
Customizability
Possibility to express individuality




What's next?
Going forward, a good next step is to put the different creatives to test. By a/b testing the different screenshots or ads with different approaches, it is possible to find the best solution. However, it is important to keep in mind that constant optimization is the way to go. App store optimization is an iterative process where it is important to stay current. Tap into the Gamer Motivation model-led creatives, if you're not doing it already, to see if it makes a difference in conversion rates! Our crew members are happy to assist with this topic.