Popcore climbed to the top of the app store, but how exactly?
The tale of how Tap Away 3D surpassed their installs and rose to the top of the app stores.
Popcore's Tap Away 3D is a casual puzzle game in which you solve puzzles in 3D space by tapping blocks to send them in specific directions.
While the green blocks in the icon are a sight you've probably seen if you've recently visited the app store because Tap Away 3D is currently ranking high. Believe it or not, the green blocks haven't always been there. With just three tests using Geeklab's data-driven testing platform, the German company Popcore achieved what everyone hoped for – an increase in downloads.
3 tests, 3x the conversion
The Popcore team got things started with a brilliant icon test, with distinct differences between each variant. At the time, the control icon was colorful, with pastel-like colors nicely capturing the iconic movement of tapping away. While the screenshots were consistent with the control icon, Popcore experimented with more simplified and colorful designs.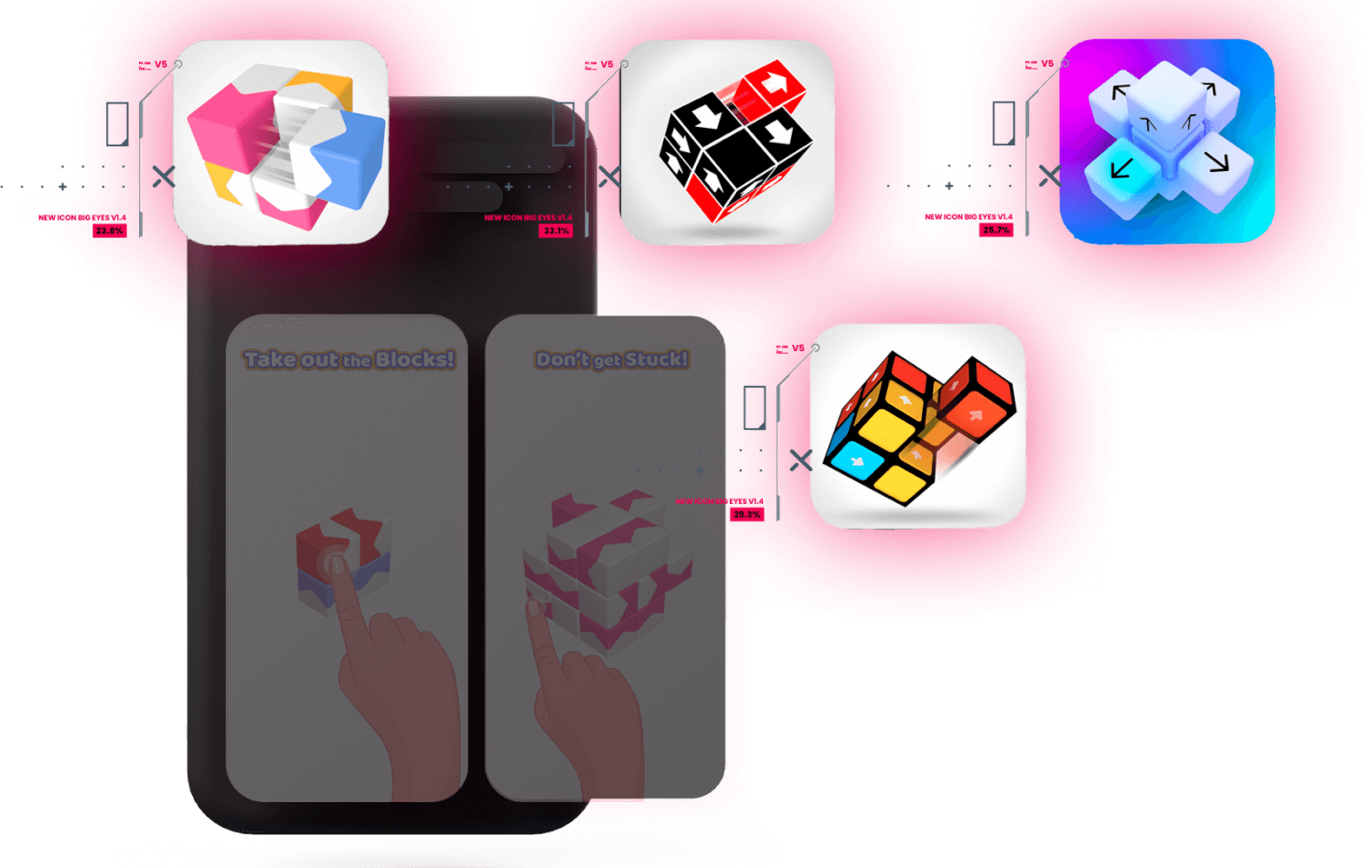 The simple ones, particularly the red and black, knocked it out of the park, increasing conversion by 30% from 23.8 percent to 33.09 percent.
Holistic approach
Popcore decided to apply the learnings holistically to the page. As per best practices, this meant changing the screenshots to mimic the look of the winning icon. This immediately increased conversion and allowed Popcore to test different versions of icons to see if the success could be pushed even further.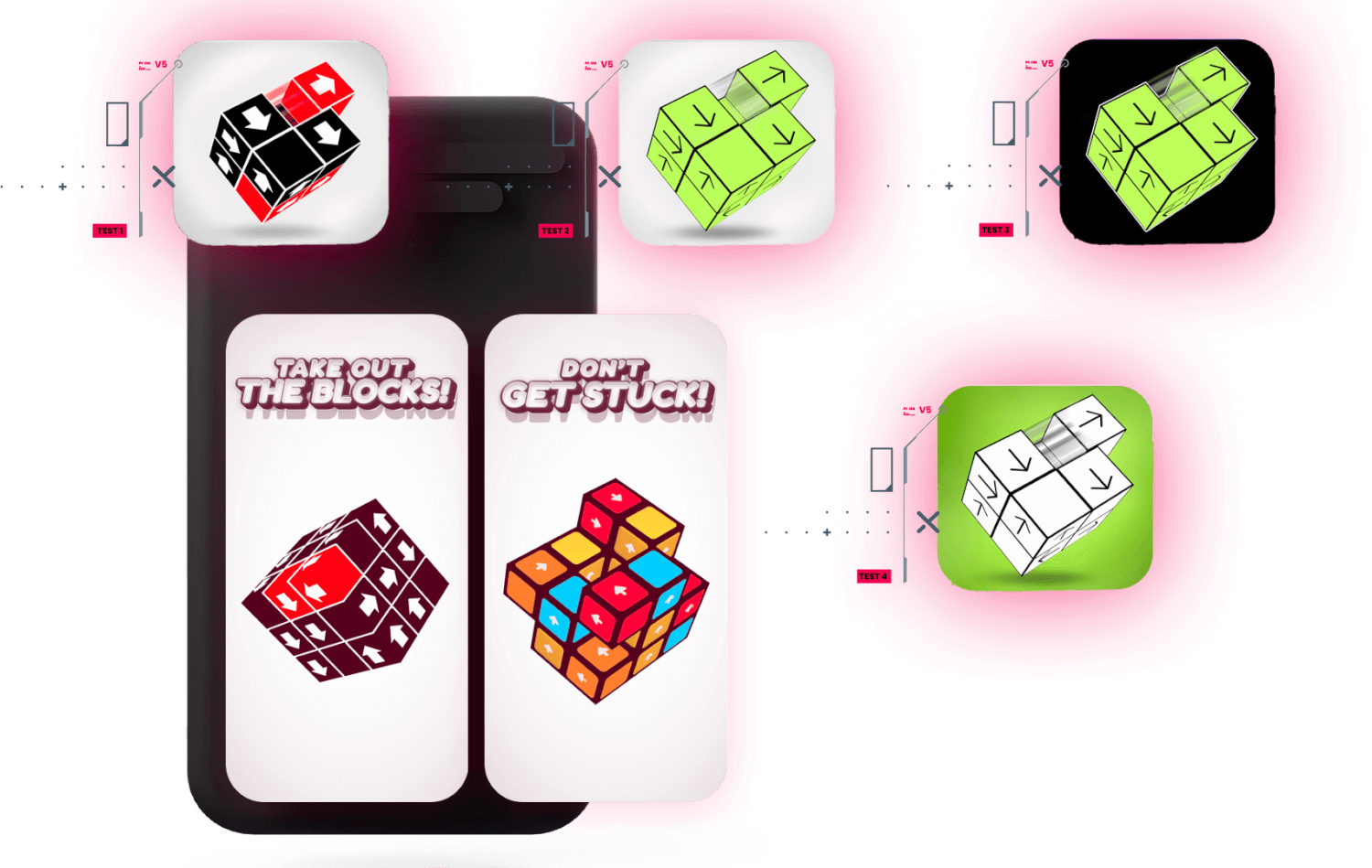 The test was another success, the more simplified green icon with white background performed slightly better than the control one. What if we just changed the screenshots like before?
The all-time high conversion rate was just around the corner. Popcore ran their third, and final test for Tap Away 3D. This resulted in Popcore discovering their best conversion rate to date, as well as their new store front.
Popcore discovered the iconic style by taking the winning icon from the second test and applying that to the screenshots.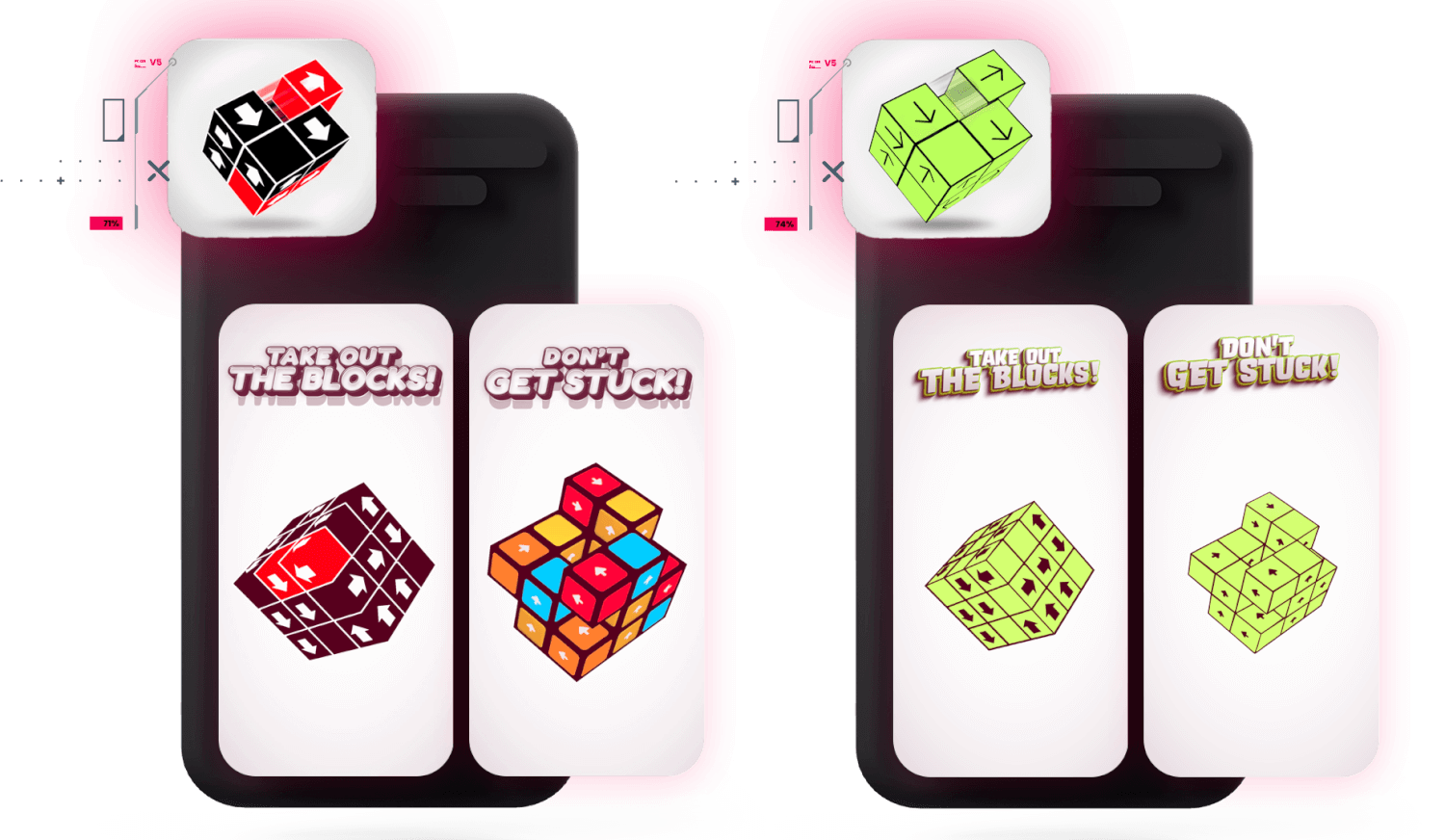 Popcore's CVR increased from 26.8 % to 84 % as a result of their testing.
___
The above test was carried out using Geeklab's product page testing tool rather than Apple's and Google's native A/B testing tools. We ran it to gain insights into on-page behavior. Additionally, the ability to choose which traffic source to focus on. Furthermore, for a better understanding of what drove visitors to install and, most importantly, what drove them away.