Almost 500 million people actively use Pinterest every month but yet many still think it is a platform only to share cute, funny and aesthetic pictures. Not taking any of that away, but it is so much more. Pinterest is actually one of the most valuable marketing tools among other similar platforms and much better in regarding many aspects. Many also think that Pinterest would be a waste of time since their target audience is nowhere nearby there, but that is another misconception we need to correct. Pinterest is actually full of people from different generations trying to find inspiration.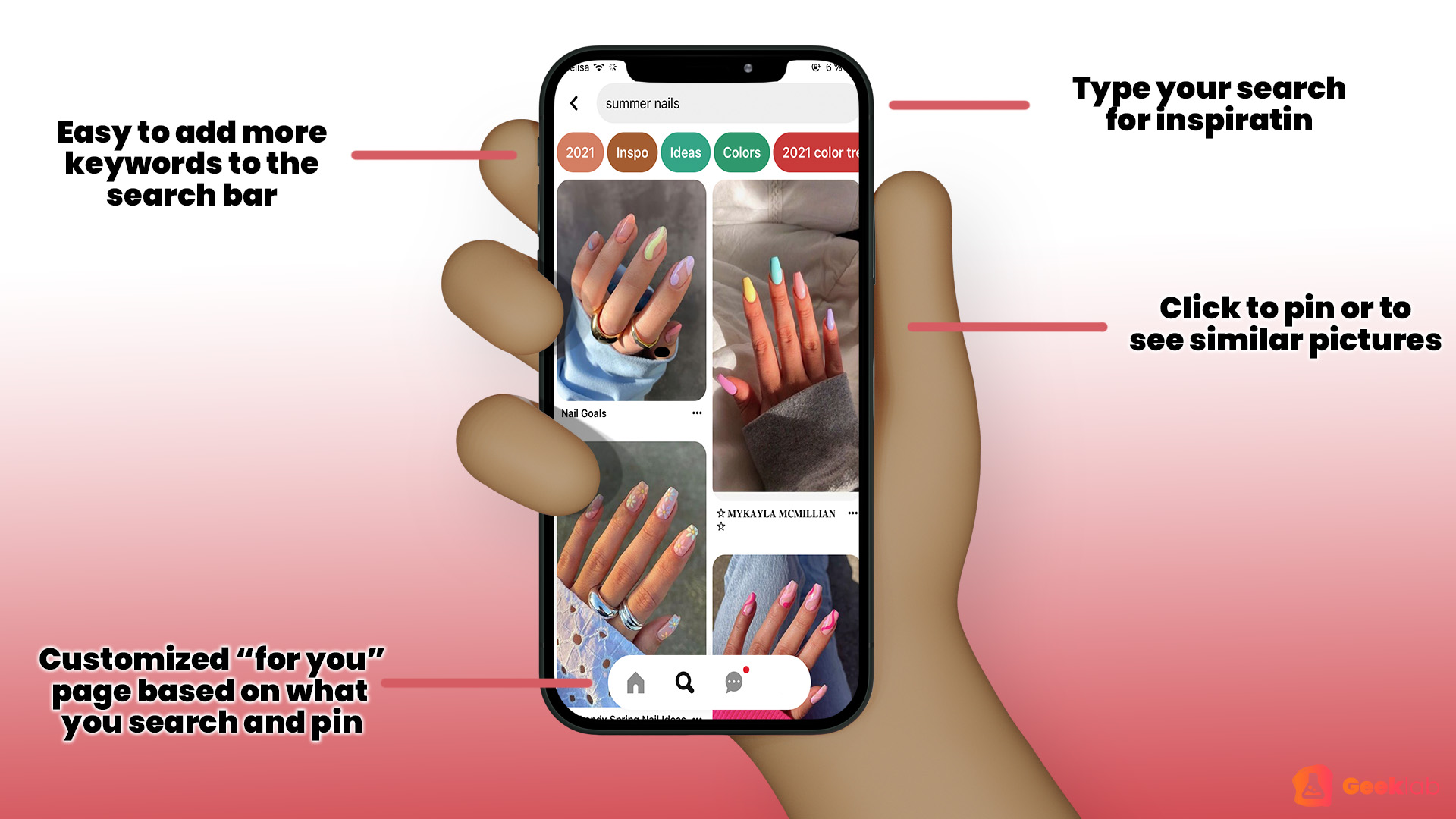 So what do people look for on Pinterest?
Inspiration. Pinterest is the home of inspiration. Looking for a new colour for your nails for the summer? Type "summer nails" to Pinterest. Renovating a house and not being sure what to do? Find inspiration photos for houses. And it is so effortless. And thus it is a valid reason for businesses to take advantage and make their moves towards Pinterest. Pinterest also offers an easy way to "picture search" which means that you don't have to search by words, you can take a picture of a lamp and see what similar items pop up. People who are looking for inspiration are generally going to buy something regarding that original thing they were looking for inspiration for. And here comes the marketing part:
Pins
Pins are the bookmarks of Pinterest and help users save their favourite ideas easily. For business accounts, this is where the world of links comes into the picture. Compared to Instagram, it is much easier to use and insert links in Pinterest. In fact, users are most likely to click on a brand's website on Pinterest compared to other social media platforms (Sprout Social). This helps you to put a beautiful photo of your Salon's summer nails and a straight link to your website. This way the user might even consider changing from their regular to a new one, only because they admire the nails in the picture so much – and found an easy way to your Salon. This means that Pinterest is reducing the steps from finding something you might consider buying, to actually making the purchase.
How to maximize your benefits using Pinterest?
Visuals and their quality. Pinterest is all about the pictures and how they appear. The colours, the setting the shadows – everything counts. People don't only look for actual items but experience and feelings. People also look for quality – and I am not talking about the quality of the product. They are looking for quality pictures that make regular white socks look like a high-end product.