The statistics show, that My Talking Angela 2, has been crushing the rankings among all apps recently. My Talking Angela was first launched in 2014, but its sequel, My Talking Angela 2, was released this July by Outfit 7. This game, which falls under the categories of Simulation and Role-playing, is a highly kid-friendly and colourful one! The goal of the game is to look after Angela, a cat-like creature; Take care of the most fundamental daily chores, such as eating, going to the bathroom and dressing up, and thus gradually improve in all of those categories in terms of how much and what you can accomplish. You progress through the levels, unlocking additional features as you go. You may travel with Angela, play activities within the game, and cook with her.
The changes in the icon
By this new sequel, new colours have been added. The colours yellow and purple have been added to the icon which by itself already bring the outlook more into life. The additional hair on Angela also reveals to the user that there is an option to add different types of hairs after developing in the game. The colour pink has more depth and darkness to it, which makes the icon pop out even more.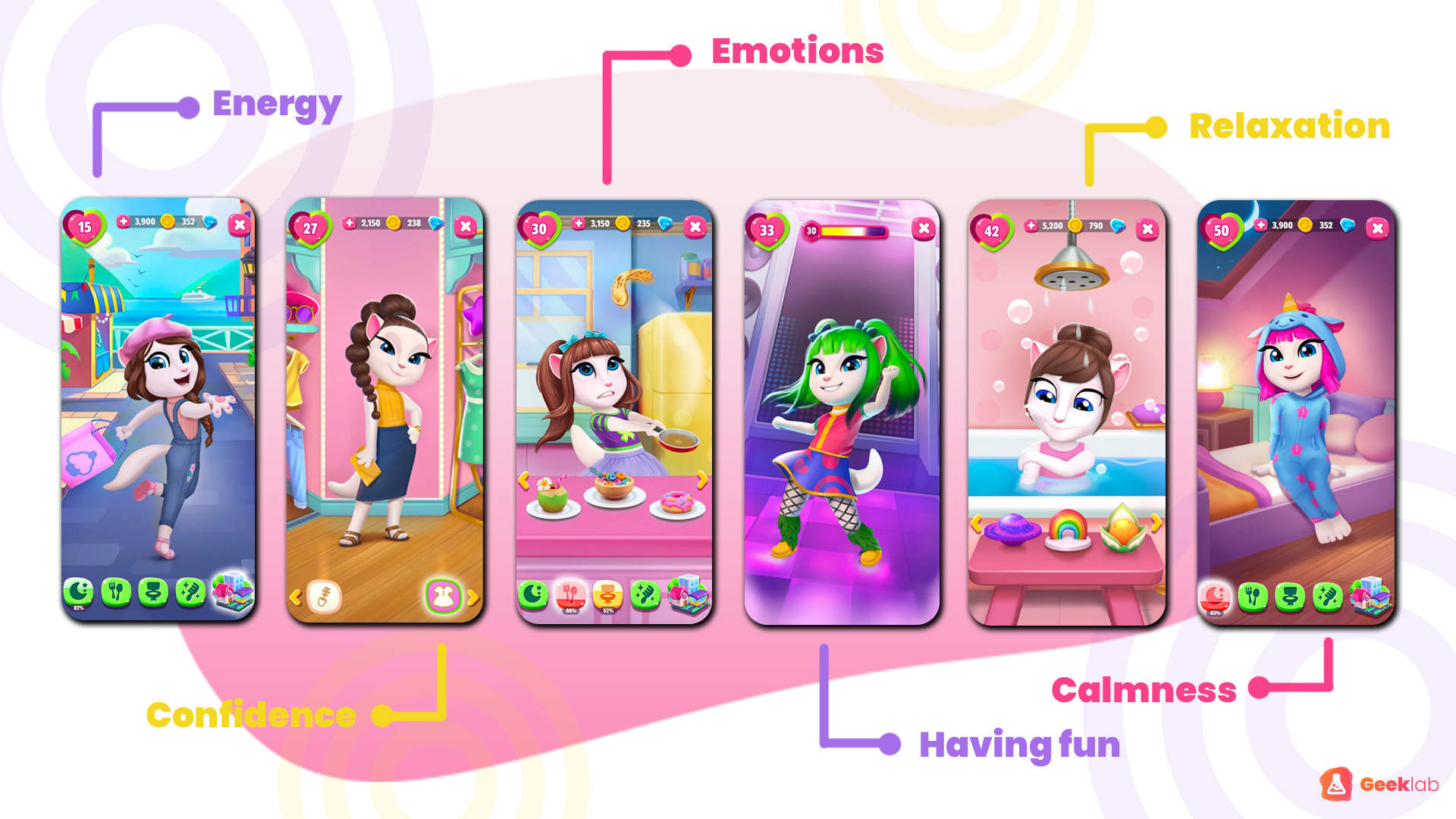 Screenshots
Before actually playing the game, the images provide a thorough initial impression of the game. The fact that the characters in the images display a variety of emotions lets the user feel connected and the game appear as realistic as possible. The screenshots also provide a good example of all the alternatives you can choose along the way regarding clothes, hair and overall style.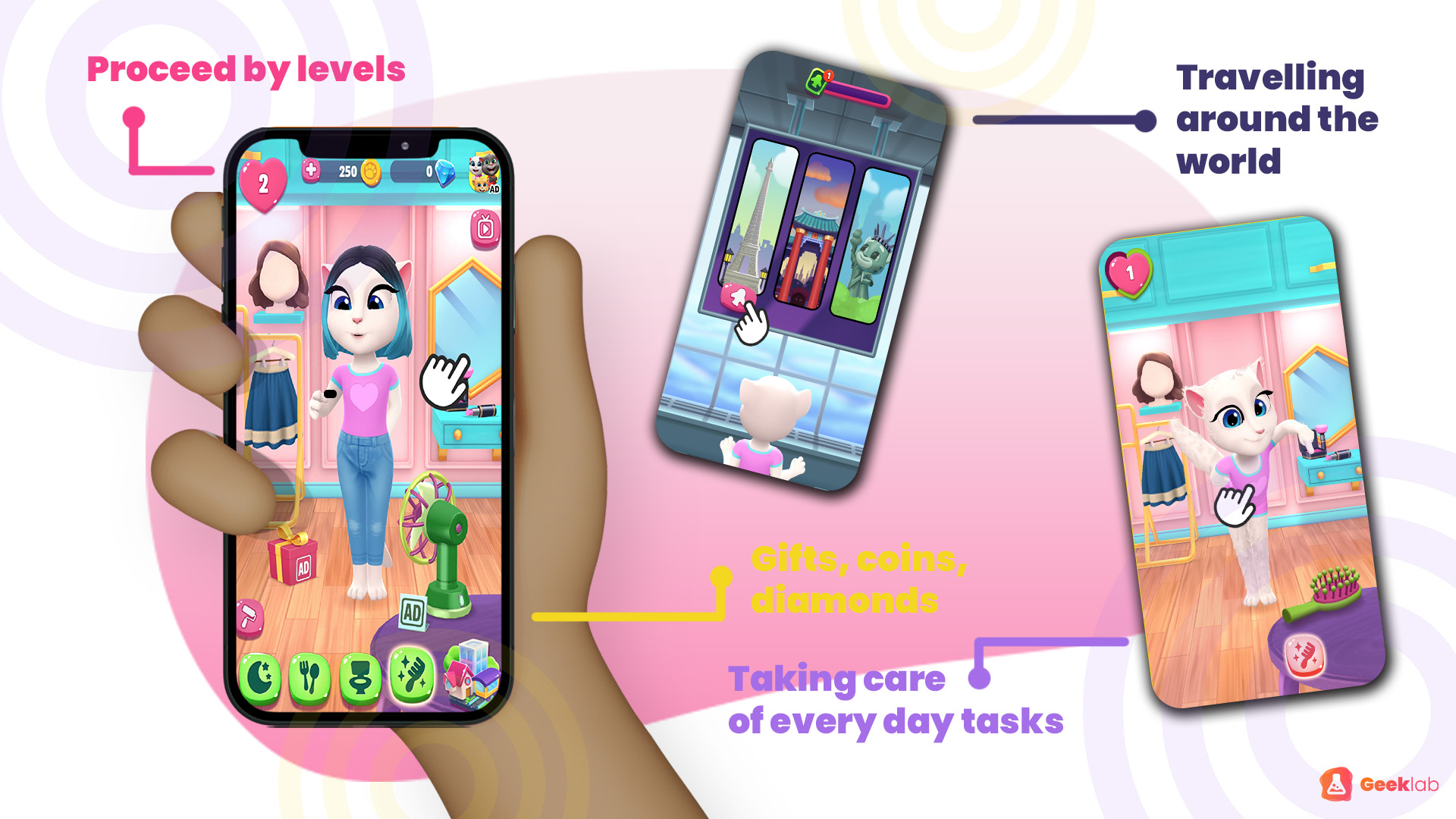 Trying out the game
So, of course, I had to give it a go. The overall experience was a lot of fun, and it brought back memories of my childhood when my entire world centred around the game Sims. Obviously, this one is geared for younger players, yet the game never made me feel too old for it. The game's numerous options and features keep it intriguing, and I can see myself playing it for hours on end.