Music and sound effects
Music and sound effects are popular, especially among games, however, bear in mind that individuals have different perspectives about it. Some users enjoy music and sound effects, while others prefer to use the app while listening to their own music or nothing at all. As a result, make it a simple task to switch off the music if desired. Sound effects, on the other hand, may be a wonderful method to entice people. ASMR and everything related to it is still quite popular, and many people may connect to the app or game through it. Maybe it relaxes them or makes them feel in various ways that make them want to keep using the app. Also, App stores have several categories, and for each of these categories, you should have a development plan in mind and consider every aspect that will be involved in making and utilizing your app, with music and sound effects being one of the most essential components.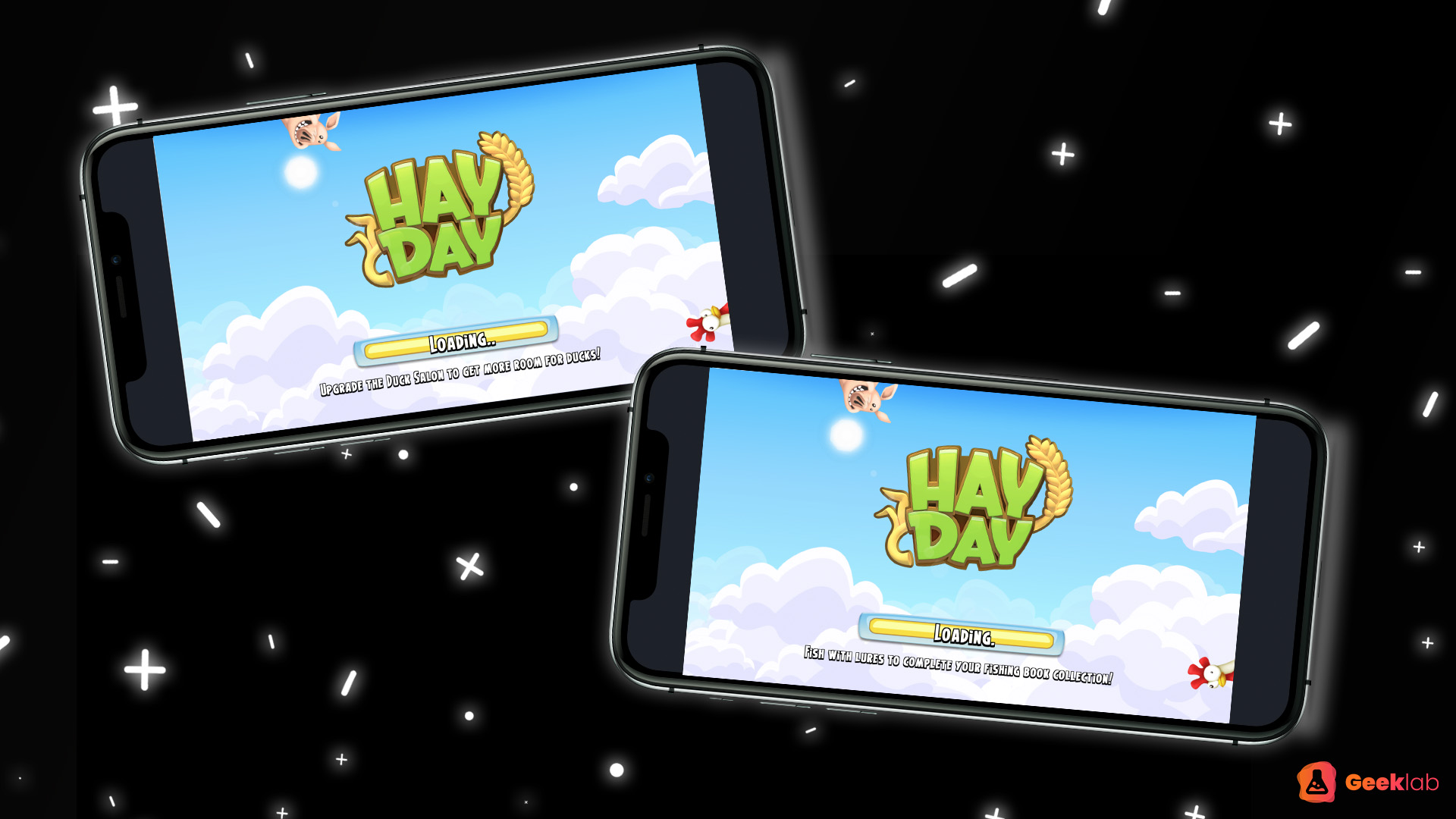 Loading page
Keep in mind every step of the way when working on the aesthetic components of your app. The loading page is generally the first thing users see when they launch your app before it fully opens. Loading should not take long when it comes to an ideal situation, but you may make use of it. You may be creative and create an impression on the user there. One excellent method is to include little information that assists the user with the app as HayDay has done with their loading screen.
Easy navigation
A fantastic app is nothing without simple navigation, therefore build with this in mind to provide your users with a smooth and pleasurable experience. Make sure the tab bar is accessible to the user because they won't be able to browse your program if they don't know how to. As a result, make everything visible and easy enough for them to understand where they need to go. Keep in mind that your customers should be able to browse your app naturally if you choose a layout that they are acquainted with.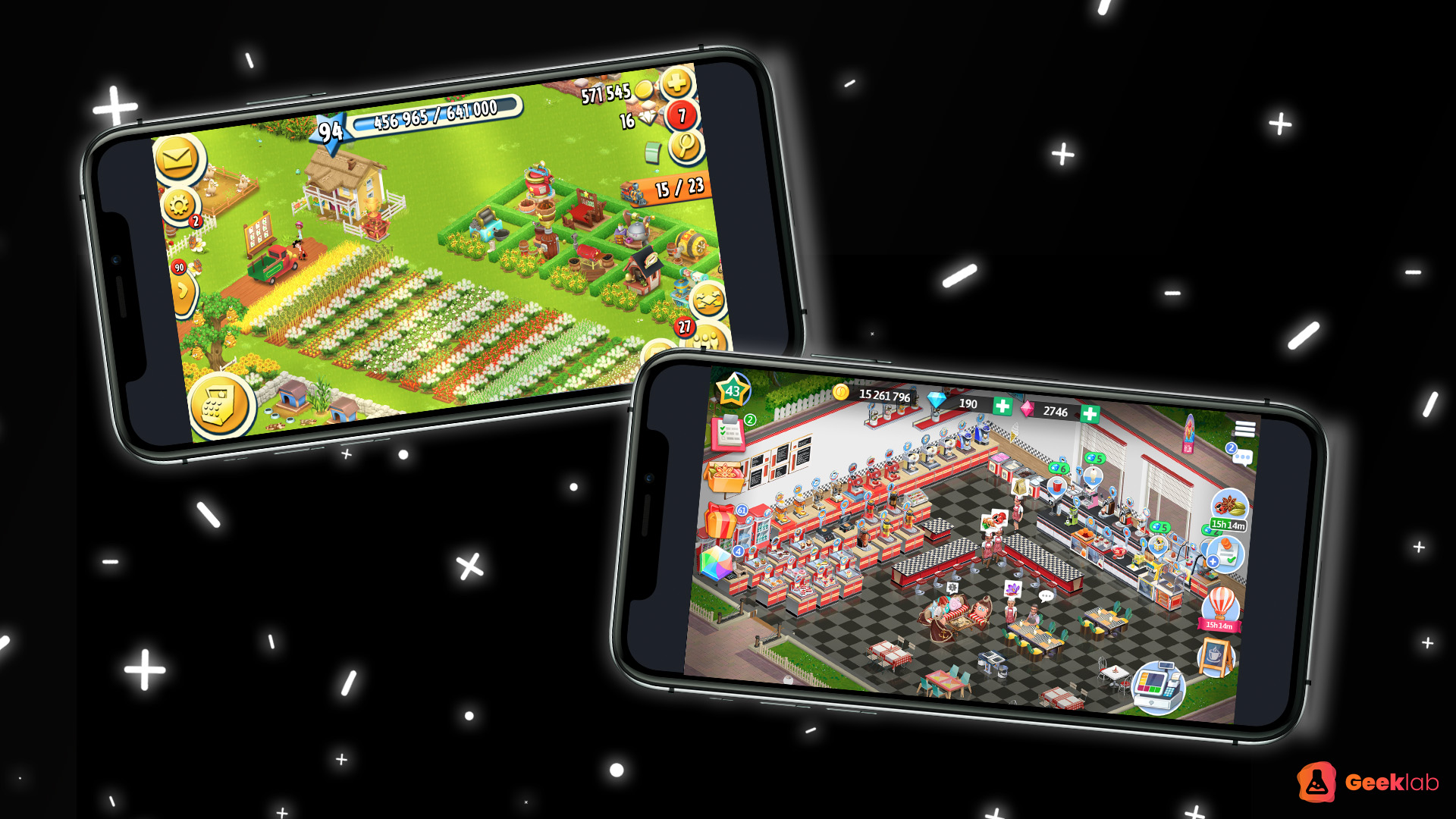 Size of the buttons
When it comes to app design, you must consider scalability. You must consider the various sizes of devices that consumers use to access your app. Not everyone uses applications on iPads or phones with large displays. As a result, make sure that the functionality extends across the button sizes, which will improve your scalability. In the image above, on the left, we have HayDay, and on the right, we have MyCafe. Because both of these games feature small details, the option to zoom in and out is included, which enhances the user experience.
Clear typography
Creative yes, confusing no. Most of the time, keeping things simple goes a long way. As with everything else, typography should be created with scalability in mind. On a larger screen, something innovative and cool can appear wonderful, but on a smaller screen, it might seem mushy. Your fonts should be fairly constant across the app for the most part. You might use various fonts for different parts or headlines, but be cautious. Users will be confused if you utilize a lot of distinct fonts and in addition, way too insane fonts are likewise unappealing. It's pointless to utilize ones that aren't easily readable. In addition, don't overpack it. Being creative can easily come with the price of overdoing it. It might be difficult to stop and settle and you might easily forget that more often than not, simple is the way to go. Leave empty space for visuals over text and overall space between text.
Simple and consistent
Always consider how your actions will affect the user experience, no matter what you're doing. Allow your originality to flourish, but not at the expense of the app. Don't attempt to cram everything into a tiny space and hope for the best. If your app's design is intricate, it may take longer to load, and if specific button sizes, colours, and designs change from one page to the next, the user may become confused. Keep your app users from being confused by duplicating all previously established design components.