In one of my previous posts, I took two top apps in the world right now and put them side-to-side. Statistics show, that these two, TikTok and Instagram, are strongly competing each other by becoming more and more similar day by day. The two will likely be doing so for a long time, and it seems there is another competitor on its way.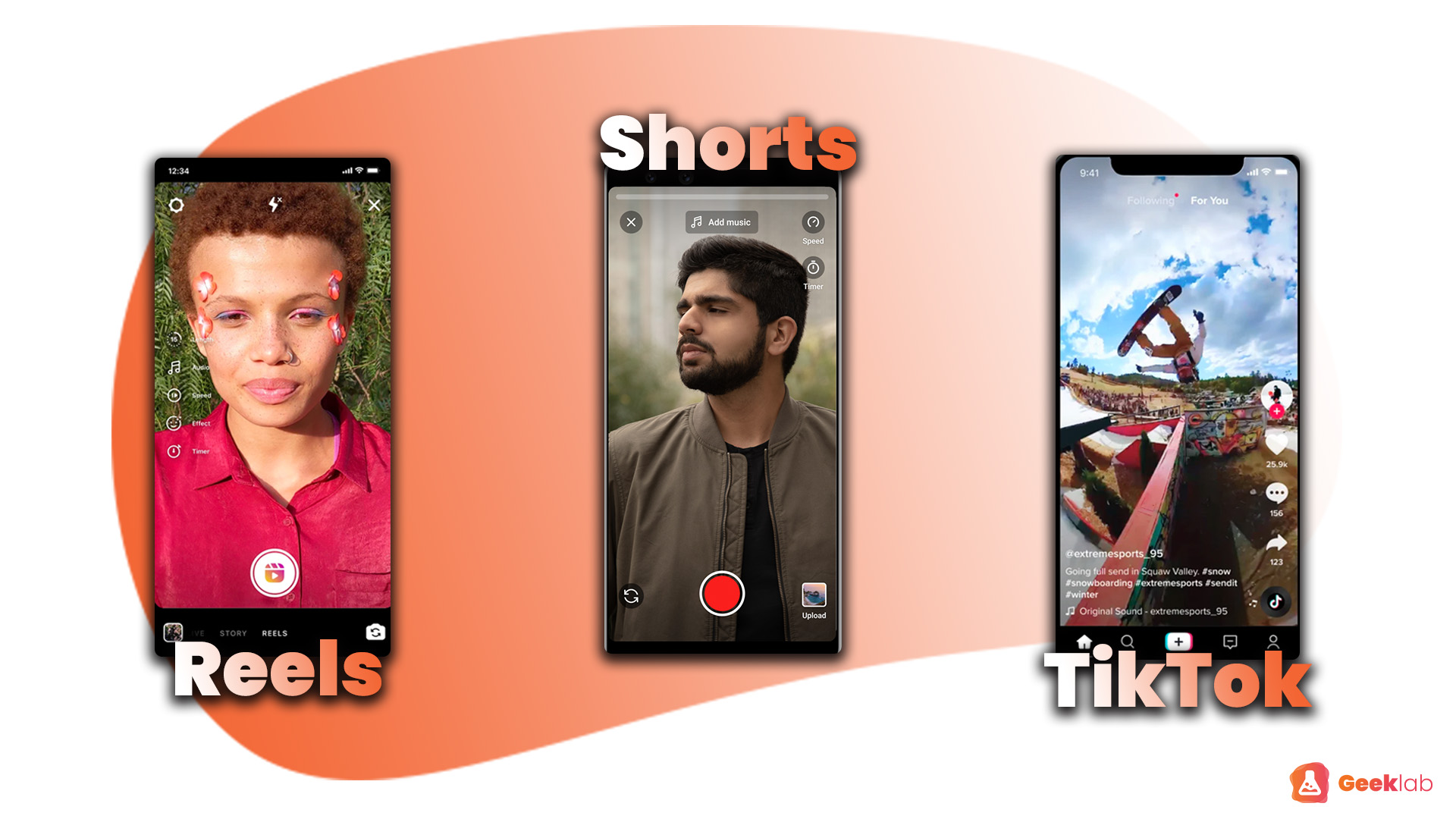 Ever since last year, YouTube has been building its beta version of a feature called Shorts, which is basically identical to TikTok and Instagram's Reels feature. In Shorts you can create maximum of 15 second short videos and clips where you can express your creativity differently than you probably could with longer videos. With its different features such as speed control, timer and music library, the opportunities you get give you a new platform to make your content stand out (YouTube Blog). Shorts won't however hold all the special features TikTok has, so thus those features still remain as a privilege on TikTok only. Some features for example stitching and duetting won't be available, so "communication" features will be limited. You'll still be able to comment, like and follow people in addition to scrolling the page vertically same where as TikTok.
Not the first similarity
There have already been similarities between YouTube and Instagram before. For example, YouTube came up with "Stories" feature in 2017, which is the same as in Instagram – which Instagram launched one year prior. The stories feature originally came from Snapchat and then on was adapted by many others, but as time passed, people didn't think it as copying anymore – it was a useful feature that could be used on many platforms. The difference between Instagram's and YouTube's stories is that in YouTube, your story will last up to 7 days where as in Instagram the post will disappear after 24 hours – unless you save it to your highlights and want people to find it from there later on.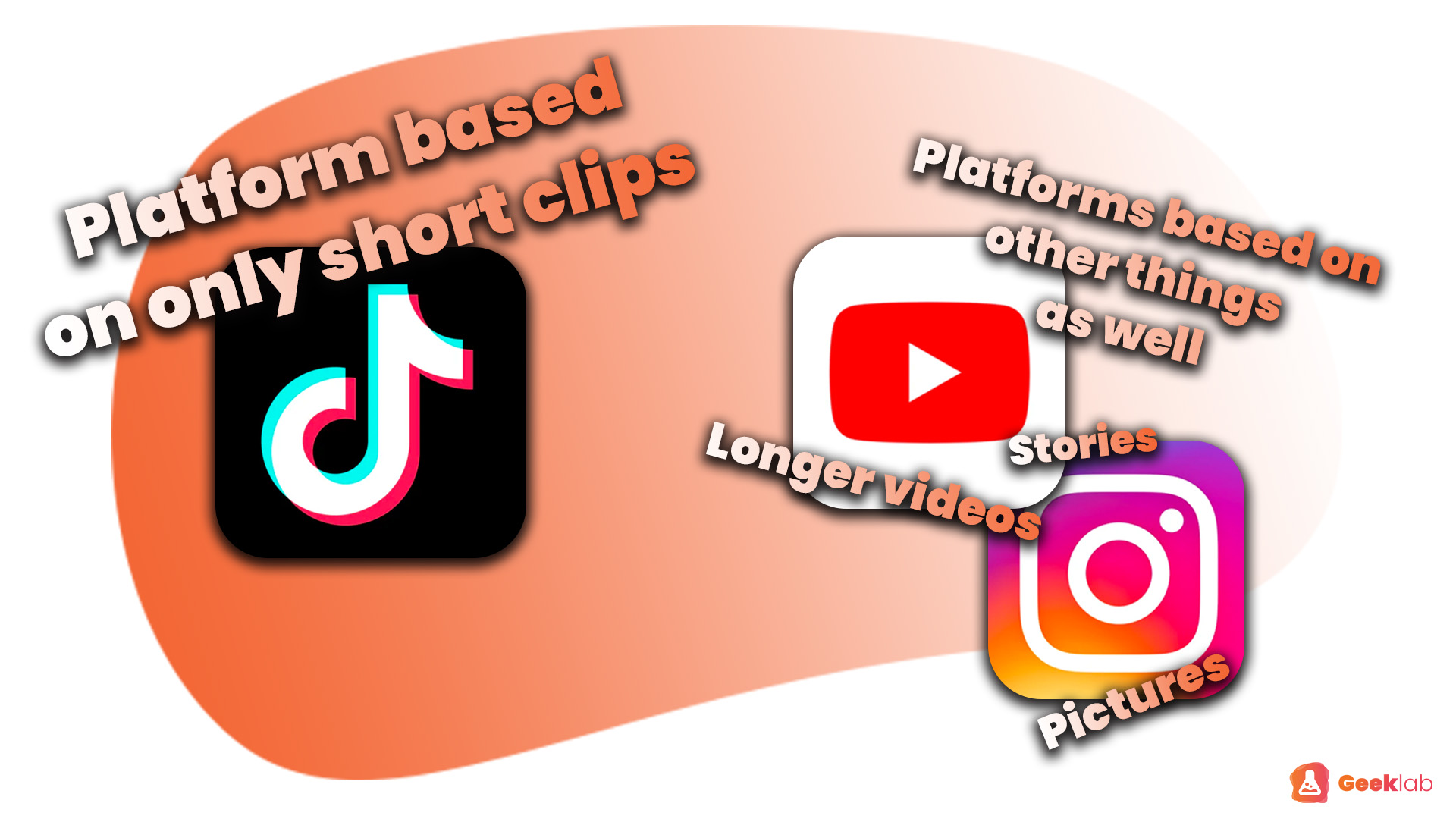 Shorts is being considered as competition more against Reels and not particularly against TikTok. TikTok is a platform solely based on these short 15 to 60 second clips, while Instagram and YouTube have other goals and purposes as well within their platform. However, this new feature might take away the core purpose of YouTube itself. Making "easy" videos without that much of an effort, might make YouTube's core purpose insignificant, when it has always been about getting more and more creative and really putting time and effort to your videos. Not saying, that making Shorts wouldn't require time and effort, but comparing a 15 second video to a 15-minute one, we can all realize the difference. There's also a problem of just re-downloading from TikTok or even re-downloading someone else's content. This is already a "problem" in Instagram, where several meme-accounts just post already existing TikToks or Reels-users post their TikTok videos as reels. This doesn't create unique content but only transforms one platforms benefits to another by creating basically nothing new.