iOS 14 adaptation rates are coming in fast. After just a week, we've seen over 50% of users who get to our a/b testing pages have iOS 14 installed. Before iOS 14, we still saw ~20% of users had a version lower than iOS 13, but as of today, all of those users have gone.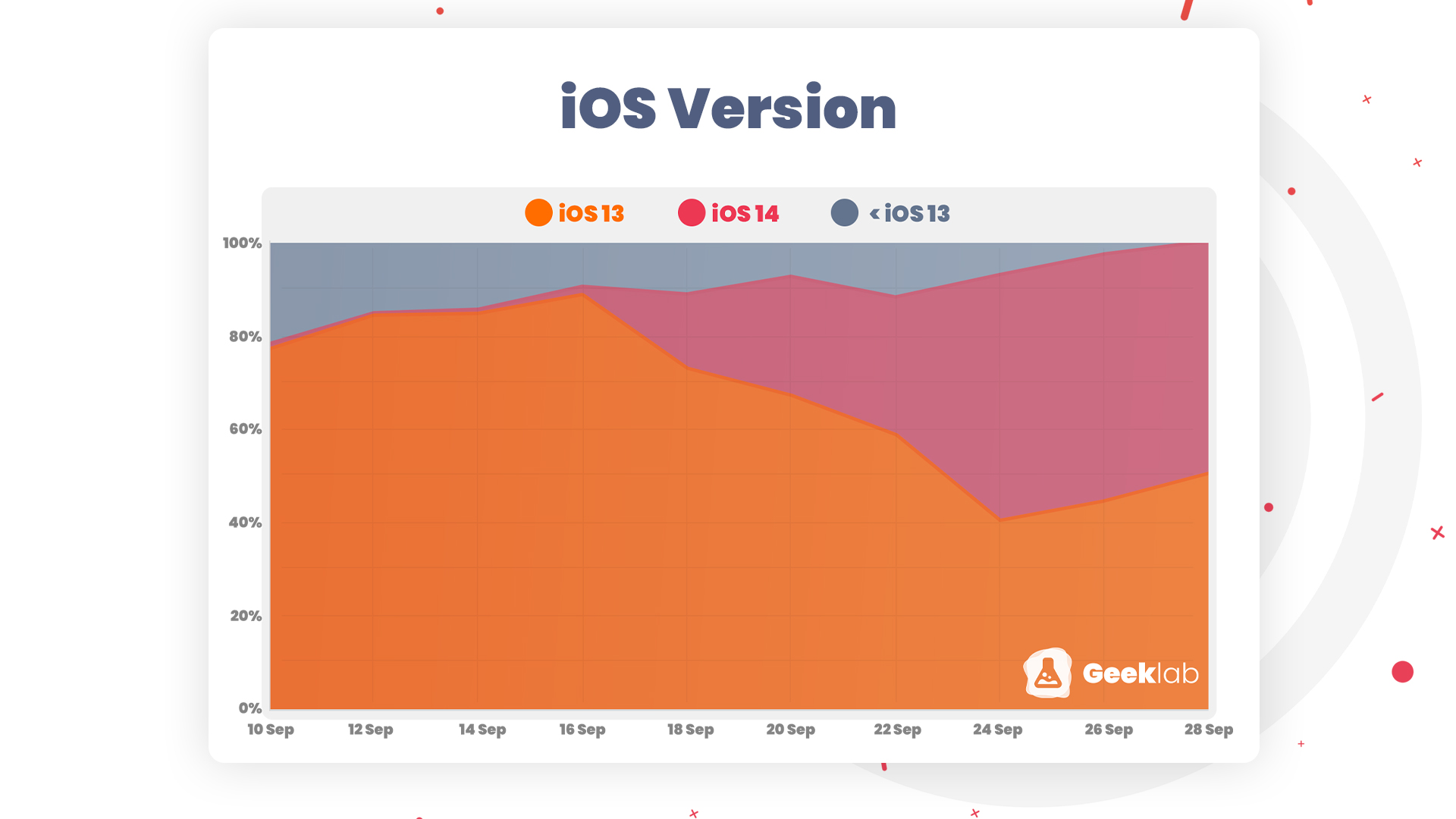 Within 24 hours of the iOS 14 roll-out, we had our Geeklab a/b testing pages fully iOS 14 compliant and live with automatic device recognition.
What impact has the iOS 14 roll-out had?

Apple iOS14 has been out for a week now. We've seen countless Tiktoks of people editing their home screens with new widgets and customization options. As we predicted, this is a massive opportunity for apps that utilize this opportunity to take space from competitors and bring valuable actions you can do directly from the home screen. As expected, widget and iOS 14 related featurings started to pop up, and the winners began to win.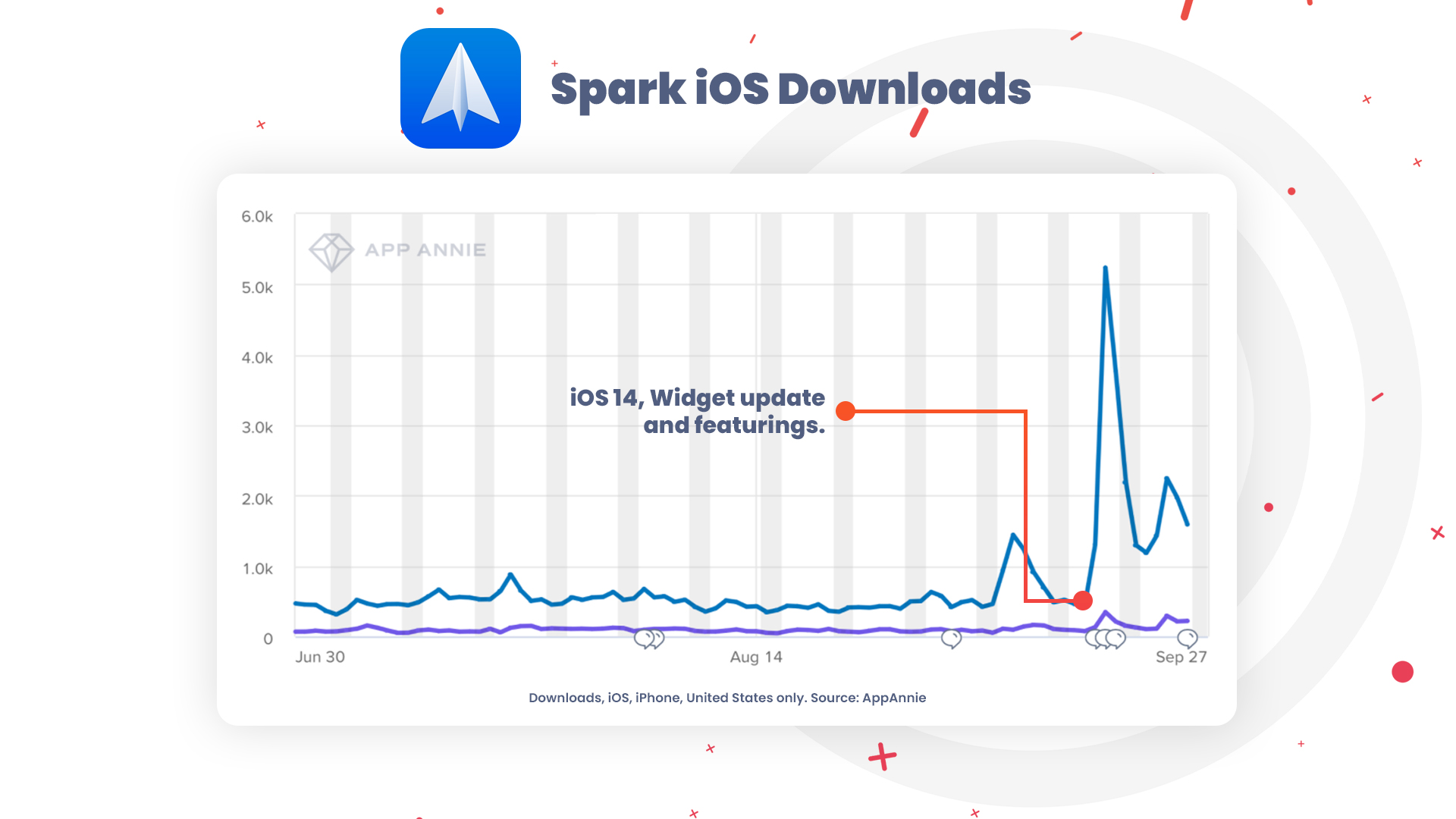 Spark's email app had a massive peak in downloads, as they got featured on multiple today's tab widget related slots with their latest update that brought in a very well functioning calendar and email widget.

Other app discovery and ASO related impacts we've seen.
Judging based on the number of modified home screens, people adapted quickly into filling the space up with widgets and cleaning up the user interface. A cleaner interface with fewer apps results in the more frequent use of the App Library. App Library is Apple's way of displaying all users' apps automatically categorized. The exciting thing we found out tho was that the App Library sorts the apps alphabetically.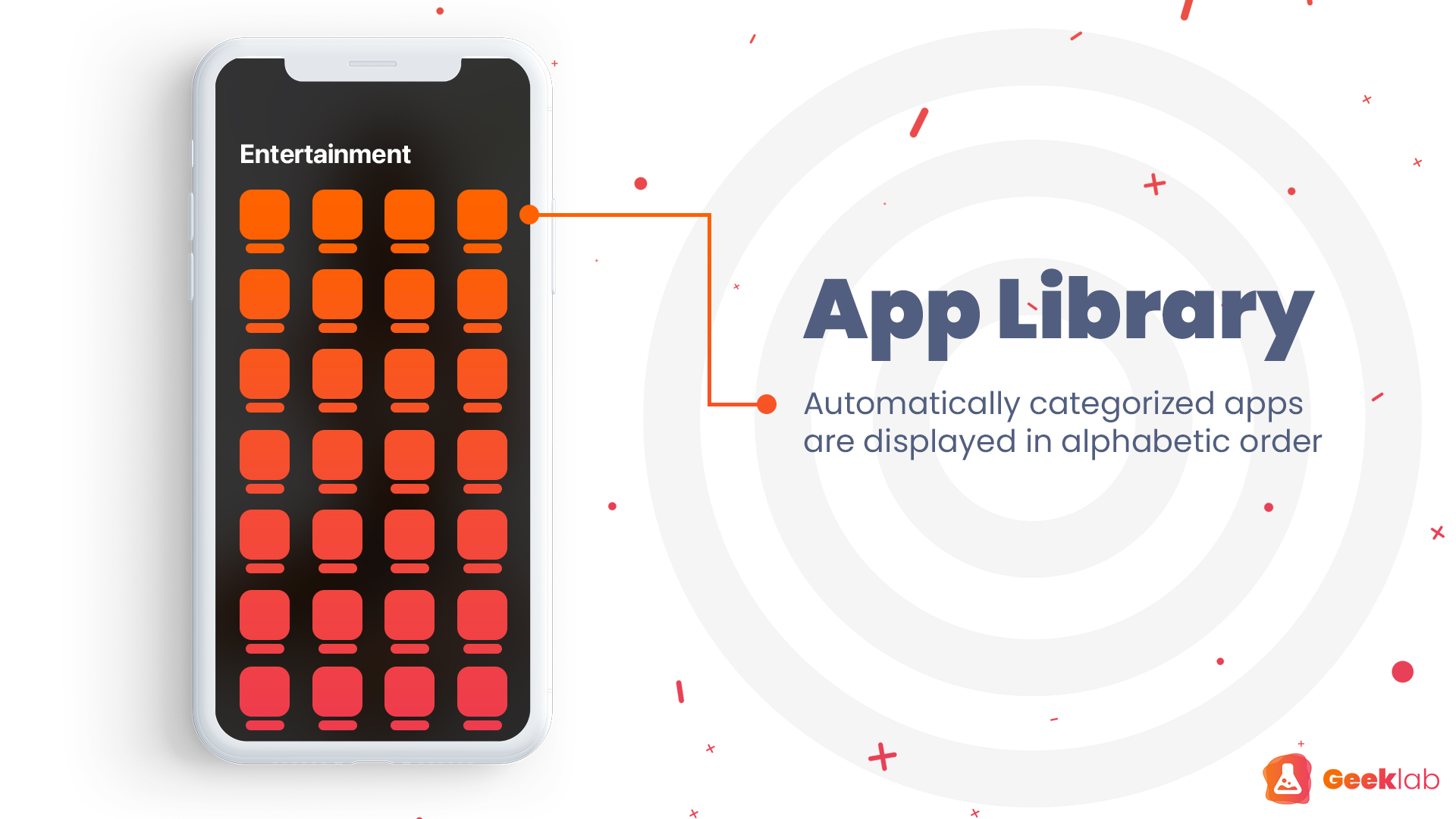 We're eager to see how long it will take up until we start to see random emojis and numbers appear in front of Apps titles to boost the rankings up.