TikTok as an app was released back in 2016 where as Instagram was released in 2010, and had its main boost back in 2012. So last year Instagram celebrated its 10 year anniversary! It would seem like that six year difference would show as major head start for Instagram but within that time, many current TikTok users were already using Vine and Musical.ly, from which the latter was released in 2014 and the former in 2013. When Vine officially closed its business in 2016 and Musical.ly changed to TikTok, the users wanted to keep on doing similar things as those apps provided and thus downloaded TikTok.
According to statistics from 2019, TikTok defeated Instagram in downloads with over 200 million downloads and that was only the beginning. In 2020, when the global pandemic hit, people turned to social media to stay in touch and most of all, to stay creative. People joined the TikTok community with major download numbers in the first quarter making TikTok the most downloaded app within one quarter ever with 315 million downloads. Both Instagram and TikTok however have approximately 1 billion users per month, which puts them pretty much on the same podium – at least for now.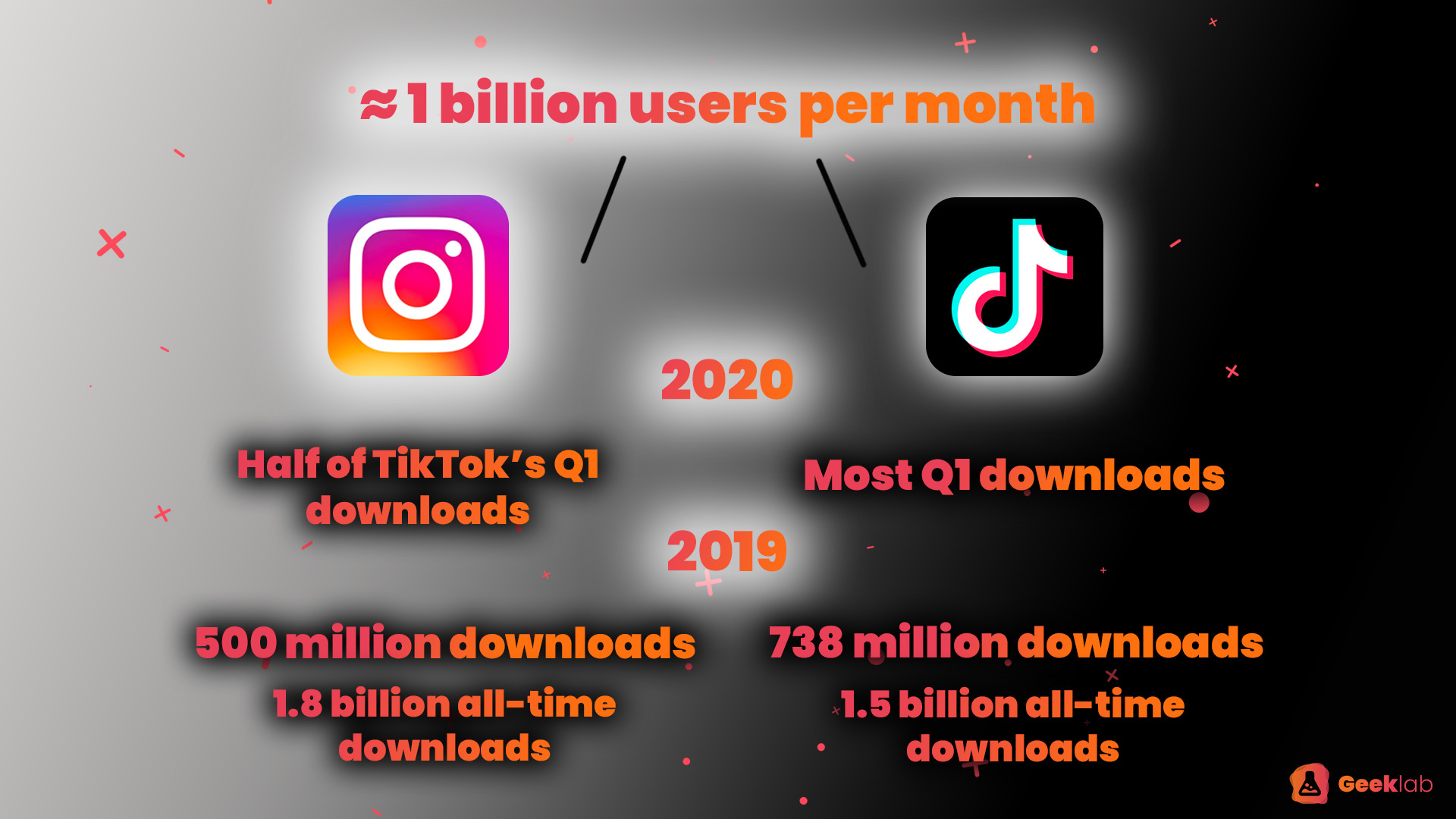 Lately these two apps have been in the spotlight for sharing similarities which have split people's opinions in half. Instagram released its Reels feature in August of 2020, which is pretty much identical to TikTok. This feature was a relief for many U.S. TikTok users, when former president Trump threatened to ban TikTok in the U.S. This was a mess, which never actually happened, and was partly due to TikTok being owned by a Chinese company called ByteDance. This Reels feature in Instagram would've kept TikTok users in the game and allow them to keep on what they were already doing. Regardless of how useful this would've been to TikTok users, it was a smart move from Instagram to steal users from TikTok – and some users surely did the switch. Reels works pretty much exactly the same way TikTok does; you can record 15 to 30 second videos and get very creative with it. In TikTok however, you can record up to 60 seconds. TikTok actually tried out a feature which allows users to upload up to 3 minute long videos, maybe having a goal to challenge YouTube, but the feature hasn't been released to all the users yet at least. This would really change the direction of TikTok to more like YouTube, which would probably create more and more conversation on platforms getting too similar – which has been a discussion between Instagram and TikTok already.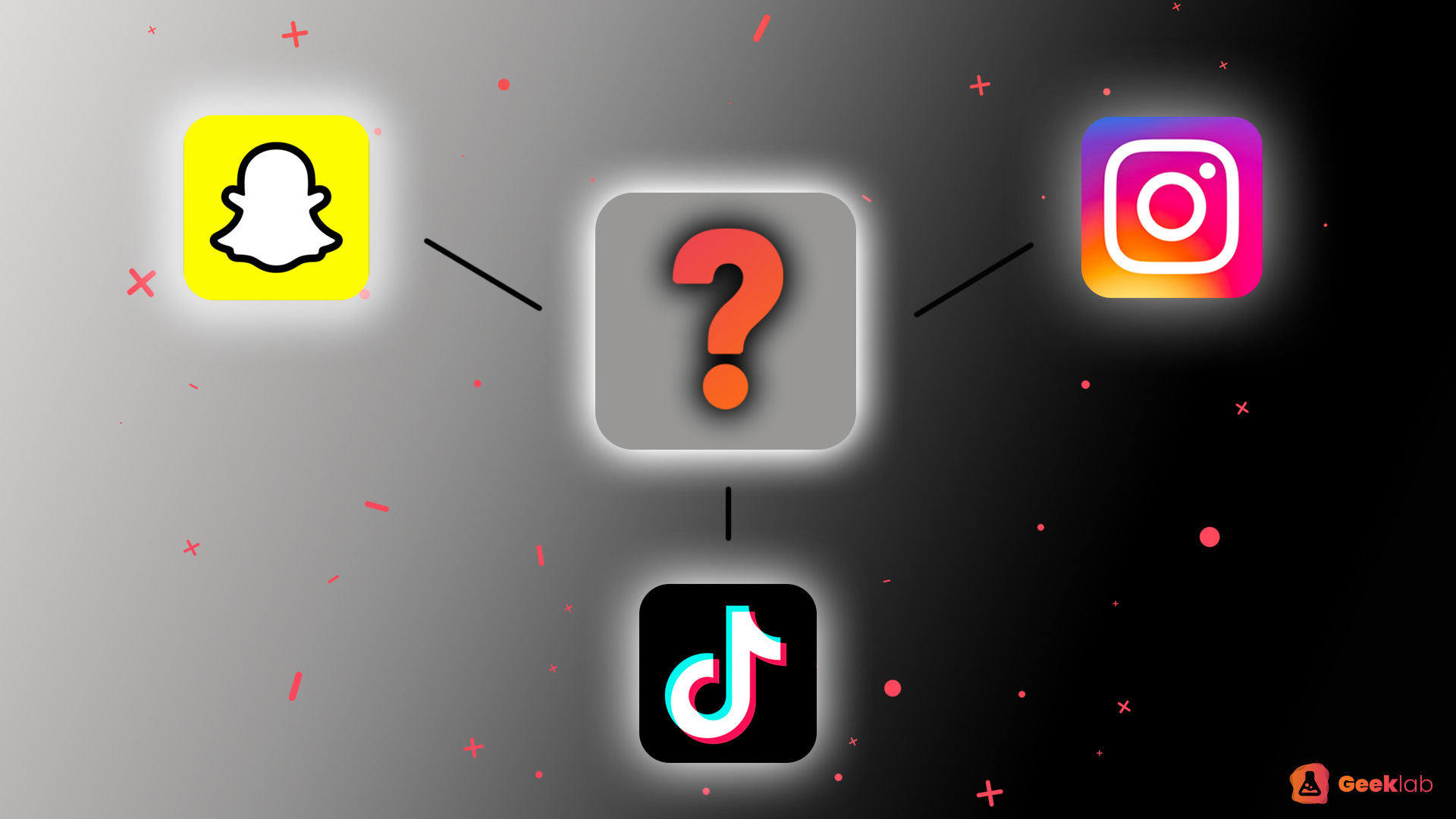 To continue the discussion, there has been talk around Instagram releasing a new feature of "vertical feed" on Instagram stories, which would be identical to TikTok – once again. This would be a clear step from Instagram in competing with TikTok and which could become a problem among users. This leads me to think, what is one day there will be one app, which will contain all the features of the current popular apps? Shall one day one app allow you to send pictures like Snapchat, share memories like Instagram and get creative like TikTok?