In order to make your App stand out, you need to have a marketing plan and do competitive market research. Here, lets brainstorm again. There are several ways to market your App, you just have to find.the right one for your audience.

Audience – the key word. Think who is your audience, what type of marketing is going to be the most effective on them. Some of them are free and some of them might cost you, but don't feel the pressure to spend money on a marketing tactic that isn't even targeted to your audience.
1. One of the greatest ways to get visibility to your App, is to never miss a chance to share knowledge about it. Use the power of social media. Write about it in your blog, in your e-mails and never miss a chance to share a few words on it within a conversation.
2. Create a short but comprehensive video on what your App is about. Don't make it too long tho, people tend to lose their interest if the paste is too slow. Keep it under a minute.
3. Join some groups which are about App Developers, entrepreneurs and marketing experts. Never miss a chance to gain knowledge and share ideas, regardless of the competition. You don't have to be enemies, be study partners and learn from others in your situation.
4. Take time to focus on ASO. With this technique, Geeklab is your best friend. This is the tool you are always going to come back for. You will see how people act on different lay outs and thus improve your marketing. Start with creating your keywords, which will thus help your App appear.
5. People want it simple and people want it easy. Make sure, that whatever your marketing technique is, promote the easiness of your Apps usage. The words "easy" and "fast" could turn out to be your best tools for this one.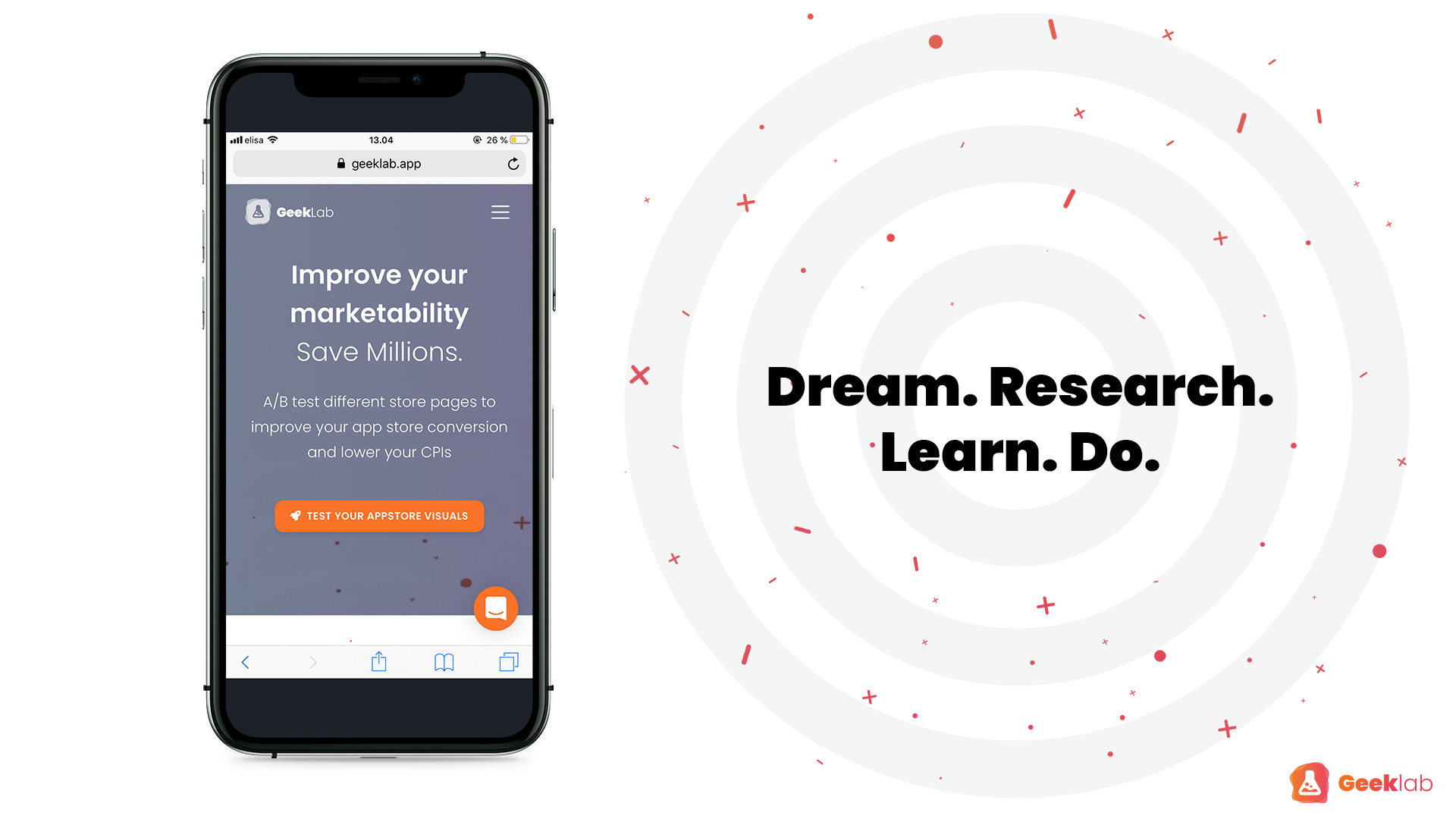 Ans yes, you are certain that this App is a great idea, but you need to assure other people, that it is great (and necessary). Also, remember to think ahead, you never know how fast your App will blow up. It could be a zero-user-App one day and the next day one of the most dowloaded. This is why you can't forget about aspects such as how are you going to keep users using your app? Are they going to get bored? Are there any benefits from being a longtime user?