We've been blessed to work with the biggest developers in the world, to start-ups that have their eyes on the million dollar valuation. Even tho there is good variety between all the developers using Geeklab, we've still heard that our pricing is something a lot of starting developers and smaller studios can't afford. We truly believe that A/B testing the store is a practice everyone should be allowed to do, which is why we went back to the drawing board and wanted to bring a solution that would also fit the smaller studios.
?‍? Introducing renewed Astronaut Plan – 100% Free, for life with unlimited tests.
We're super excited to introduce our renewed Astronaut Plan. Current Astronaut plan with comes with unlimited hosting for unlimited amount of tests. You can create as many A/B tests as you wish. No limitations. This is perfect for early stage start-ups and companies with low user acquisition budget.
Campaigns with Astronaut subscription are locked by default, you can view the winner and its results, but all the other data points are locked.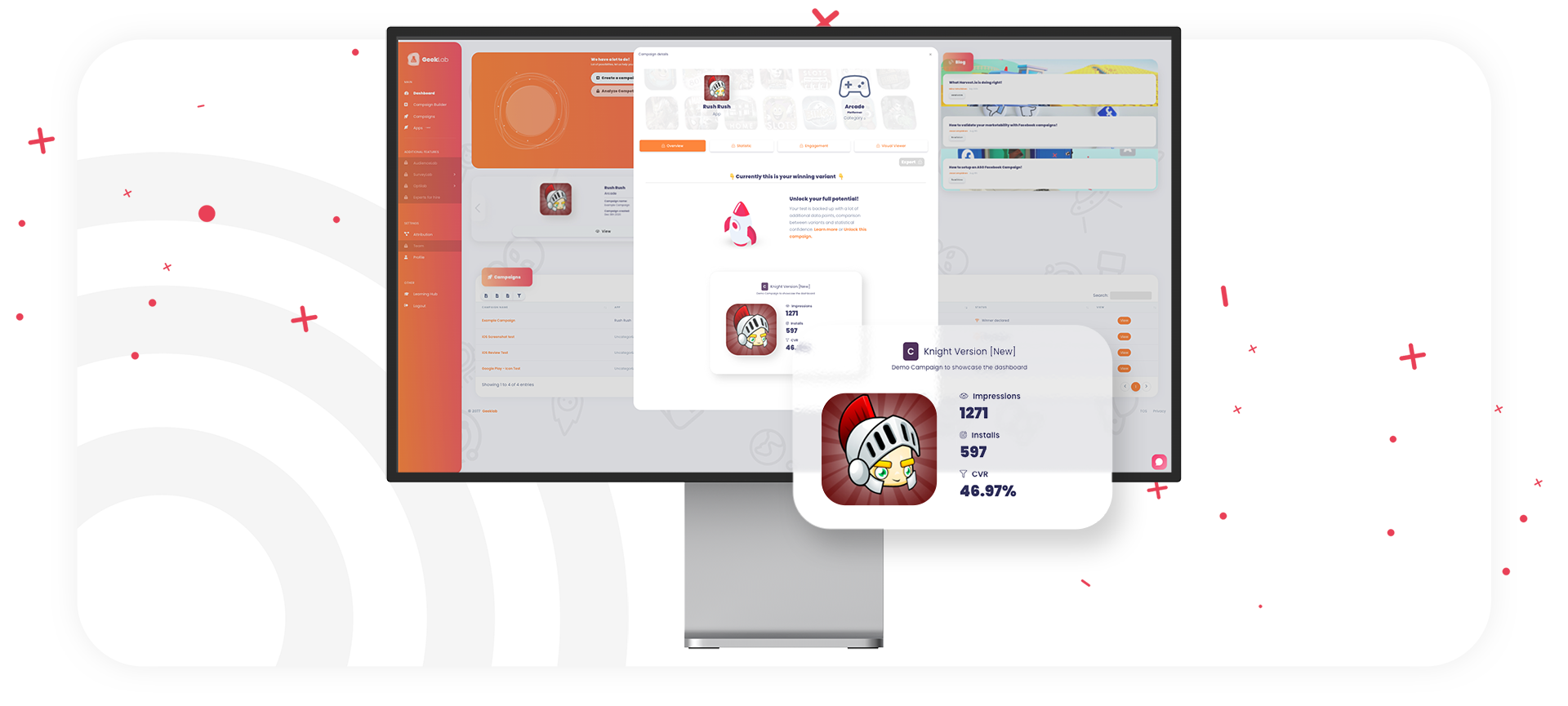 While Astronaut does not include any of our additional features such as Optilab and Surveylab, you can purchase campaign credits separately to unlock full view of your campaigns.
We're also limiting our consultancy services to our premium subscriptions only. If eligible, you can check out our startup program right here.
? Campaign Credits
Each of the campaigns at Geeklab come with a lot of data-points that help you understand why one of the variants one, what is the statistical signifigance and more. Behavioural metrics allow you to better run campaigns where you validate certain art-styles, video performance or full analyzis. Each campaign credit allow you to unlock one campaign. Once unlocked, it is unlocked for life.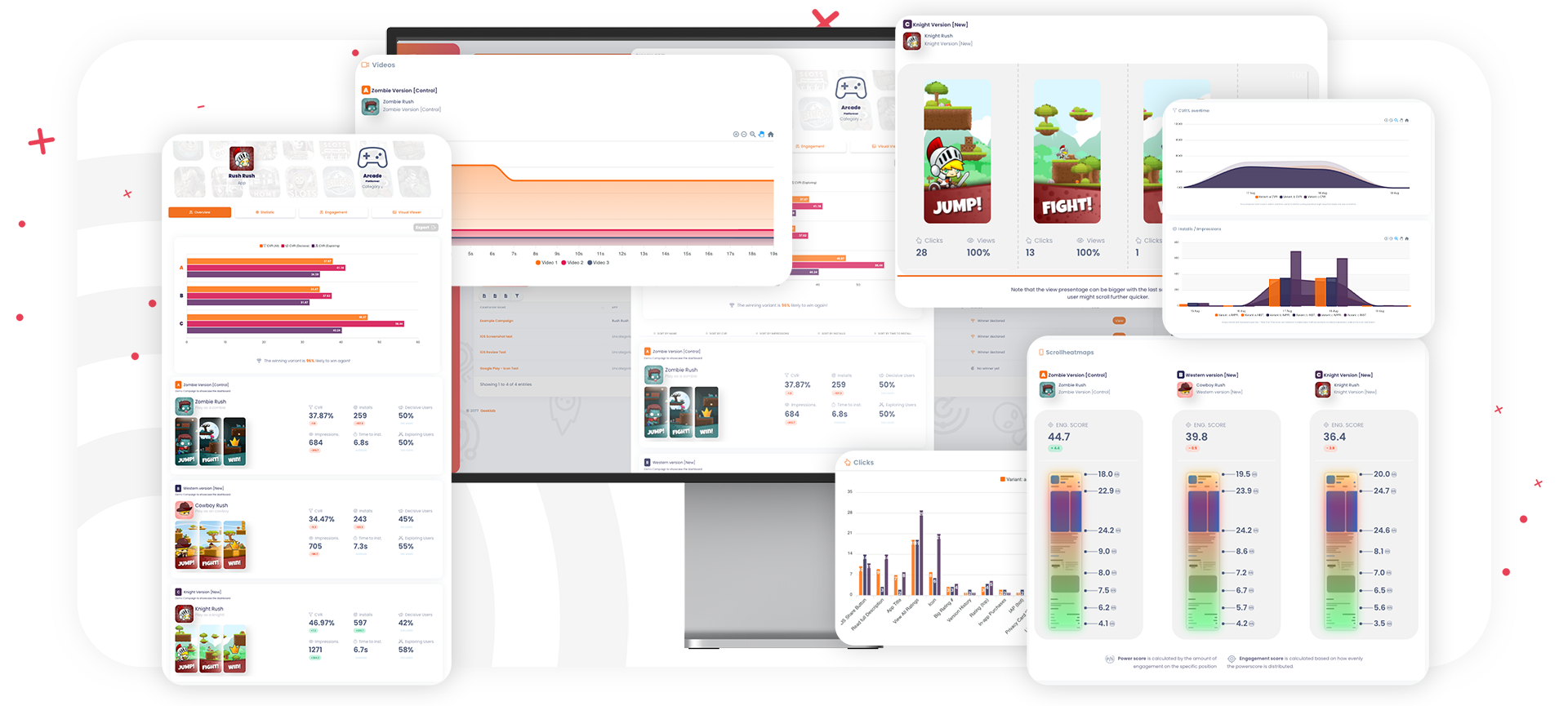 ? What's in it for the premium accounts?
With the change, we also wanted to simplify how our premium subscriptions work. Now with the new campaign credit system, we allow developers to create as many variants under each campaign as they wish, while still being able to unlock the whole campaign with unlimited variants with just one credit. On top of this, we've enabled all of our additional features to premium accounts only.
Optilab – Our benchmarking tool. Over 5 million apps to analyze. Real-time data, directly from the app stores. Support for all languages and countries.Quickly experiment and search with specific keywords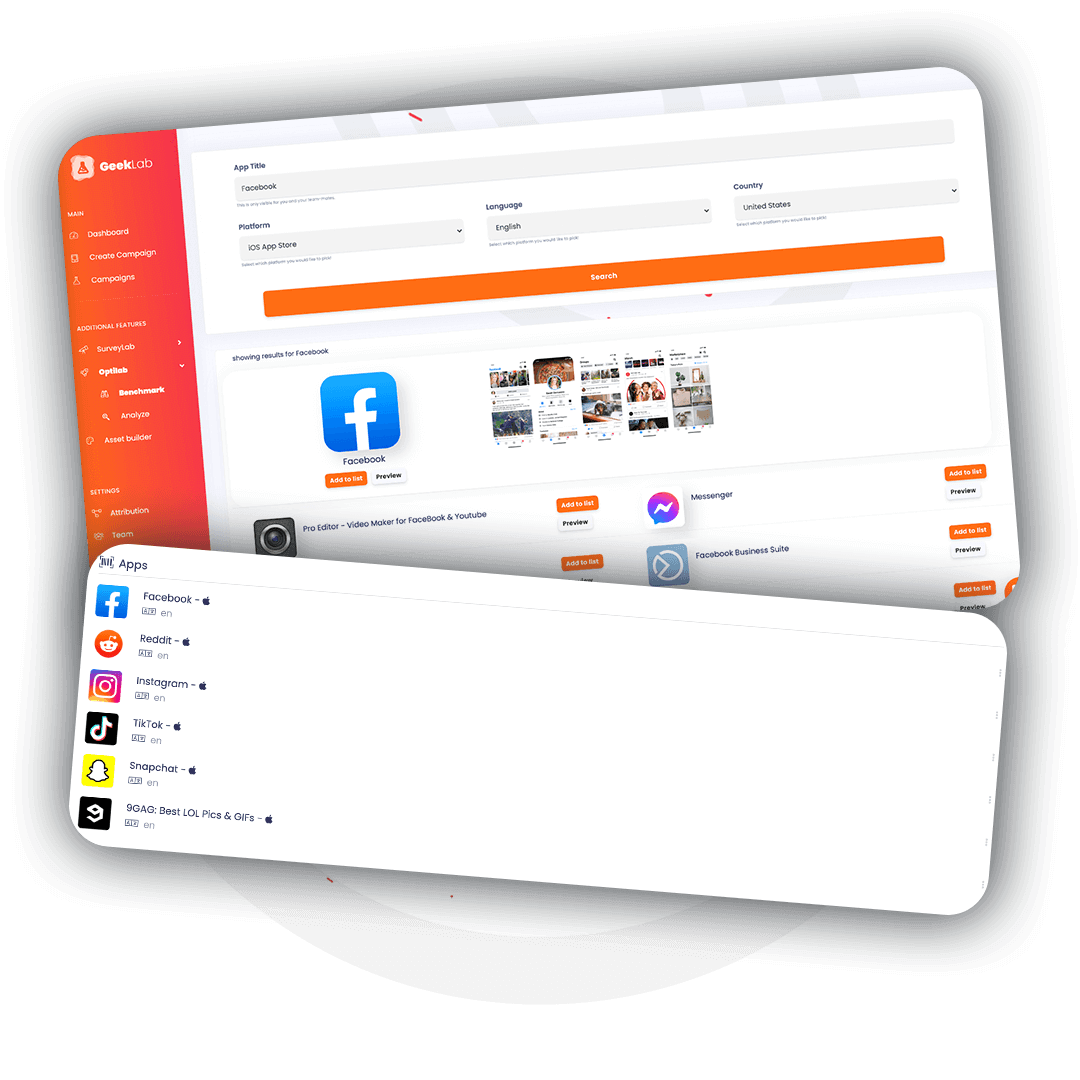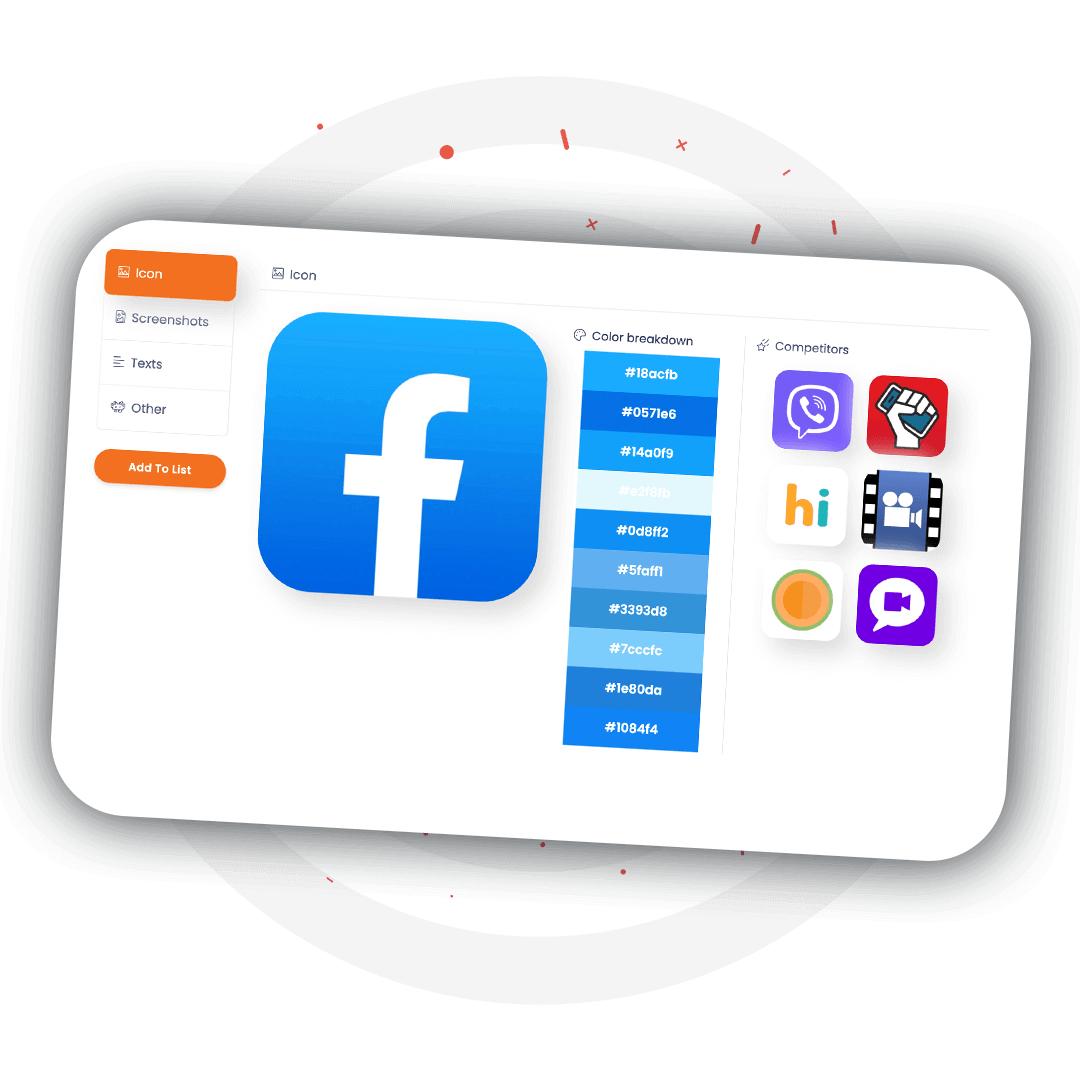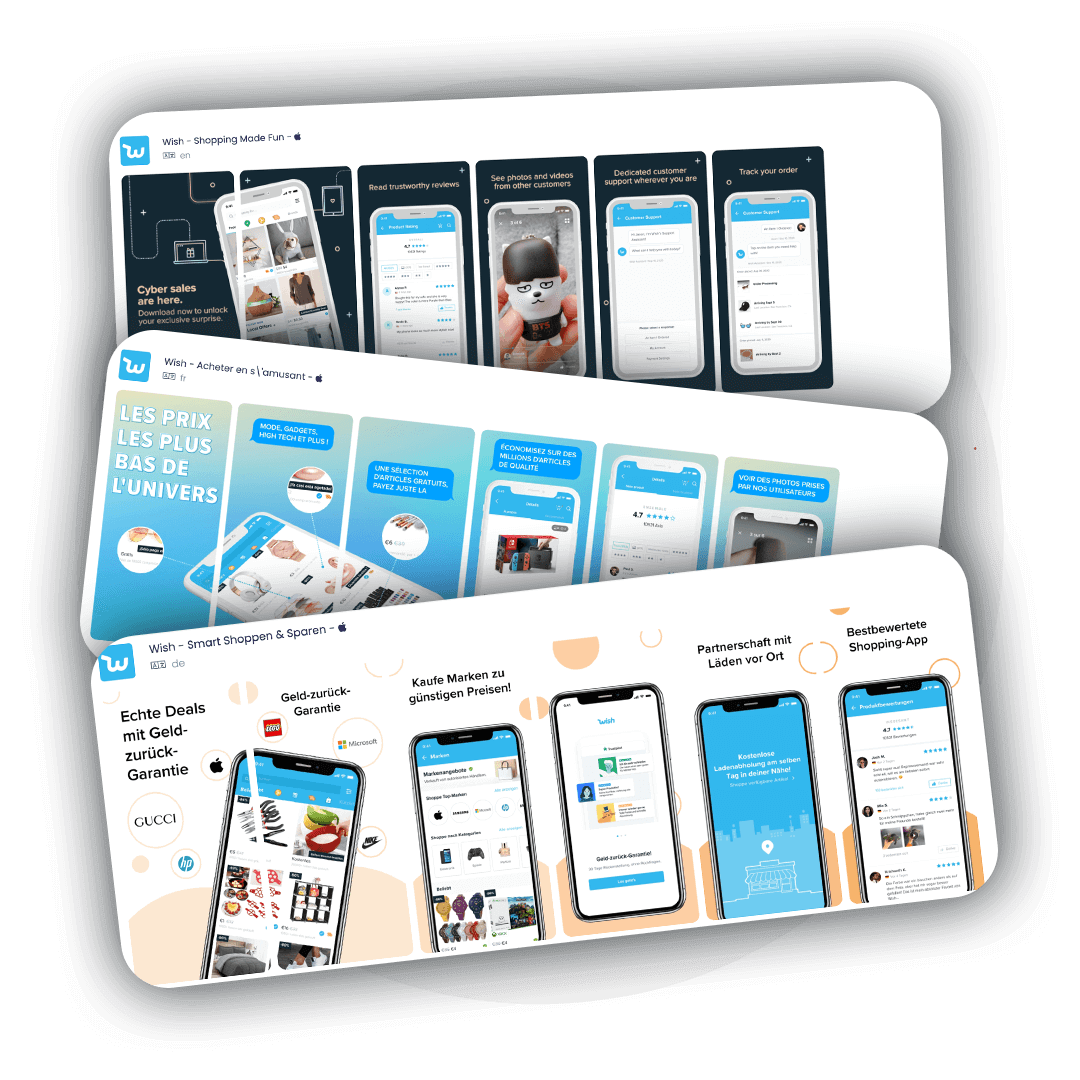 Surveylab – Dive a step deeper. Ask from your audience, with robust performance. Survey your users through surveys, with unlimited hosting. Recording every step. Even if the user drops midway, you will get all the results. Designed for mobile, usable everywhere.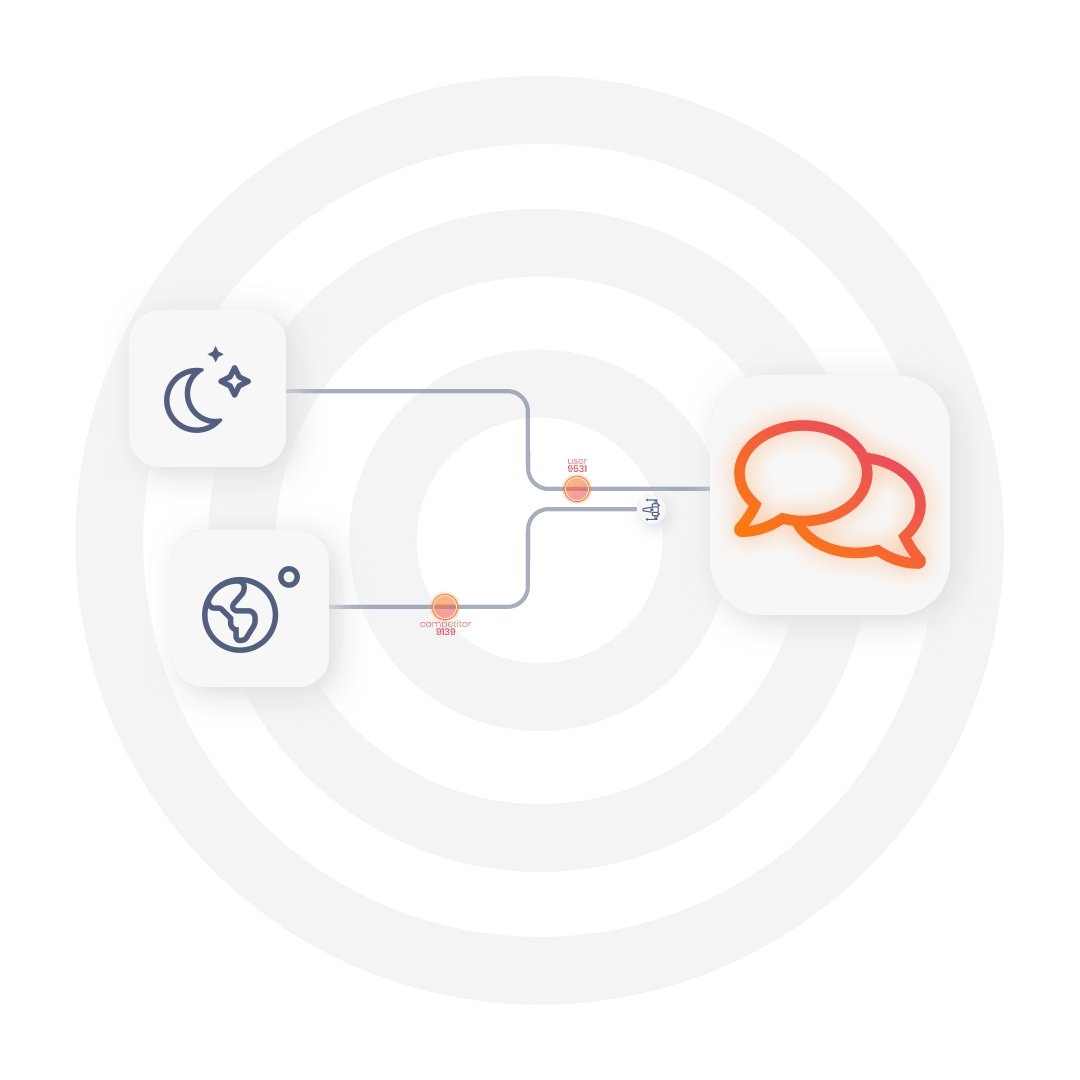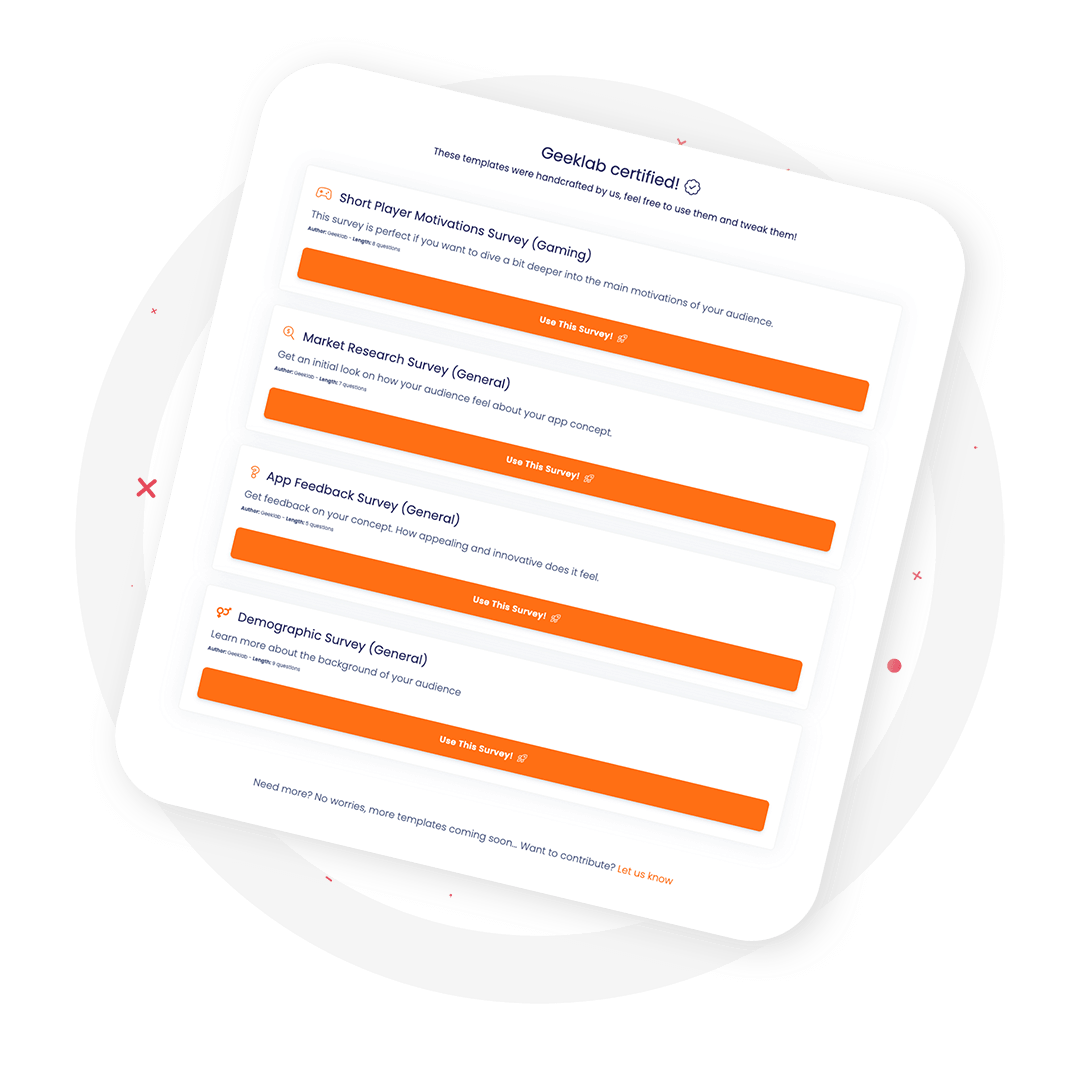 Our premium subscriptions have the opportunity to get full advantage of our consultancy. It comes with additional cost unless differently agreed with our unlimited Universe plan.