How to validate your marketability with Facebook campaigns!
Posted on Aug 11th 2020 by Jesse Lempiäinen
Tutorials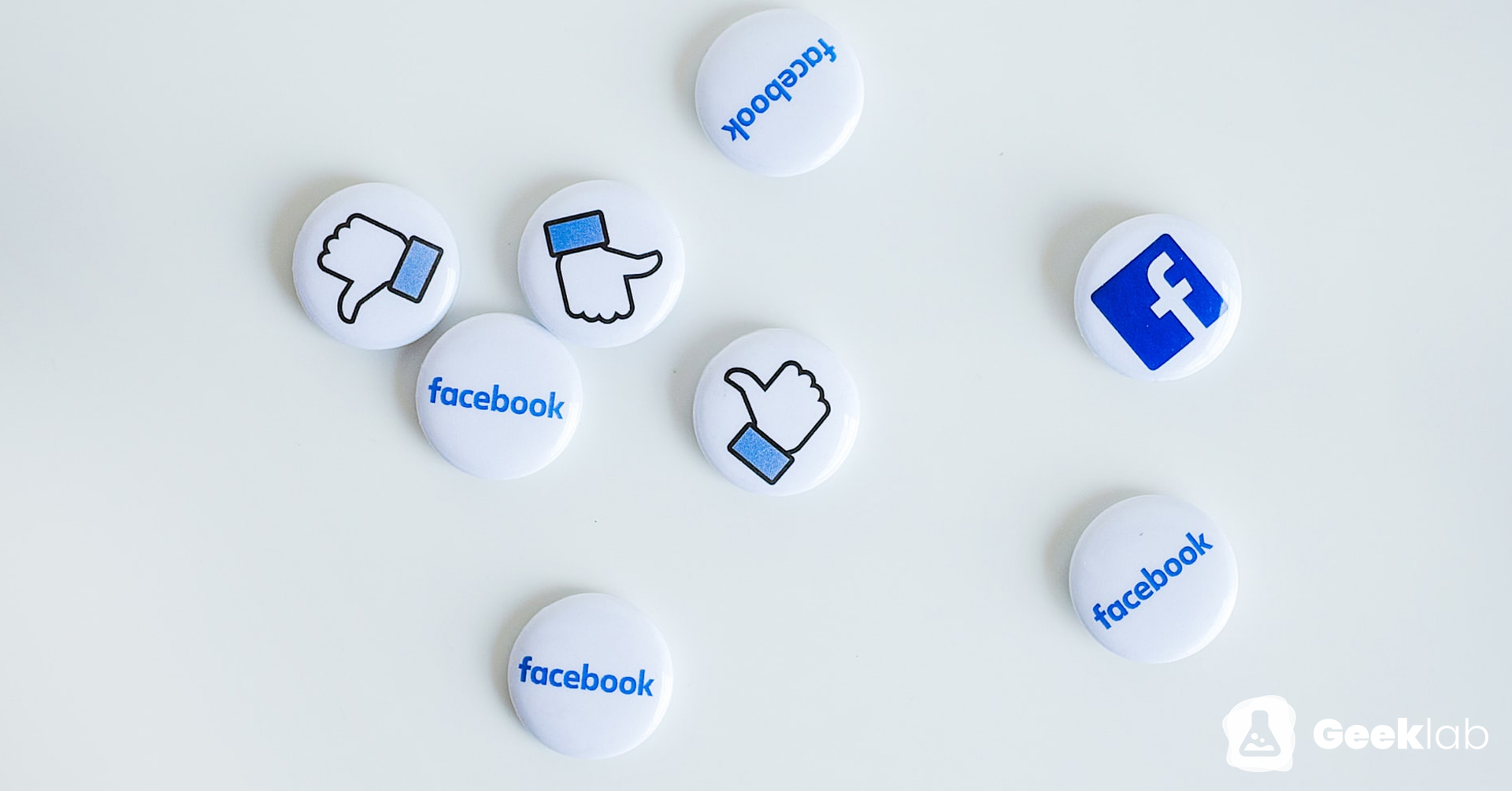 Setting up campaigns can seem to be an overwhelming technical task with weird and messy dashboards, so we made a step-by-step guide for you to follow.
Pre-work
There's a few things you need to do before you jump into the action.
Make sure that you have:
Created your different concept variants on Geeklab

Have an ad for each concept variant ready.

Keep your Geeklab open on another tab and head over to Facebook's Ads Manager.
[1] Setup a new campaign.
Start off by creating a new campaign.

In the next section, pick conversions as your marketing objective and give your campaign a fancy name. Under the name tap the create A/B test slide on. This will make Facebook spend all the budget equally among all of the variants.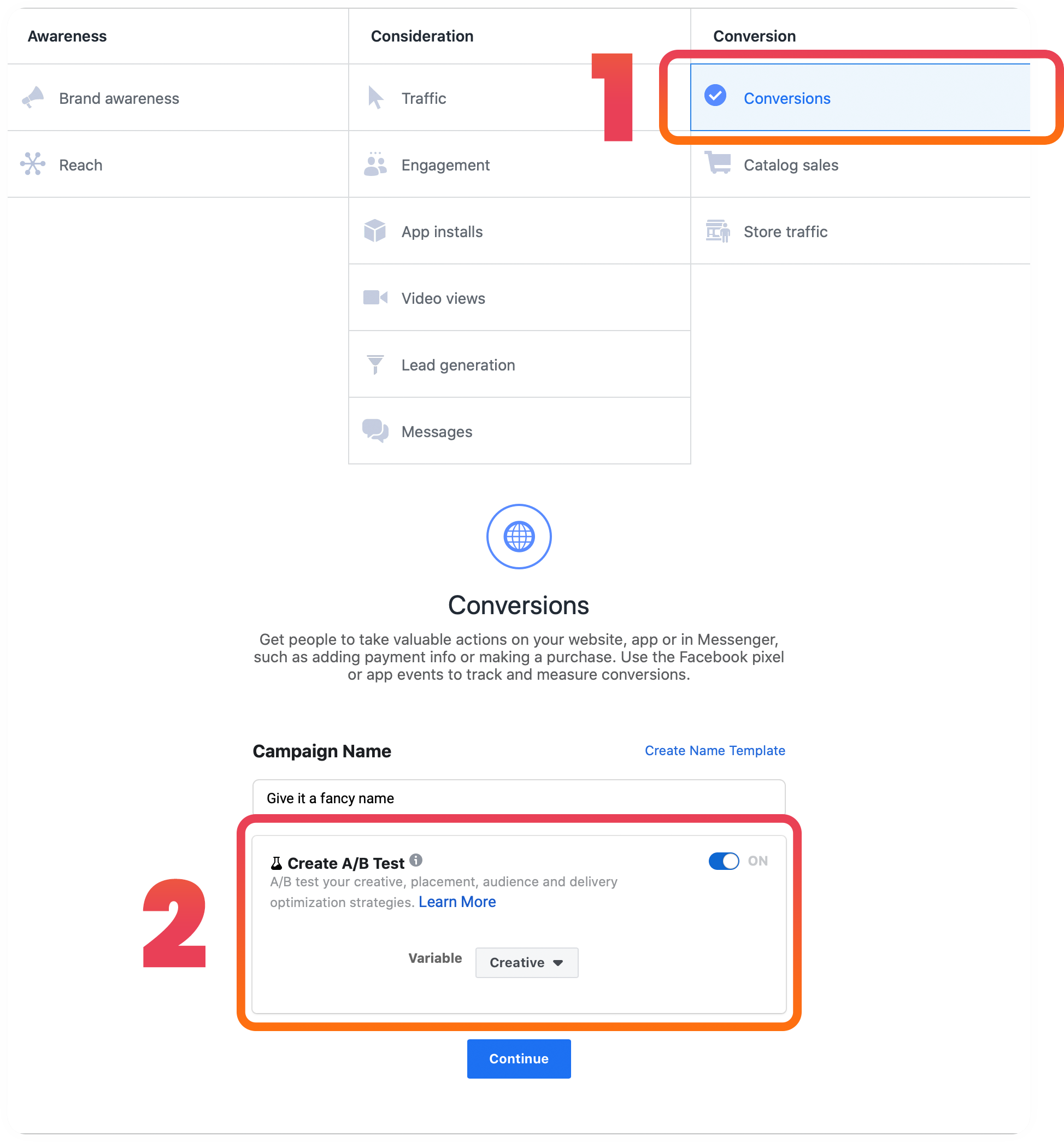 [2] Configure conversion events
Pick website as the destination

Pick the Facebook Pixel that you've also configured on Geeklab. Below it pick Purchase as the event. The circle might be red or yellow, but it will turn green as it starts to receive events. You can always double check that it works through Facebook Events Manager, and using the preview-link of your app instead of the tracking link.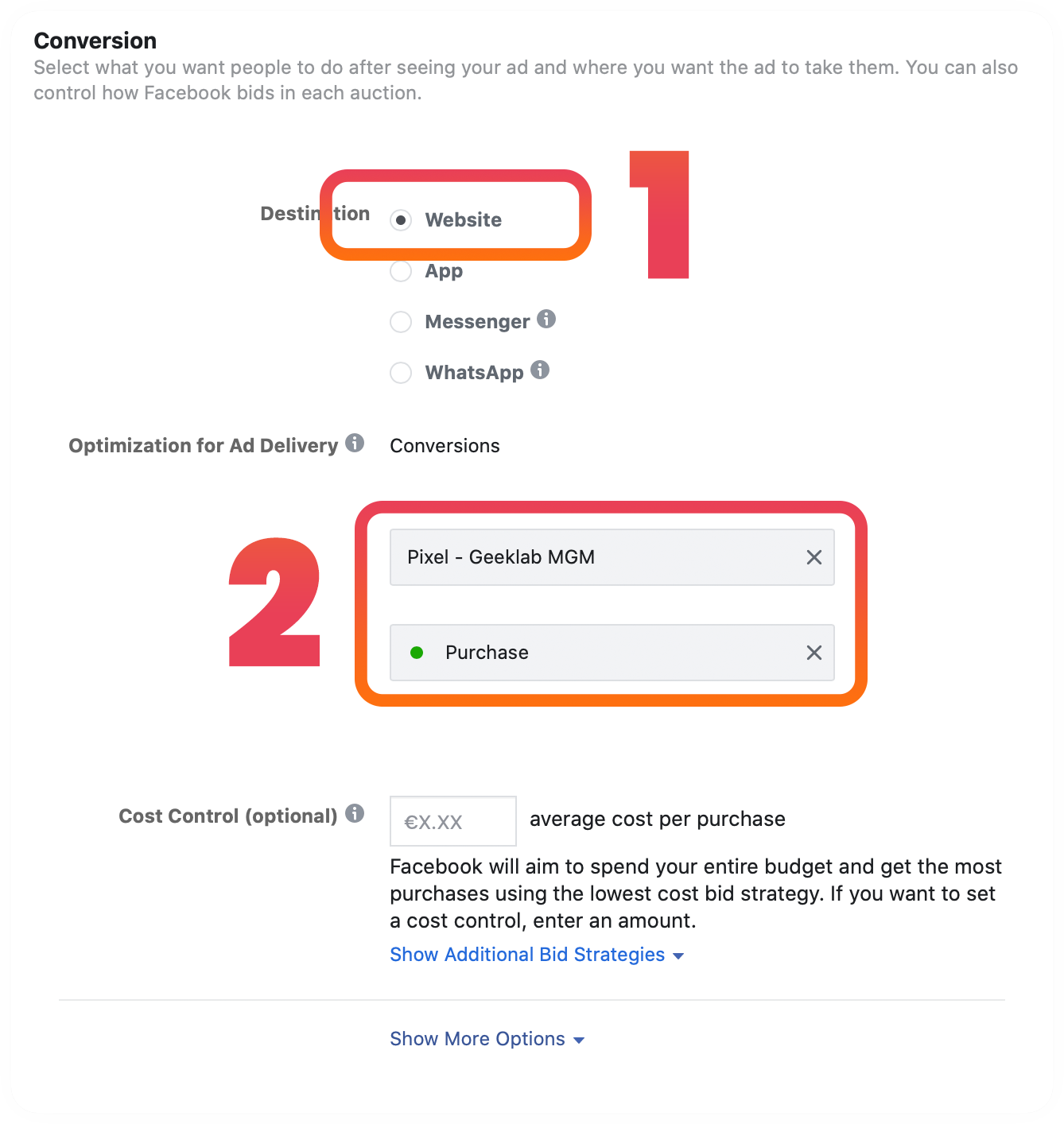 [3] Apply targeting.
You can use either detailed targeting, or go broad. Ideally this should match your normal UA demographics. Try to limit yourself at least to one GEO at a time, but feel free to experiment with even more detailed targeting with interests f.ex.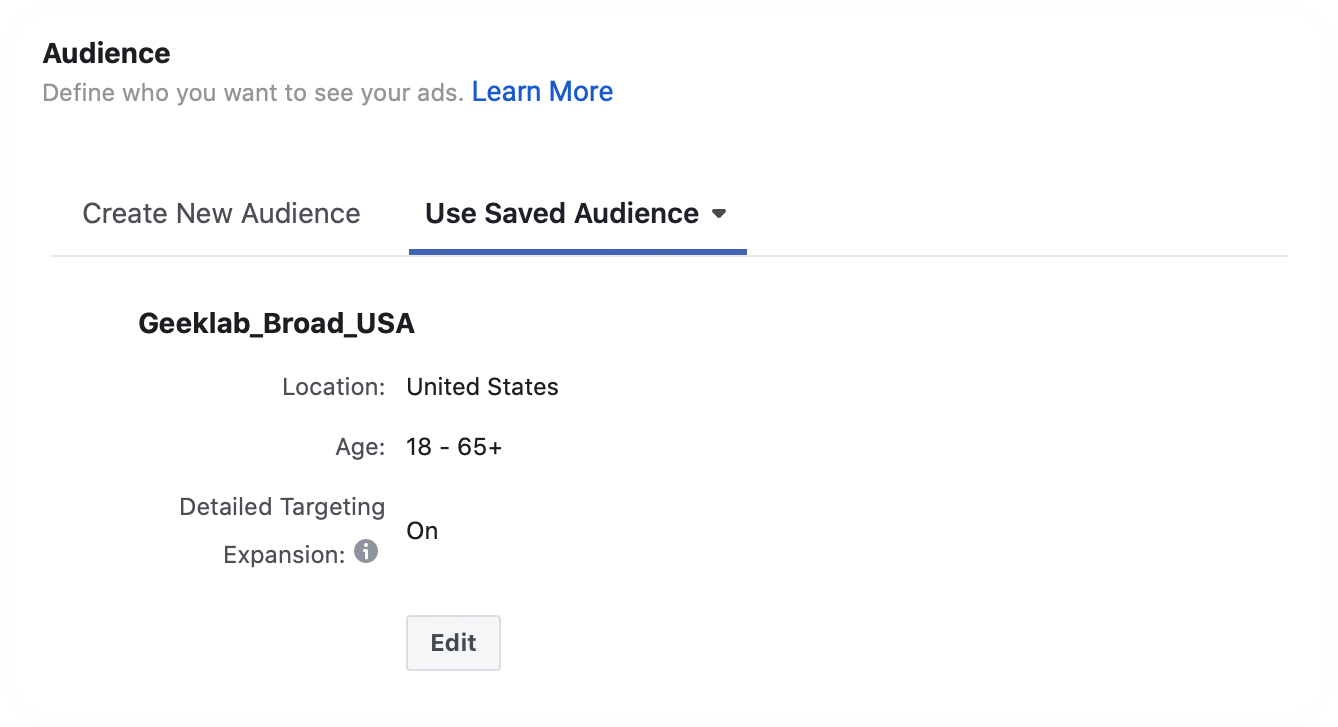 [4] Ad Placements
Next you need to pick where the ads will be shown at.
Pick manual placements for you to be able to edit these settings.

Pick the placements on Facebook's inventory. We recommend picking one type of placements (f.ex different Facebook and Instagram feeds) instead of running the campaigns on every placement. If you run ads both on Facebook audience networks and feeds, the overall data won't be as comparable as Audience Network has completely different figures and benchmarks than feeds f.ex.

This one is the most important one. Make sure you only target the users with the correct mobile device, Android or iOS.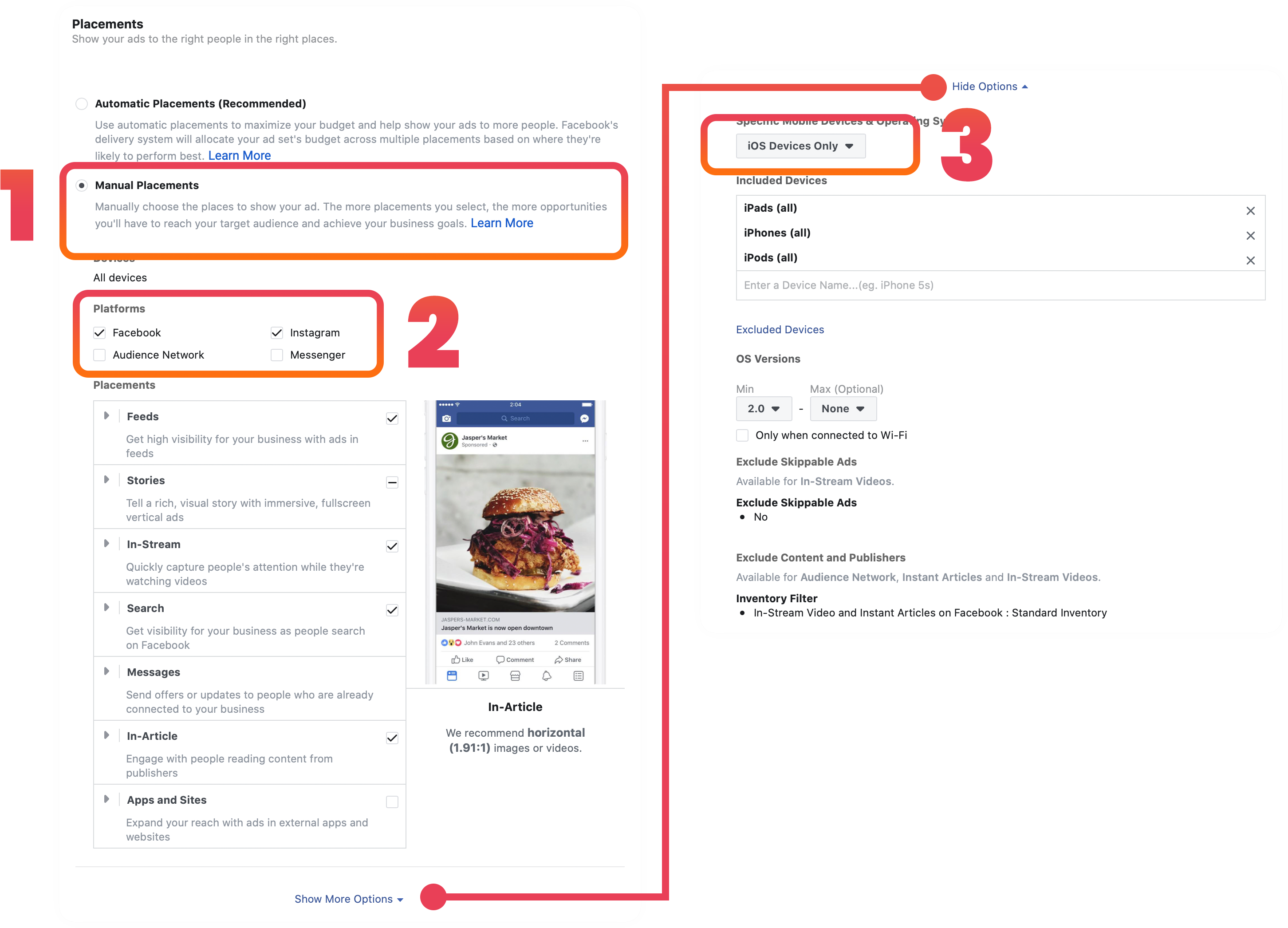 [5] Adding the variants
Next pick up your media type and identity, start with one of your variants.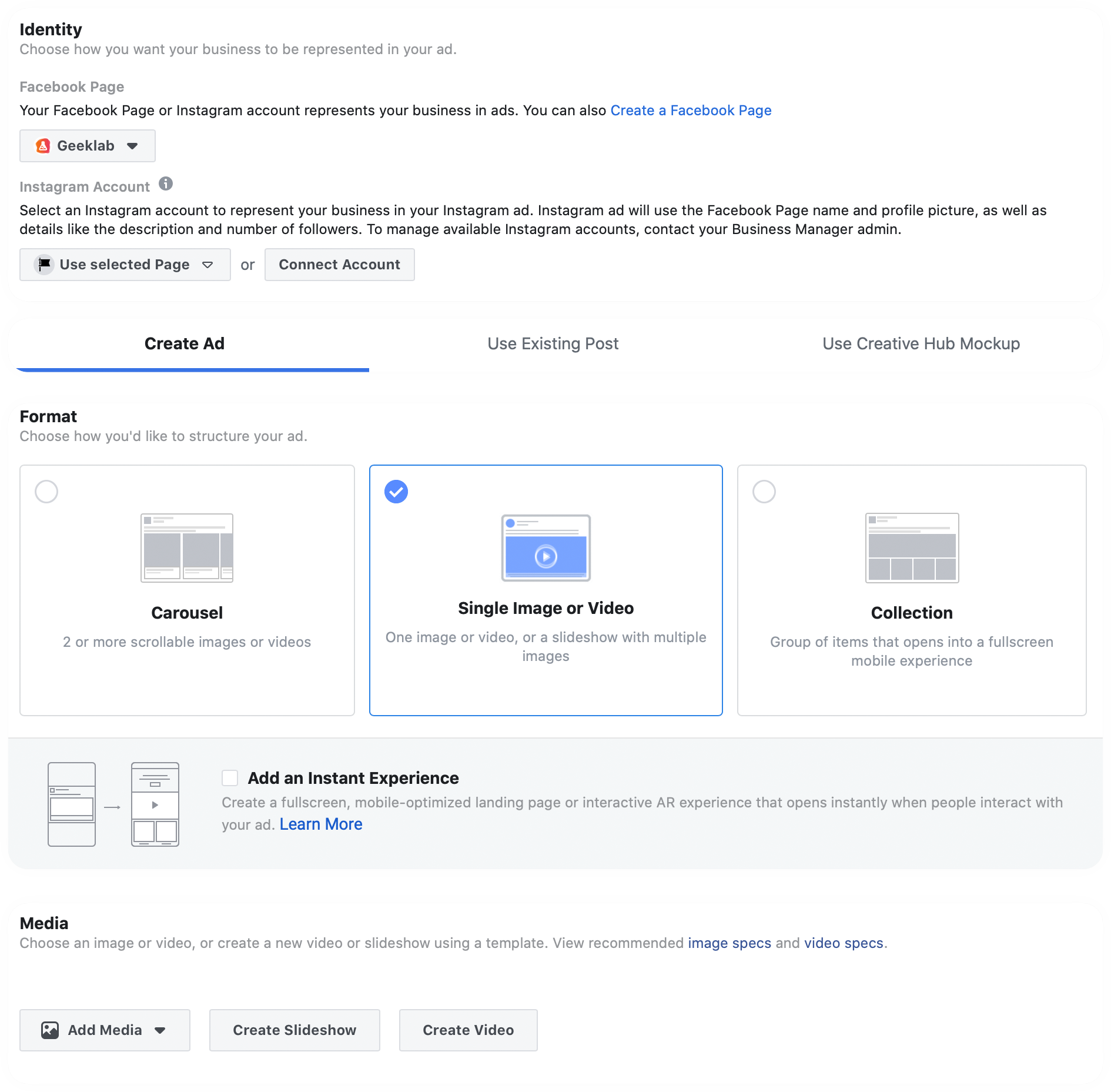 [6] Link to Geeklab
You can modify the ad as you want but there's one thing you need to nail down. Make sure you put the correctapp tracking-link to the Website URL input. So head back to Geeklab, open your campaigns tab, view all of your apps and click on the tracking link of the correct variant that is reflecting the ad you just put up.
Make sure it is the app tracking link, not the campaign tracking link.
Paste that to the website URL input on Facebook's ad manager.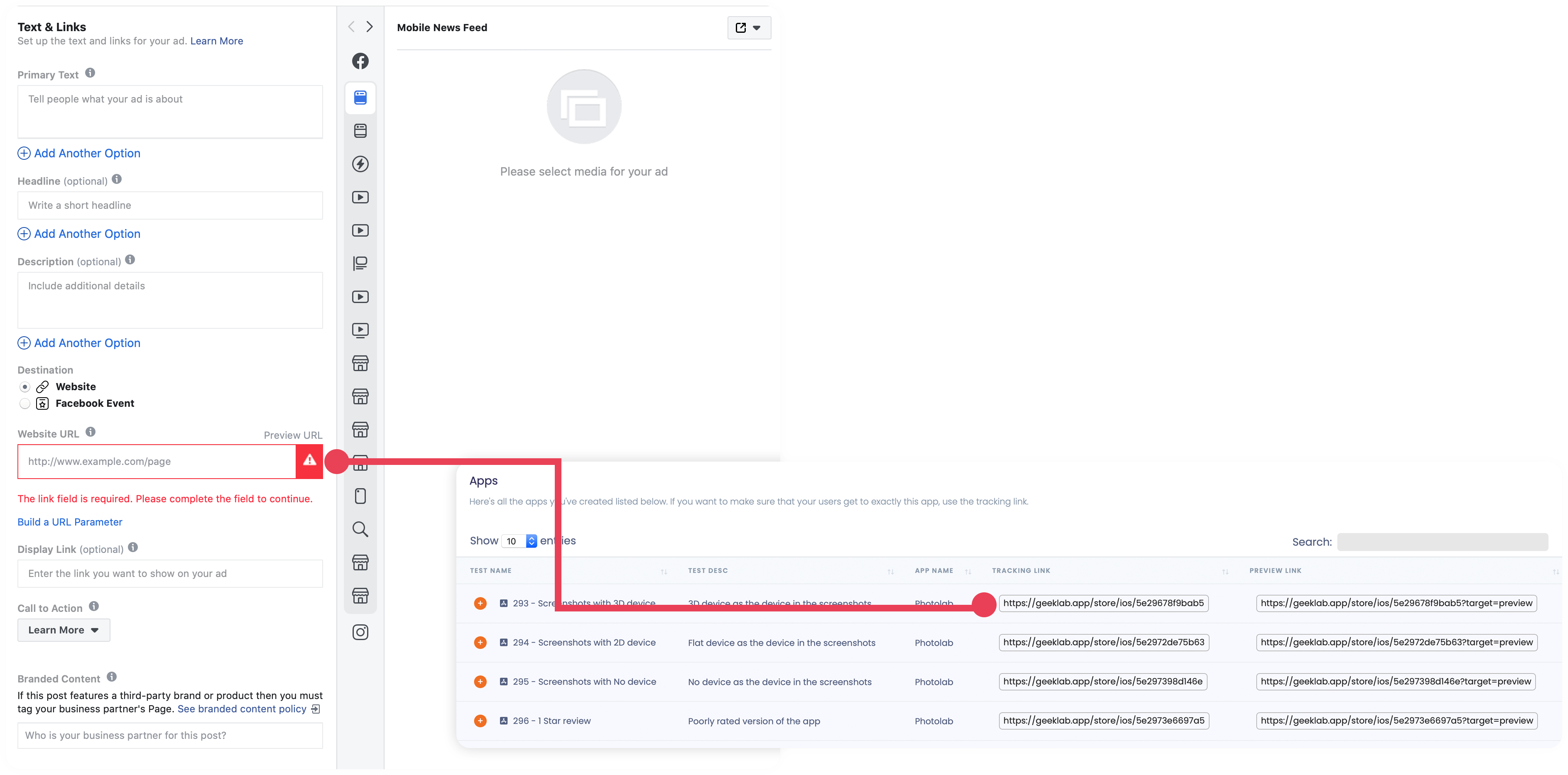 [7] Repeat for each variant.
Make sure that the tracking link is always the correct one, and that each of them have the pixel enabled.
[8] Conversion Tracking
Next, make sure your conversion tracking is set as shown below, with your pixel.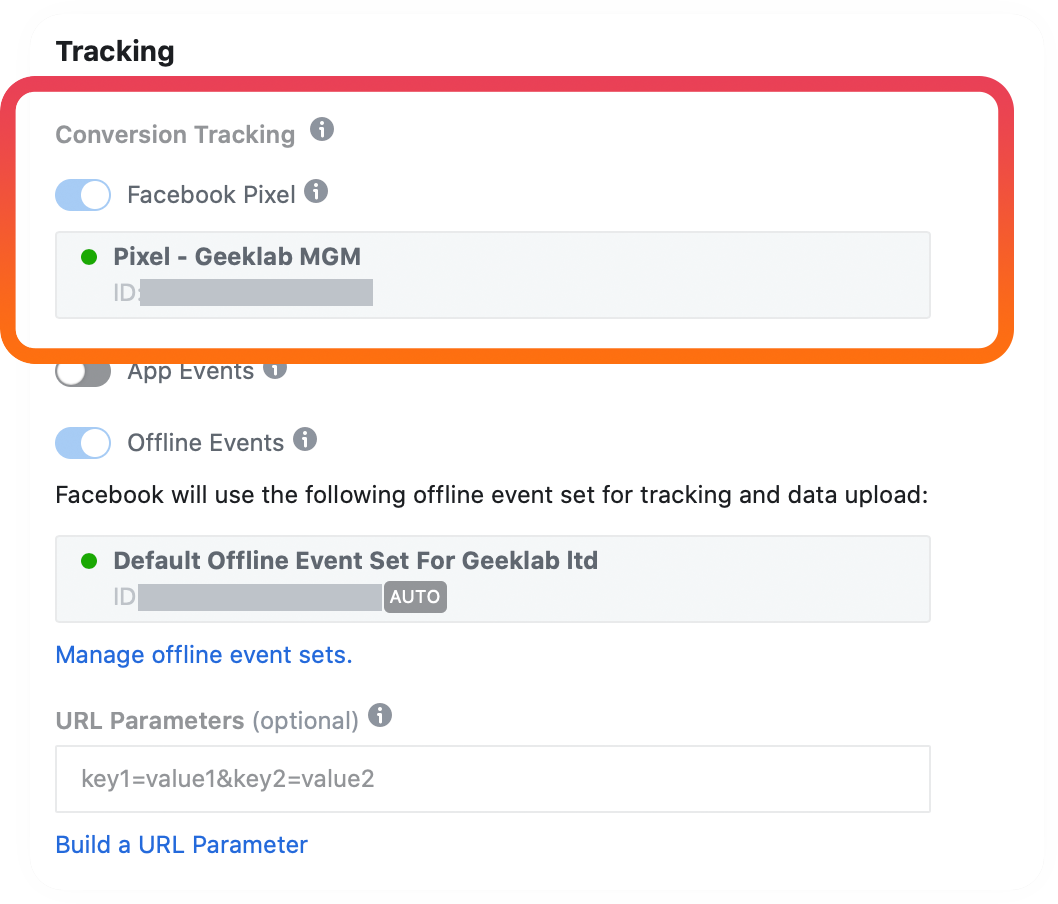 That's it folks! Your first concept validation test is ready to go live!