Regardless of the number of ads you run, in most cases, the users will still have to go through the iOS App Store or Google Play to download your app.
While the number of ads can be thousands, the store pages, that are the last step in your download funnel, are only segmentable by language or geo, until now.
Google is taking a big step and making a fundamental change in how the store behaves. With CDP (Custom details page), developers and advertisers can now run ads with specific messaging and make sure that the first screenshot and promotional text will match that message.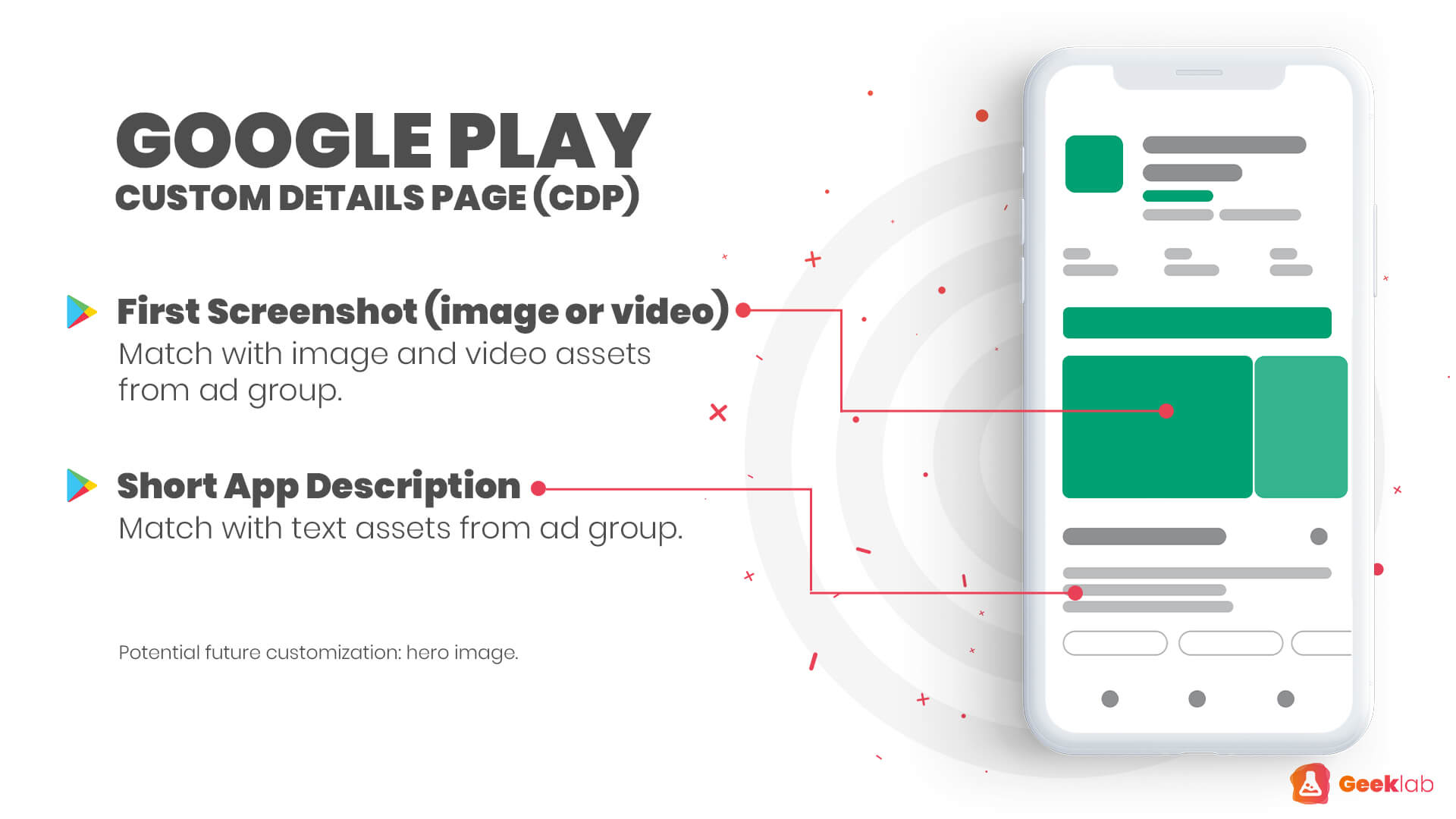 This is a game-changer and here's two examples, one for traveling and one for gaming, why:
Traveling
As COVID-19 passes us and we'll start our post-apocalyptic lifestyle, traveling is one particular industry that will get a lot of advantage of CDPs. Most of the traveling app ads that pop on my Feed are advertising a precise location, usually based on my browsing history and utilizing Facebook Pixel . This is very effective and typically gets my interest. I often click the ad, however, rarely ending up actually downloading it.
So currently the flow is the following:
I see an ad tailored to me I go to a general store optimized for all paid marketing I download the app, and if deep-links are utilized, I see the same offer as I saw in the ad.
With CDP, you can make sure that the whole funnel is intact, and even the store is part of the continuous journey. CDP allows you to make sure that the user will go through a holistic journey, delivering and advertising the things the user is after with each step.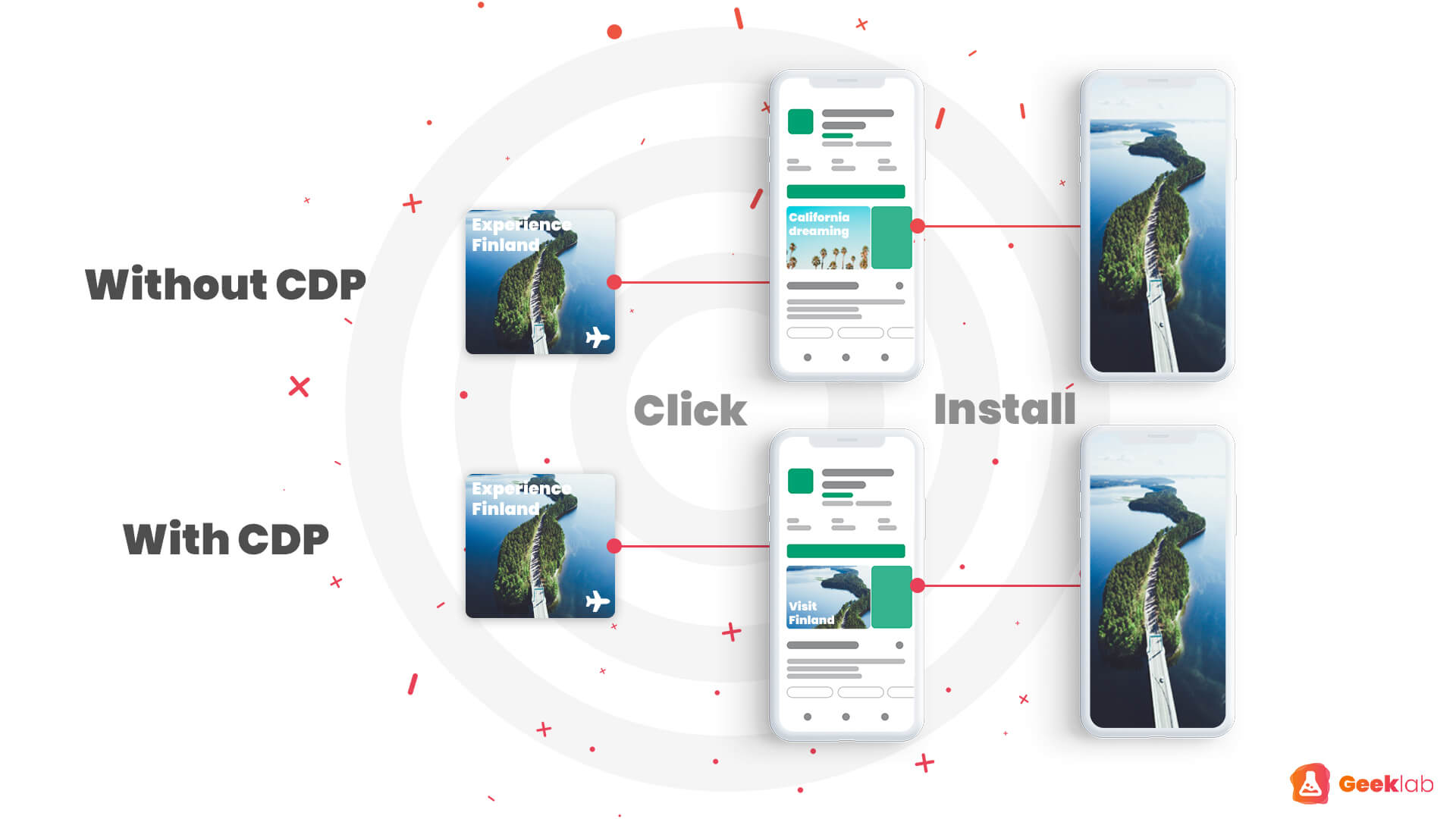 Gaming
As a huge Marvel fan, I'm going to pick Marvel Strike Force as an example of the game we're going to use. I just watched a theater react to the endgame finale, where Iron Man says his last words, I am Iron Man, and the whole movie theater goes bonkers. A PERFECT moment to target me with a Marvel Strike Force ad, led by Mr. Tony Stark himself. I see the advertisement, I click the ad while Tony's last words are still echoing in the midst of my mixed feelings and urge to binge-watch the whole Marvel Cinematic Universe again. I get to the store, and I see Thor, Wolverine, Hulk, and Captain America. Iron Man is nowhere to be seen, a bummer, already churned.
Here's where CDP will change the game, with CDP, you can genuinely create ad experiences that tap into your customers' feelings. Having Iron Man in the first screenshot and the promotional text reference to him would do miracles.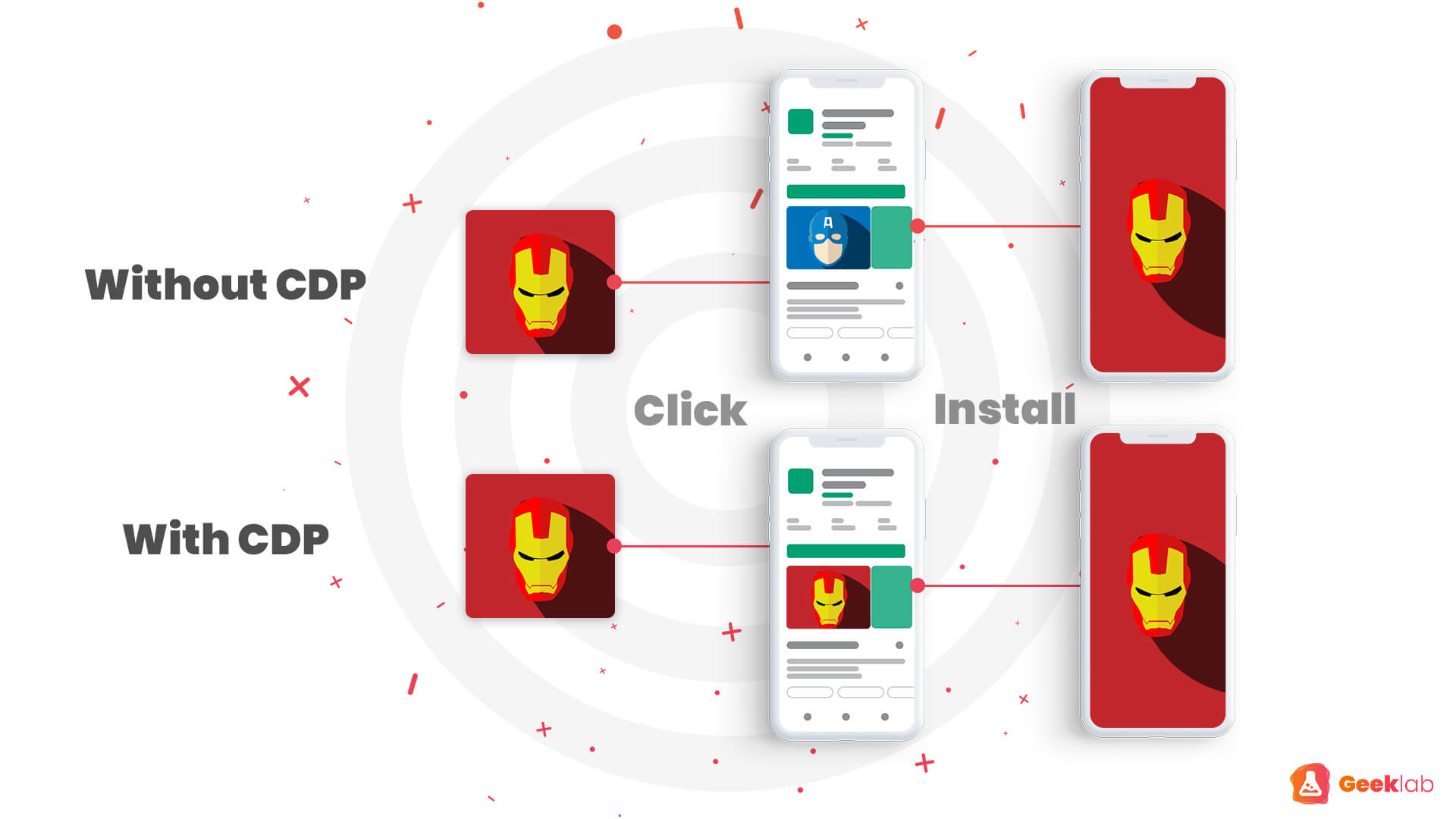 Tech specs, what do we know so far?
The store variables that you can automate with CDP are the first screenshot/video and the promotional text. We've listed everything you need to provide to Google below.
Google Play App ID (Android Only)
Ad Group ID
Campaign Target Geo
Campaign Language (whitelisting English only)
App Category
Video CDP Asset (YouTube URL) – landscape or vertical
Image CDP asset (Driver URL of uploaded image – access open to all) – 1800×3200, 16600×900, 3200×1800. Max Size 5Mb
Play Store Short App Description (Word limit: 80)
The exact date when this will be globally available isn't disclosed yet, but you'll be sure we'll be the first to inform you!
How will this affect my regular ASO with Google Play?
It won't change the way you currently operate. Instead, it will bring an additional layer you can utilize on top of all the other App Store Optimization exercises. The biggest wins with CDP comes with extremely detailed targeting and messaging. This can be hard to scale, so keep on optimizing your store like you've done so far, this will still only affect the first image/video and the promotional text. Even if you utilize CDP to the max, icon, title, rest of the screenshots, and rest of the meta-data is yours to optimize.