Despite your goals on your app, categorizing it correctly on App Store or/and Google Play is an essential part of your ASO and mobile strategy in order to gain more visibility and even improve your conversion rates.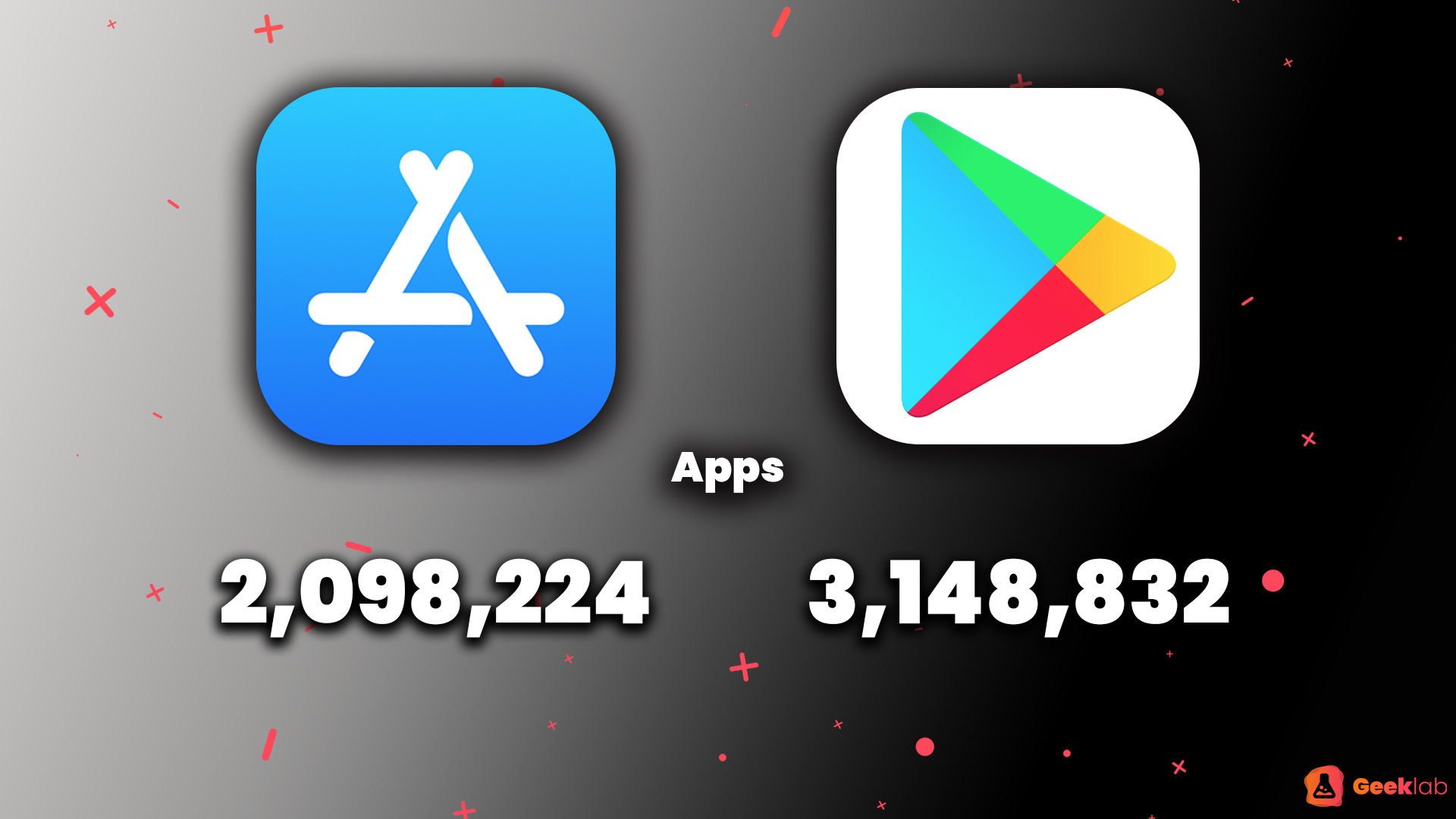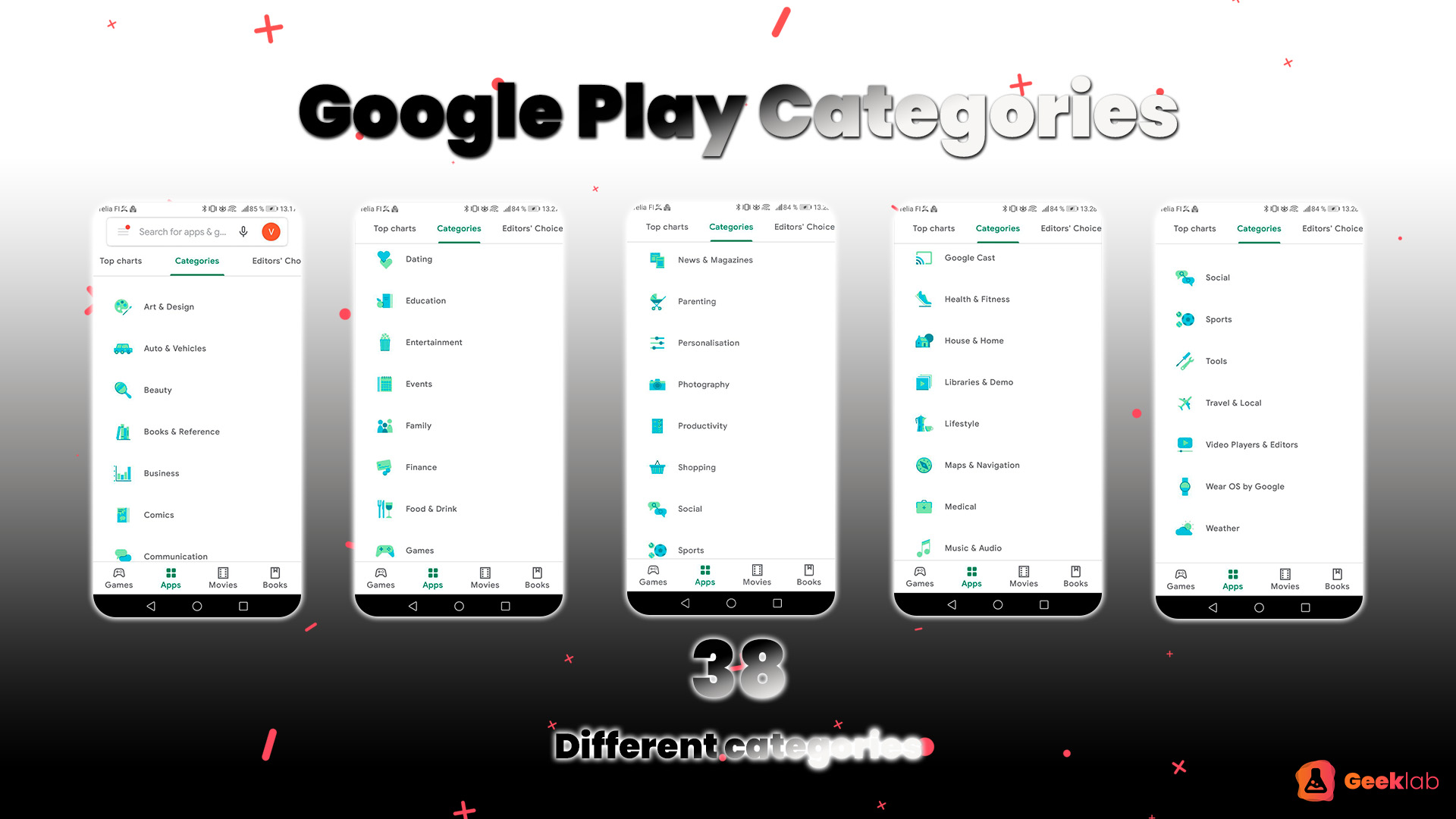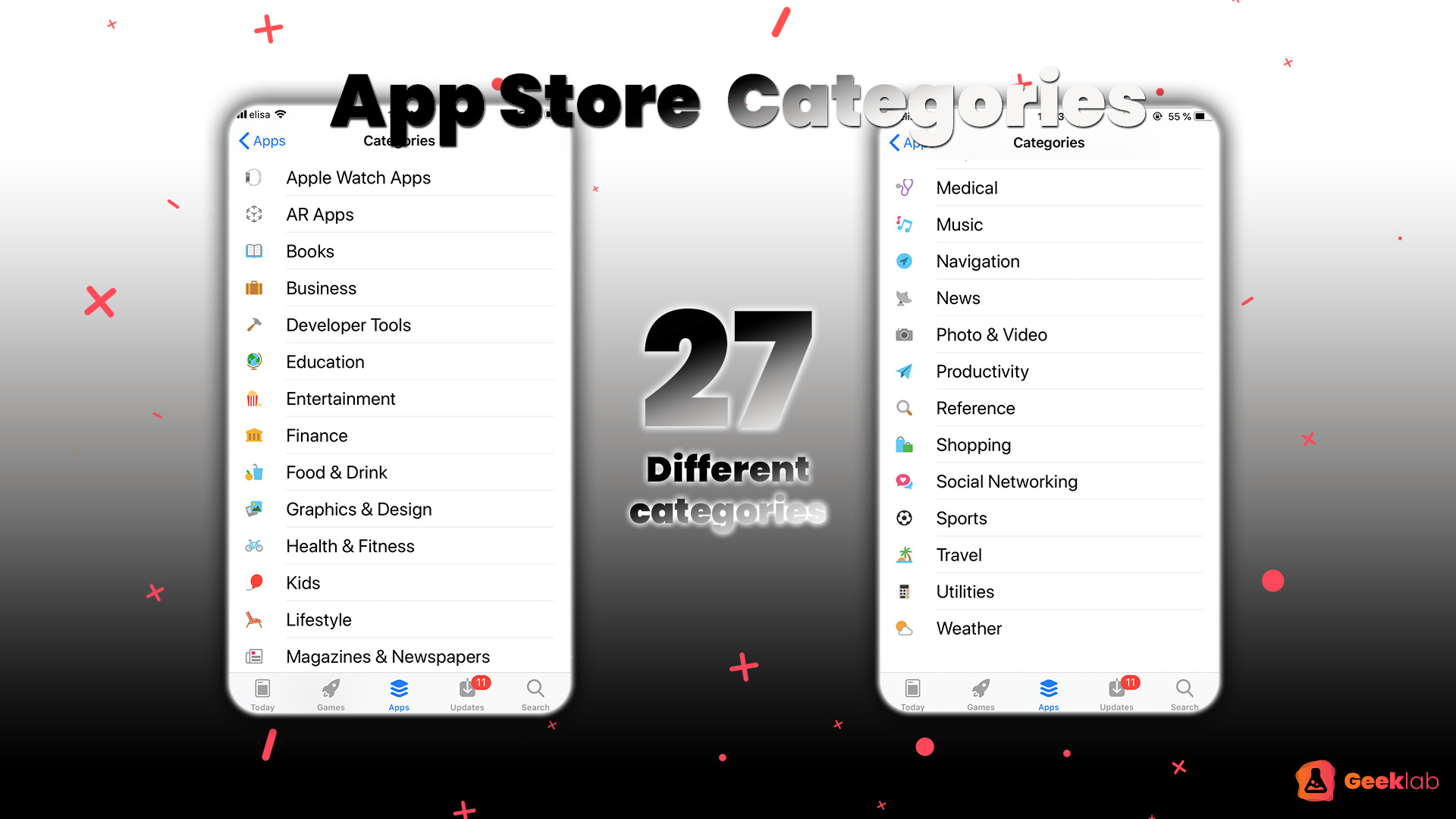 According to Statista, at the end of 2020, there were 3,148,832 million apps in Google Play Store and 2,098,244 million in App Store. Thus categorizing your app right is very essential if you wish to see any success or obtain visibility. However, since there are 38 categories in Google Play and 27 in App Store, the job is more easily said than done. So what should you take into consideration when deciding the right category for your app? Games- category is a different subject and that's where categorizing get's even more challenging due to its many secondary categories – there are 17 secondary Game categories in Google Play and 19 in App Store.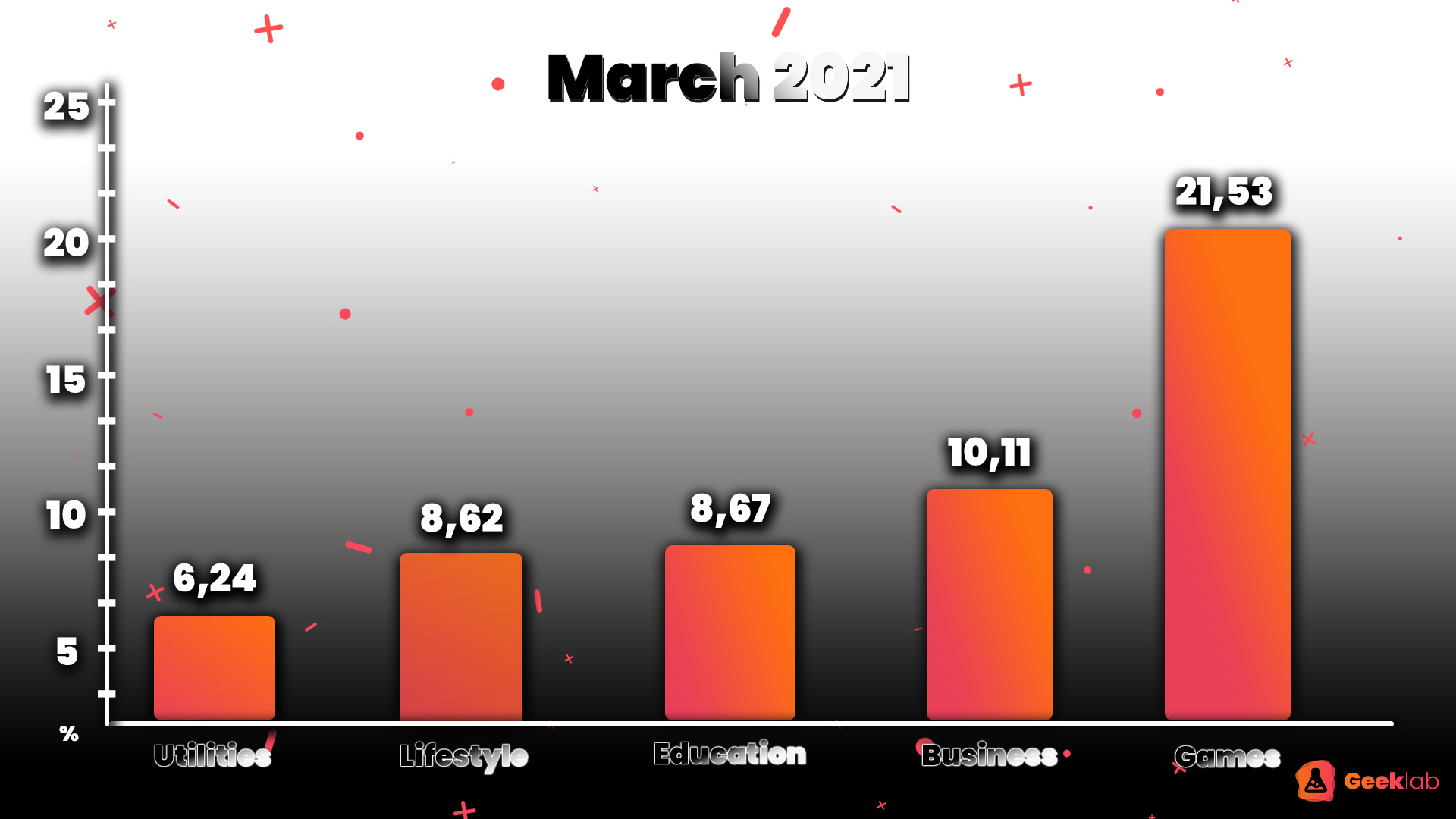 Most popular App Store categories as of 2021 in March (Statista).
The least popular category was News by 1,81% and since today editing photos and videos are such a vital part of staying creative and relevant on platforms such as Instagram and TikTok, what surprised me, was Photo & Video being the 4th least popular by 2,02%. In addition, Instagram, which is one of the most used apps in the world, but it's obvious that one app cannot carry one entire category. 
In App Store, there are primary and secondary categories from which you can choose and quite obviously primary defines more of what the outcome is going to be. Yet choosing the right category for you is the most essential part. The choosing process should include the process of analyzing where your competitors are located. You have to be located in the right one and not only choose the category based on where the competition is "not that fierce", but if you have options, don't automatically choose the one which matches your functionalities the most. If your app has the option of being in the Entertainment category instead of Lifestyle, maybe that's the way to go since Lifestyle is considerable more popular. 
So in a nutshell, think what describes the functionalities of your app best? Can these functionalities be located in more than just one category? Which one is the most popular? Is it beneficial to put it there, or consider others? Step into your users' shows – how would they categorize it? How have your main competitors categorized?