We are happy to announce that you are now able to plan, Design, create & analyze your A/B tests with Geeklab.
With our latest feature, AssetLab (beta), you can now Design your store page visuals directly from Geeklab's dashboard. All you need is an idea and some images and elements to use in the visuals.
Whether you want to test different icons or the dominant color of the screenshots, you can now do so in minutes.
Let's take a quick look around the AssetLab and what you can do with it.
Your and your team's assets

Find all the assets that you have started to do as well as all the assets from other users in your team that have shared them with you.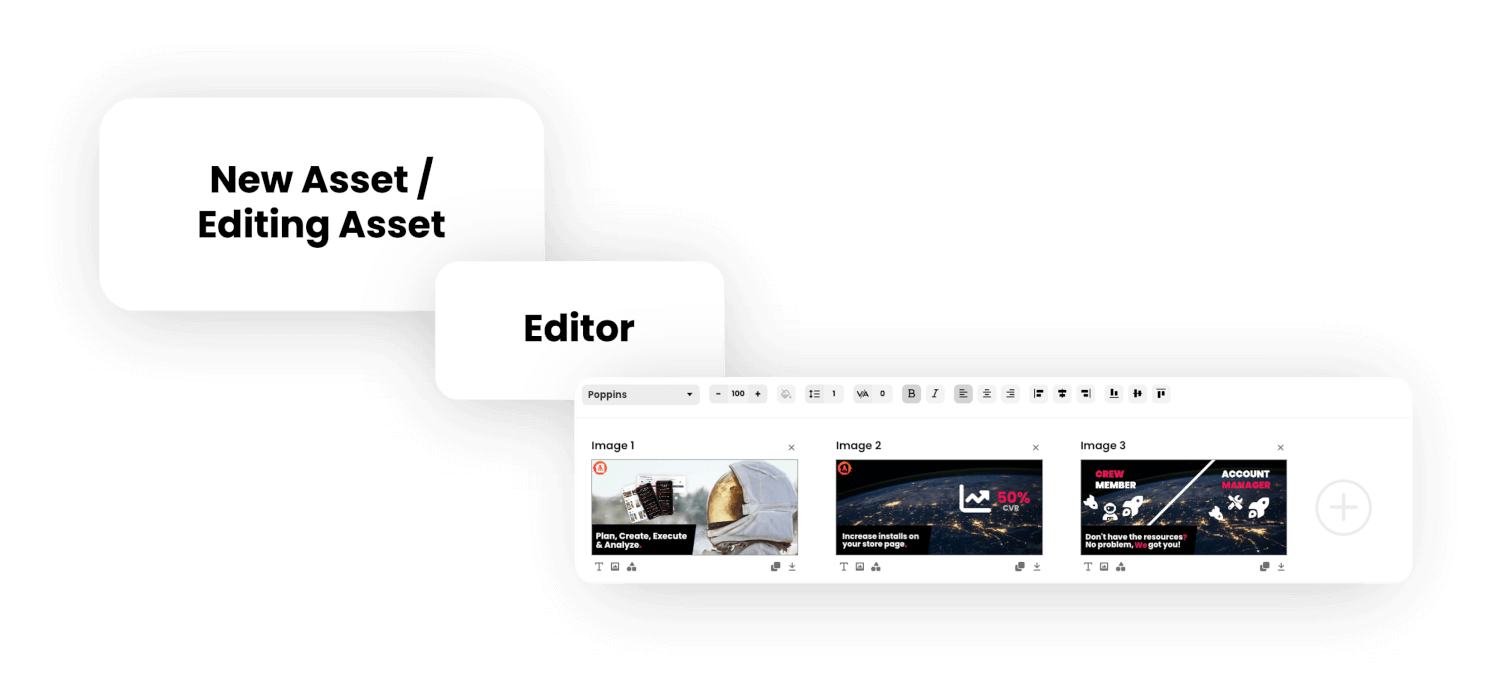 When creating a new asset or editing an existing one, you'll be taken to editor. Here you can create as many screenshot as needed for your project. You can edit and design the visuals by adding new layers of images, elements or text.
Edit in layers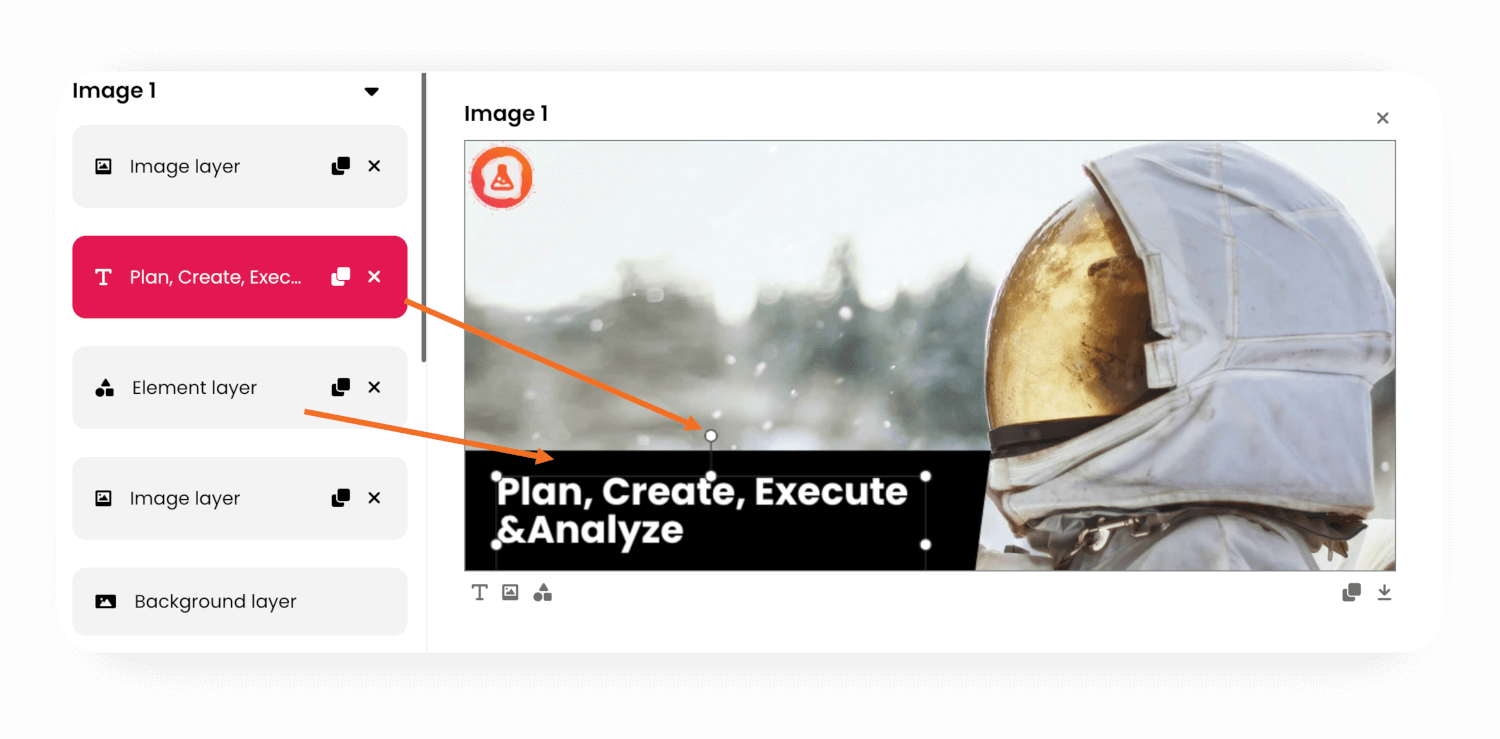 All the different components that you add to the screenshots will be layers. The layers are presented in order where the last (bottom) component is the one that is the most furthest, i.e., all the other components will be visible on top of that. You can edit the order of the layers to have the specific components visible on top of or under another component.
You can see in the picture above that the element layer is below the text layer, and so are the text also above the tagline background in the screenshot.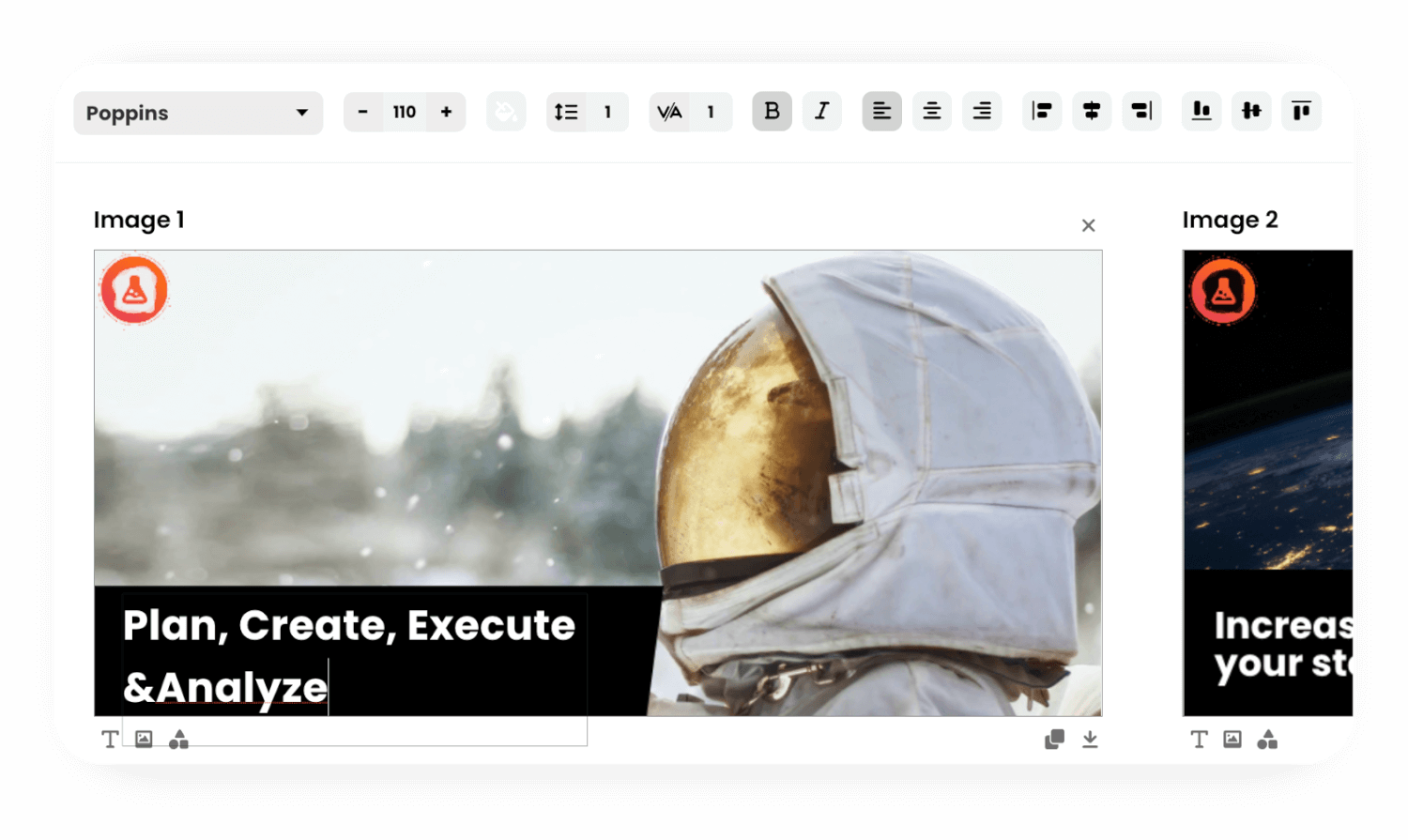 When designing the text you can choose from ~ 30 Google fonts. You can also make all the necessary edits for text presence; font size, color, change the row height, space between characters and also focusing options.
Customize to your liking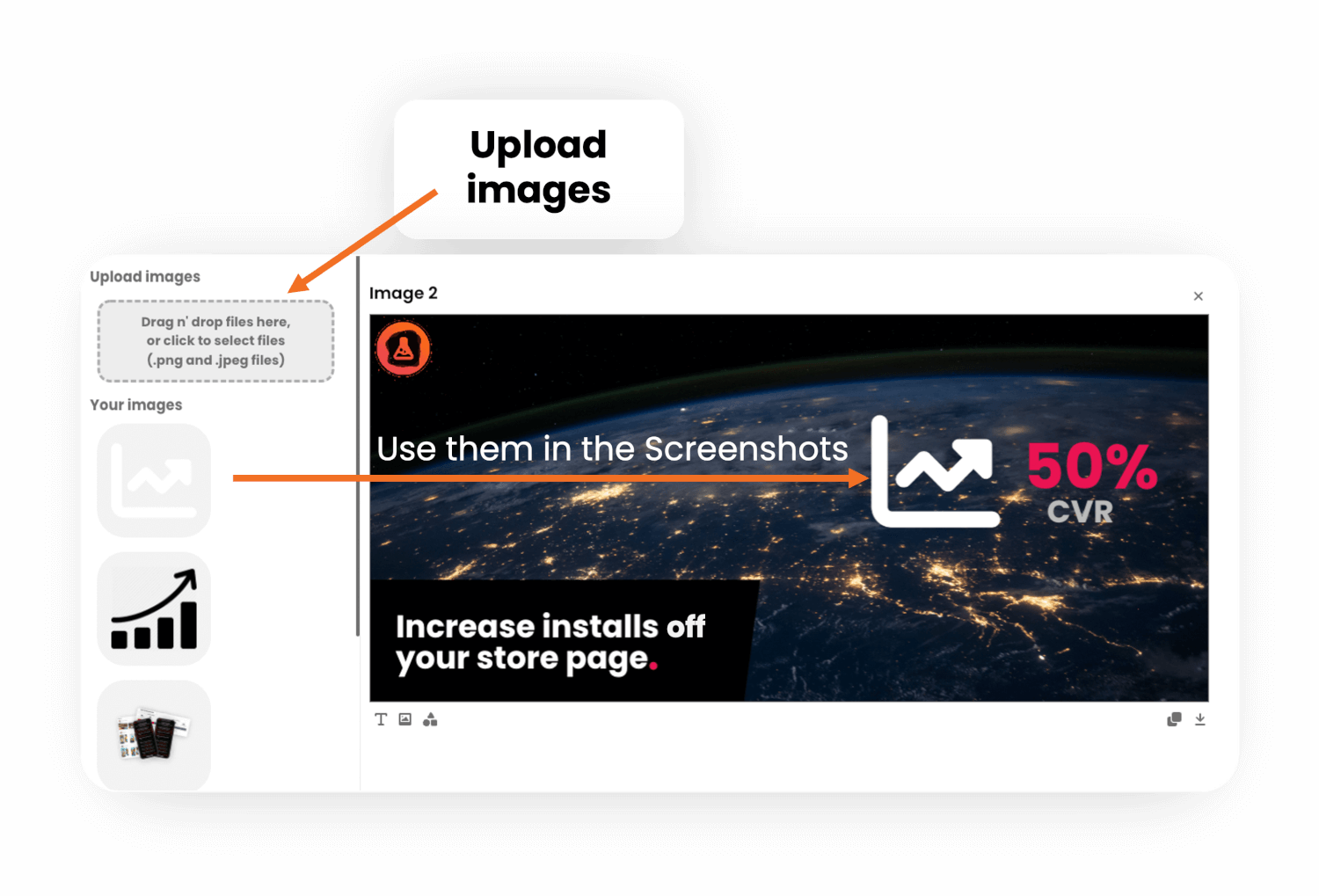 You can upload your own images into AssetLab. They will be saved in your account, and you can reuse them in the future. Once you have selected an image (under 1mb) it will be visible under Your images. From there you can just drag 'n drop the image into any screenshot. The image will be first as the top layer but if you want to f.ex. add it as background image you can just drag the image layer to the very bottom of the layer hierarchy.
There is a tab for adding SVG elements beneath the image tab. The flow works in the same way that the images do. We are currently developing a feature that will enable you to change the color of your SVG element.
Ready, set, go!
When you're finished editing the screenshots, simply save them to your computer. To download all of the screenshots at once, click the download all button. You can also download a single screenshot by clicking on the download icon for that particular screenshot.
Please do not hesitate to contact us if you have any questions about AssetLab Beta.