App Store Optimization and Search Engine Optimization might seem very similar when you first get to know them. However, they are and should be considered as two separate concepts. From the first glimpse they share the same goal of boosting traffic or with apps increasing downloads, and both want to target their audience by helping them discover a solution or answer to their question; either on web site or via their app. Regardless of their metadata and visuals differing, they can be used to boost each other even though their goal is to attract different sets of users.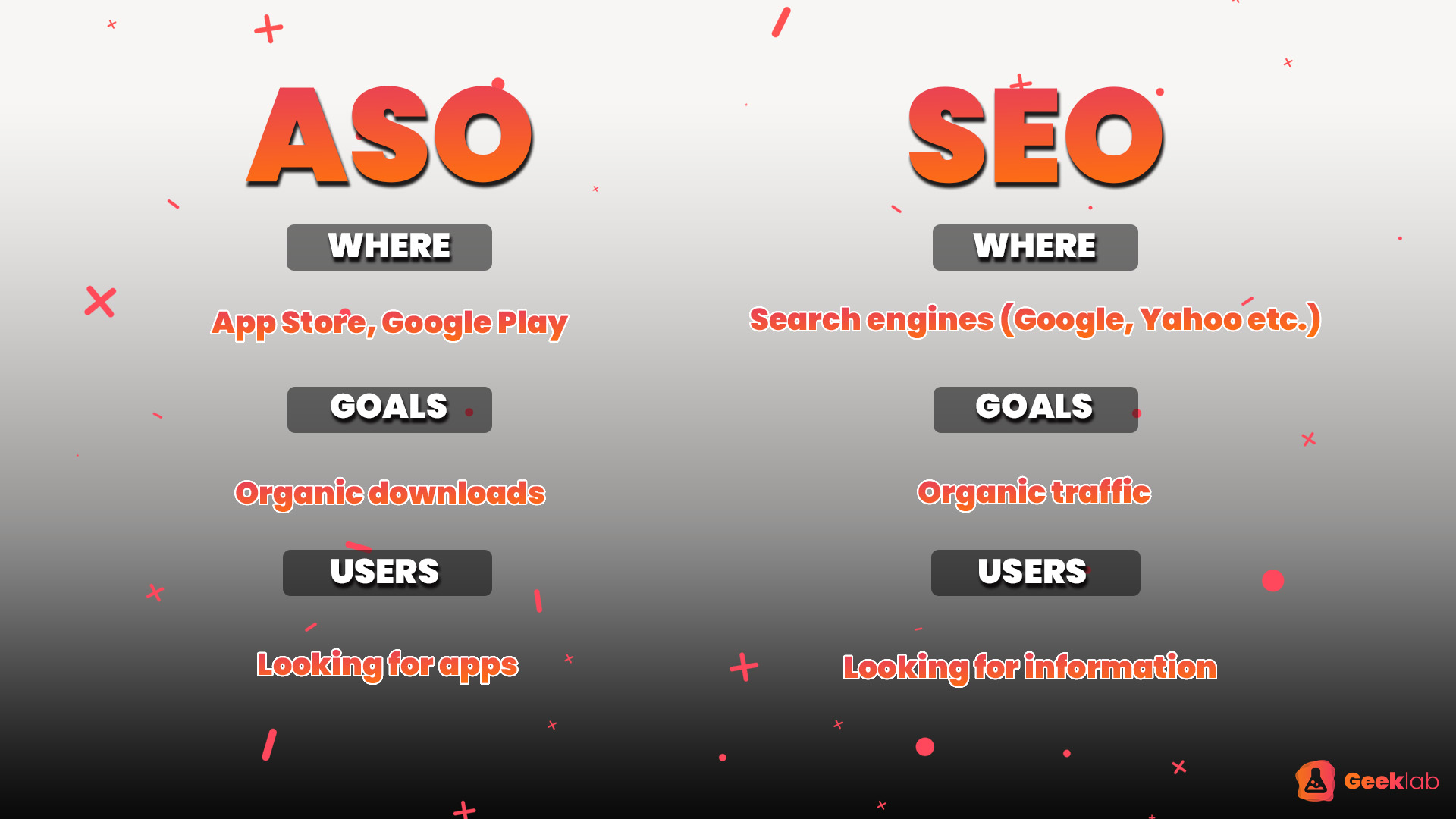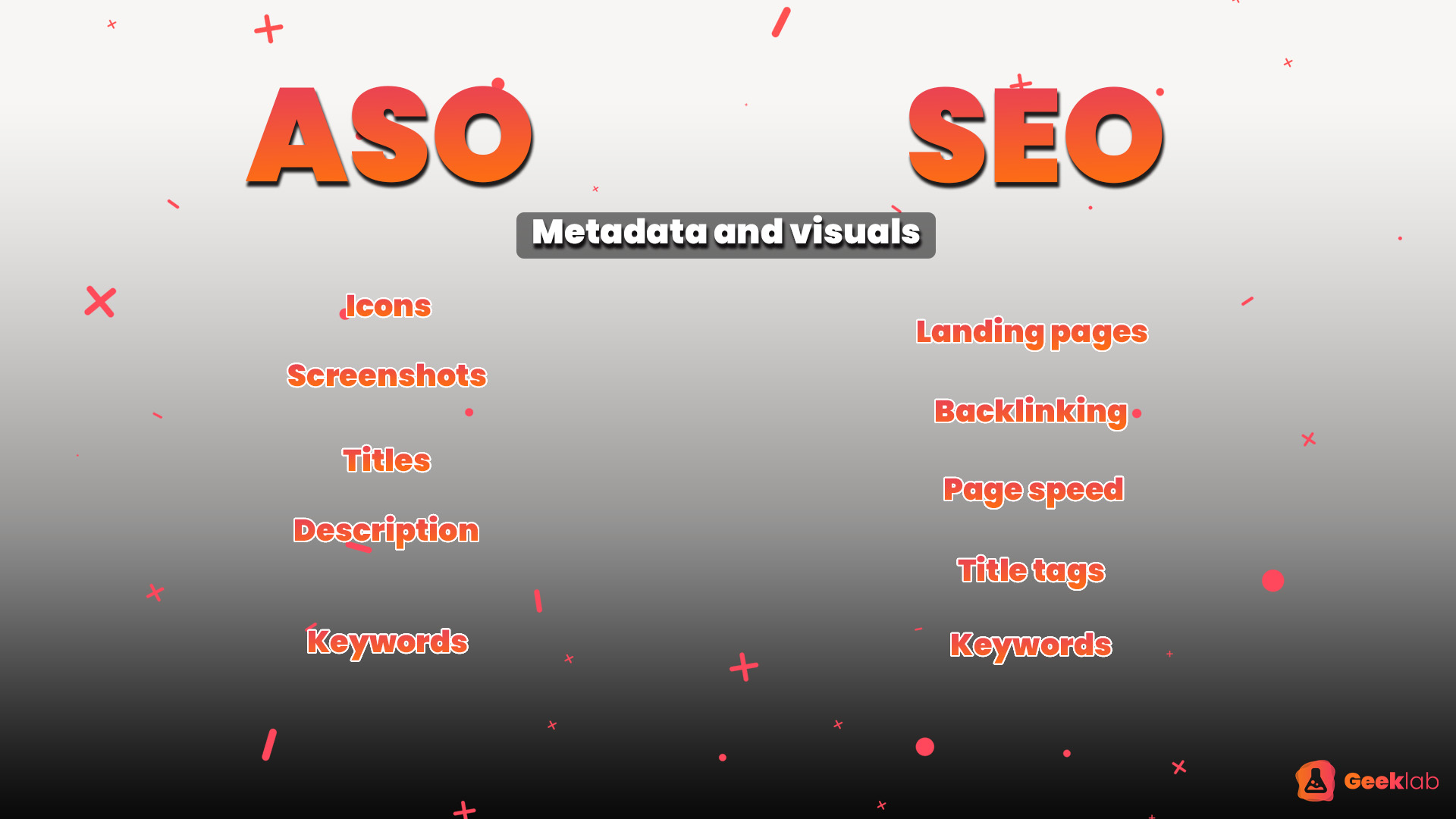 Regarding the difference of users search intent, with SEO it is more vast. Search intent basically means the words or sentences users write in the search box and thus contains that user's intent on the search – whether it's a particular app or any specific information they are looking for. With ASO the user is often searching with much more specific wording since they already know what is the problem and are trying to solve it. The wordings are often related more to the functionality of the wanted app where as with SEO the users could be searching in a much broader sense, for example, only searching for information on a subject and thus landing on a random product's page. That doesn't mean that wordings cannot be very specific with SEO, since they also often are when people are precisely looking for a certain product for example. The same limitation is with optimization since with ASO the metadata is the only thing to optimize which is not limited to that with SEO. There are also differences with their KPIs (Key Performance Indicators).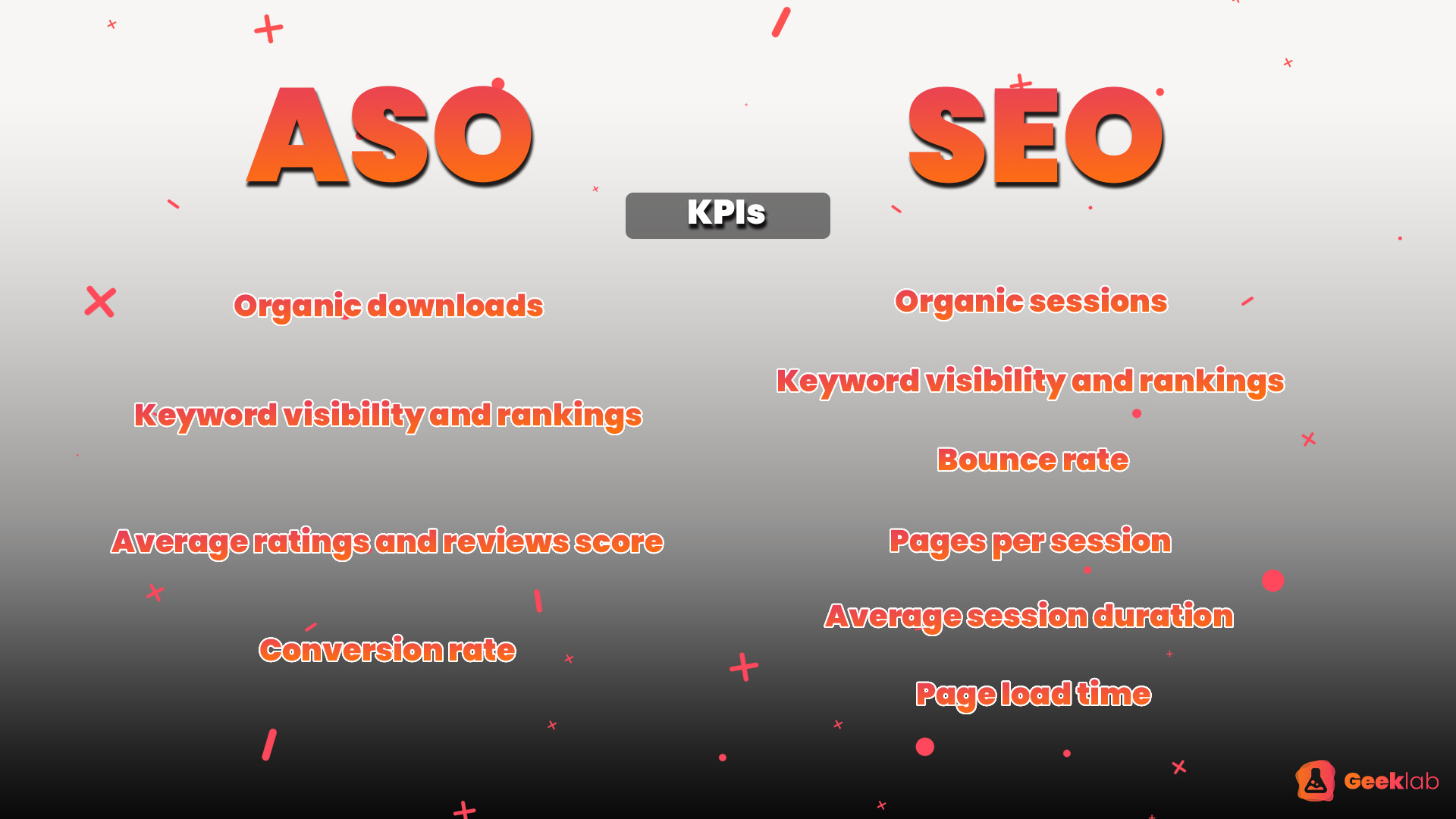 By doing ASO you are partially doing SEO as well since apps have public URLs that are hosted on Apple's and Google's pages. Both are awesome tools used by themselves, but using both can also benefit you greatly.