There are numerous stages to consider before, during, and after the launch of an app. You may believe that making the proper preparations would provide you with a solid foundation for every step of the way, but in truth, the work has just begun.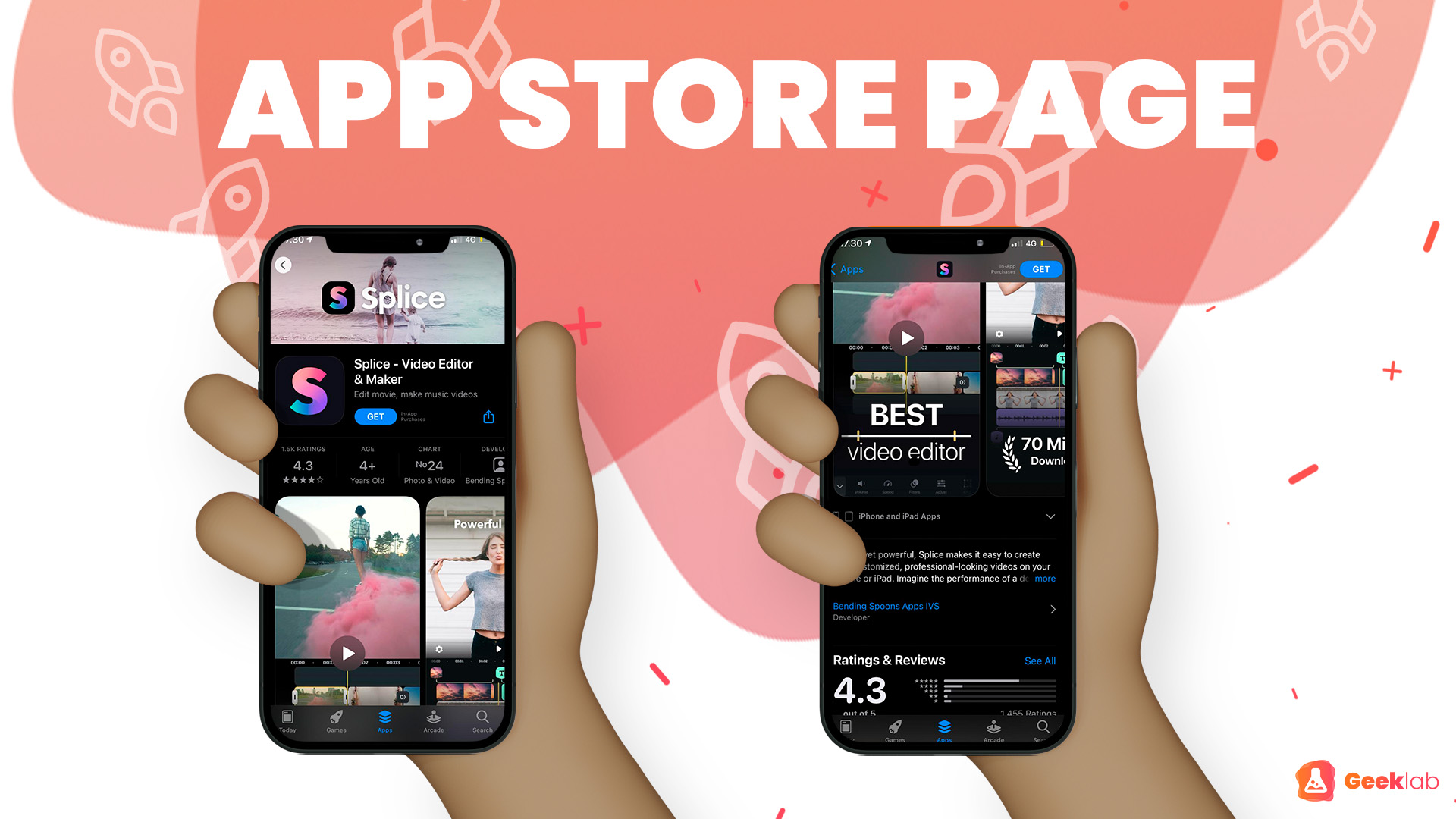 Visuals and brainstorming
Make sure you have your graphics worked out before and after you launch your app. Put yourself in the position of your app's page visitors and think about what you'd want to see. What would entice you to install the app? App Icon, Screenshots, the Banner image… What can you do to make sure the page visitor downloads your app? Begin the brainstorming process and keep this useful tool with you along the journey. Don't relegate this tool to the "before" stage; instead, make it a habit to utilize it on a regular basis.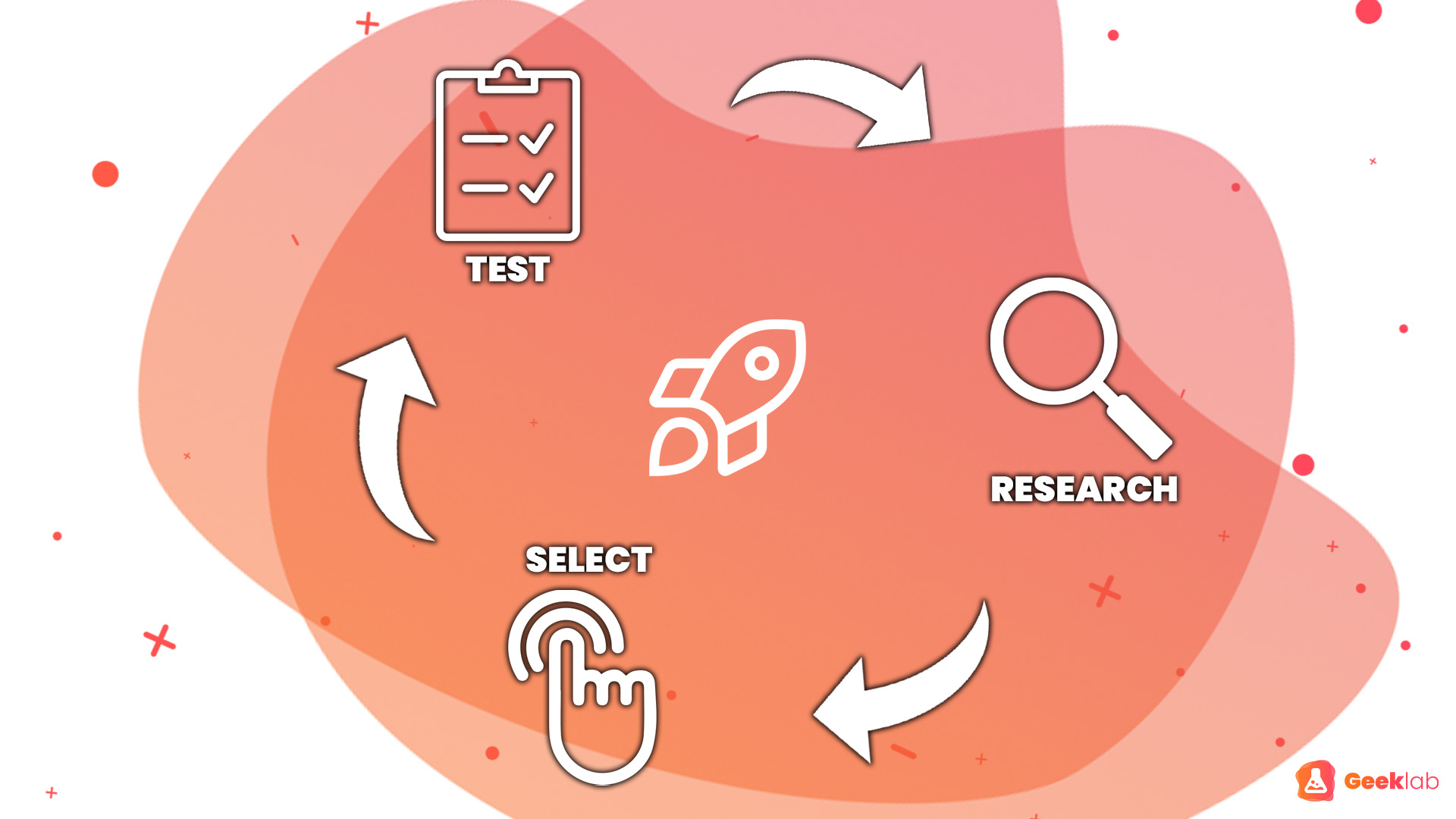 The cycle of testing
The image above depicts the never-ending development cycle. Let's break down this cycle: research. This may involve everything from searching to brainstorming as far as research goes. Regardless of whether it's sometimes best to just trust your instincts and leap into the unknown, research will never fail you if you desire long-term outcomes. Select: Remove any superfluous stuff and concentrate on the important issues. When you conduct research, you are likely to come up with several fresh ideas; nevertheless, you should put them on wait and concentrate on one. The testing section is self-explanatory, however, there are two places where we can detect something is lacking. These two mystery spots are frequently "underdone" in terms of the golden cycle, despite the fact that they should be the most valuable, as well as the foundation for testing.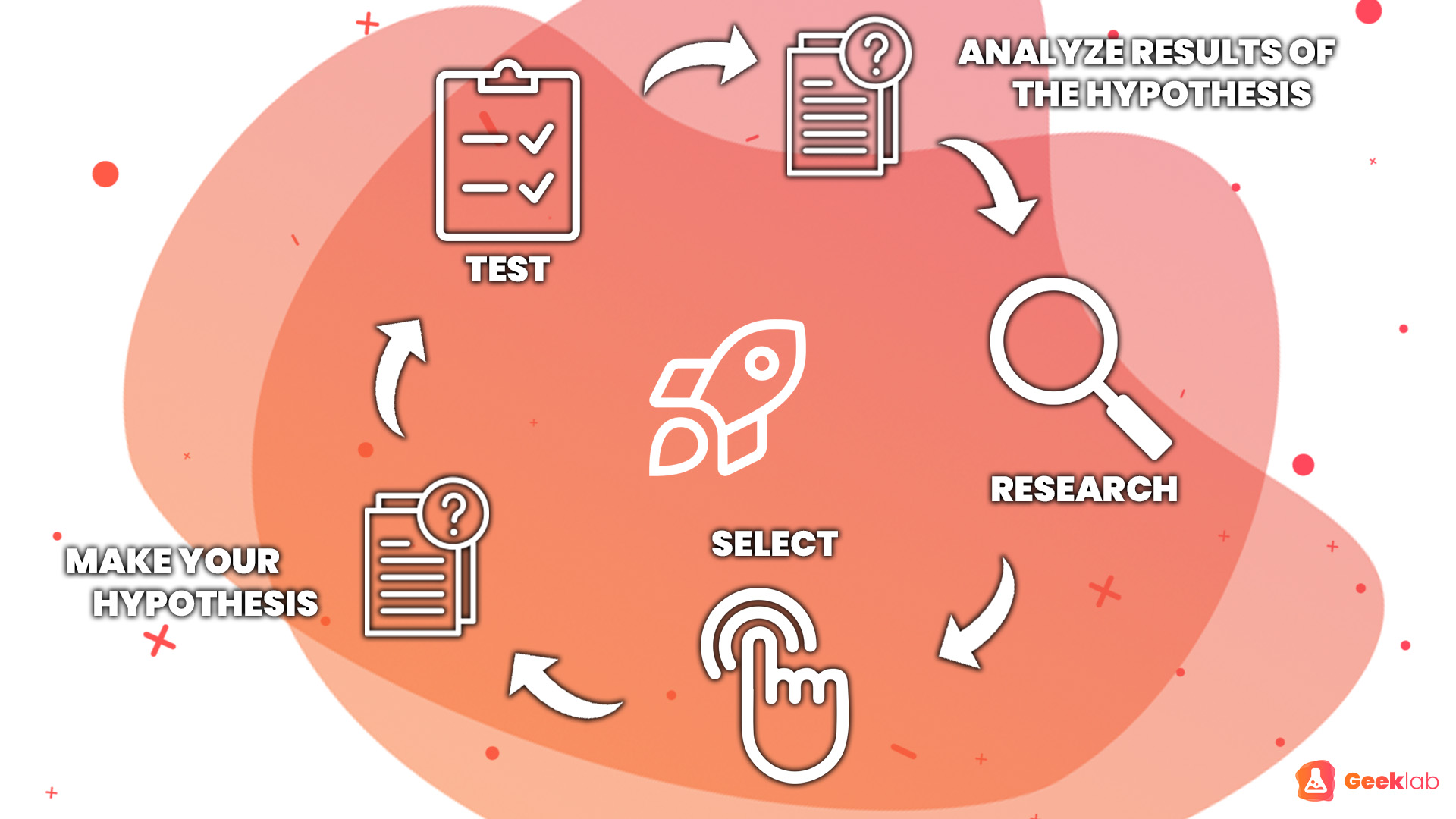 Hypothesis'
Creating a good and strong hypothesis is what matters. Everyone, because they are testing something, has a hypothesis before they begin. However, you must ensure that your hypothesis is sufficiently strong before moving on. Don't test for anything that's way too broad and lacking in specificity. Concentrate on the things that are important to you and will help you achieve your goals. As already mentioned, remember to put yourself into users and visitors shoes; what would you want to see on the App Store page and what are you looking for in apps? Make the hypothesis clear, specific and don't look for the easy way out. Take risks and use this powerful cycle as a tool that is never-ending.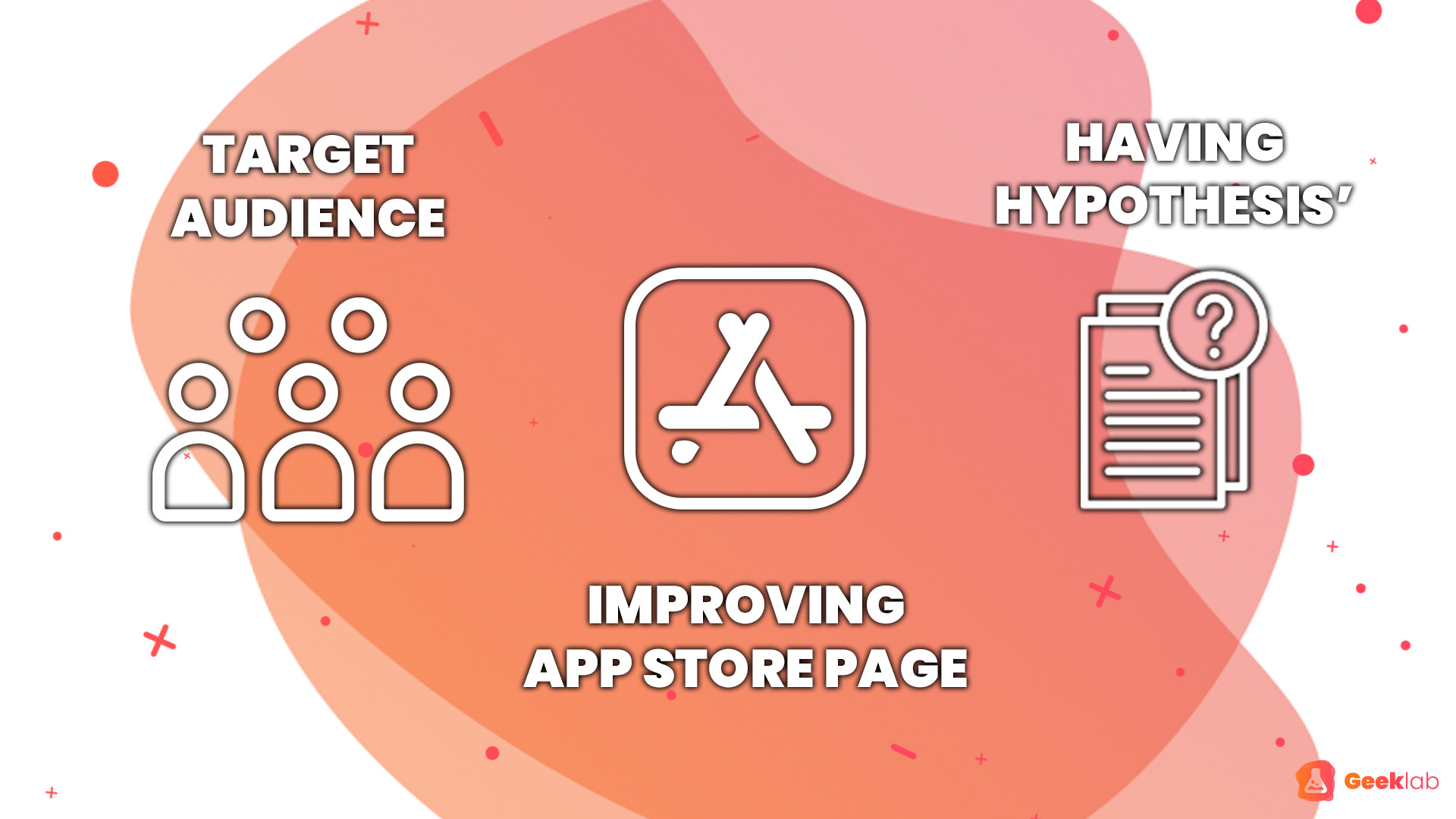 Be clear and specific but take risks
You will get far if you have your focus on at least three things: your target audience, your App Store page and your hypothesis'. And don't forget that taking the risk, is always worth it. Either you fail and learn or succeed and learn but either way, you always move forwards.