Due to the current situation, Apple kicked off its annual WWDC yesterday, online for the first time as a virtual event. Apart from face-mask Animoji's and Watch os update that tells you automatically how long you need to wash your hands, the rest of the news was more focused on the breathing and living post-COVID world with updates to Apple Maps f.ex. You can watch the full recap from here, while this post will focus more on what are the things that will impact the App Marketers in terms of ASO related items.
Widgetkit – chance to impact your retention
Historically, whenever you change your icon, there's a peak in Daily Active Users regardless of the genre, whether it is a game or not. Users who auto-update your app and see something new, tend to open it.
Imagine if you could instead have a dynamic widget on users' home screen taking up space of four to eight competitor icons. That's precisely what Widgetkit and iOS 14 will allow you to do.
Widget kit is set to allow you to quickly build widgets and make them available across iOS, iPadOS, and macOS using the WidgetKit framework and the new widget API. Widgets now come in multiple sizes, and users can visit the new widget gallery to search, preview sizes, and place them anywhere on the Home screen to access important details at a glance.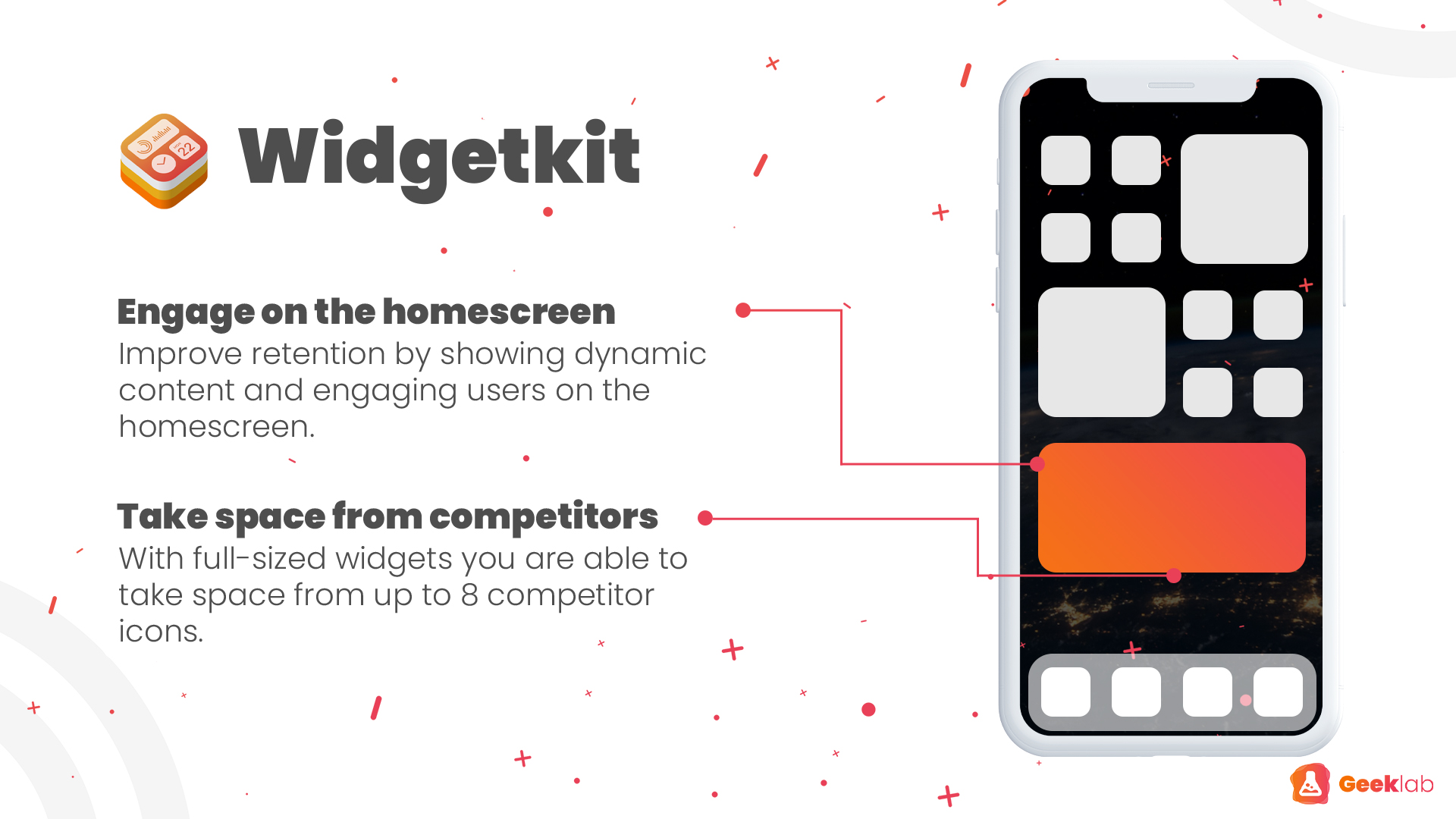 They can also add Smart Stacks – sets of widgets that use on-device intelligence to surface the right widget at the right moment, based on factors like time, location, and activity.
App clips – Apple's Google Play instant?
Not exactly but almost. This will bring potential new ways to market your app. App clips are small parts of your app that can be accessed through multiple sources like NFC tags and QR codes in the physical world, and Safari App Banners, iOS map, and iMessages in the digital.
App clips will take up a portion of your screen and work streamlined with Apple Pay and Apple sign-in capabilities, making it a handy tool for renting scooters, quickly paying a coffee, etc.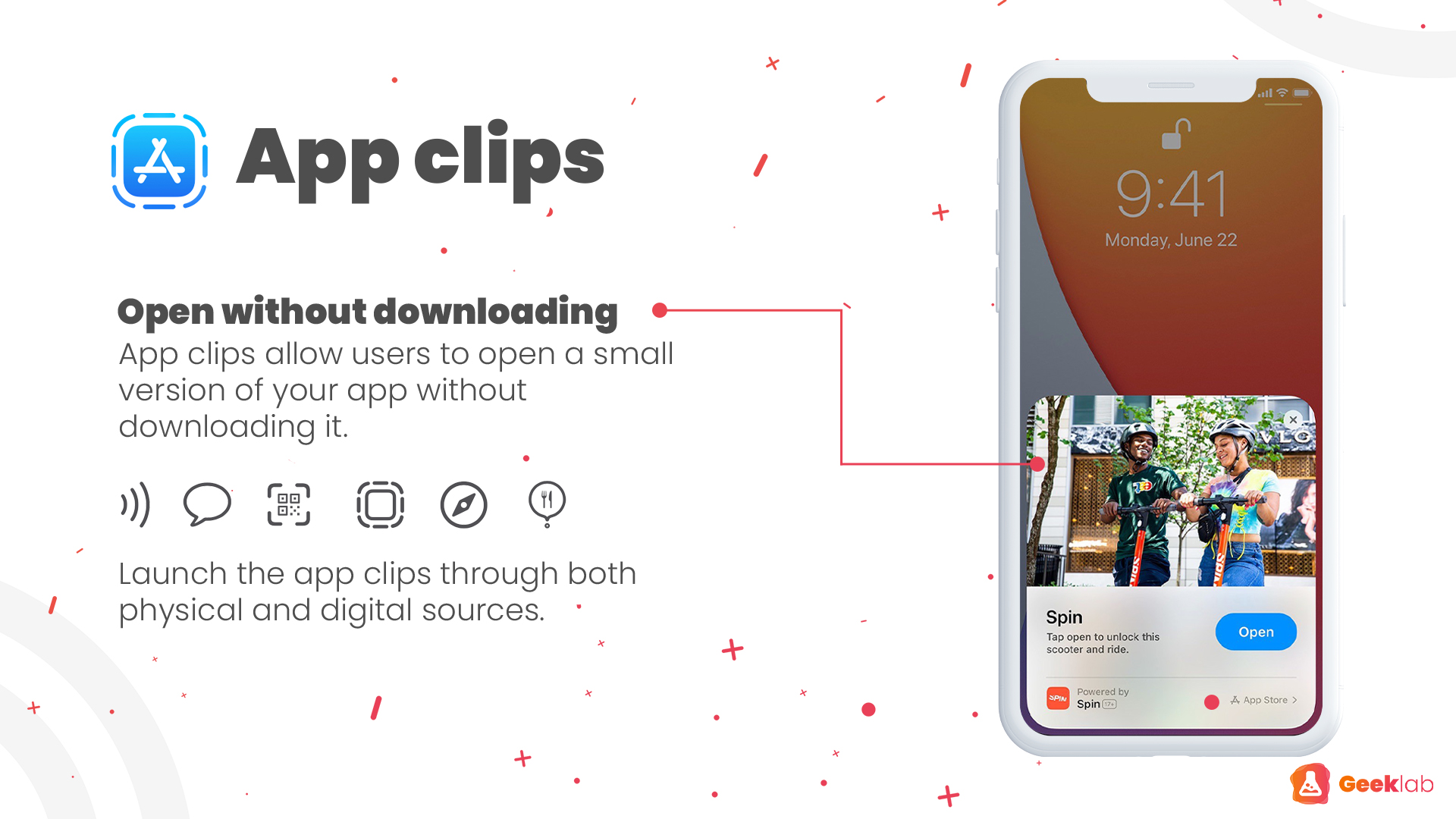 App Clips will also offer a new type of notification that can be presented within eight hours of a user's launching your app clip. Tapping on one will bring a user right back to your app clip.
Search gets an update, no more brand fishing!
The golden age of writing Sptify to promote your podcast platform is over. As picked up by our friends at ASO Stack Slack group (highly recommend to join if you have not already.
With iOS 14, Search will introduce a new feature, autocorrecting typos, at least for branded keywords. This makes brand fishing impossible, as everyone that types Fortnte will be automatically redirected to Fortnite results instead.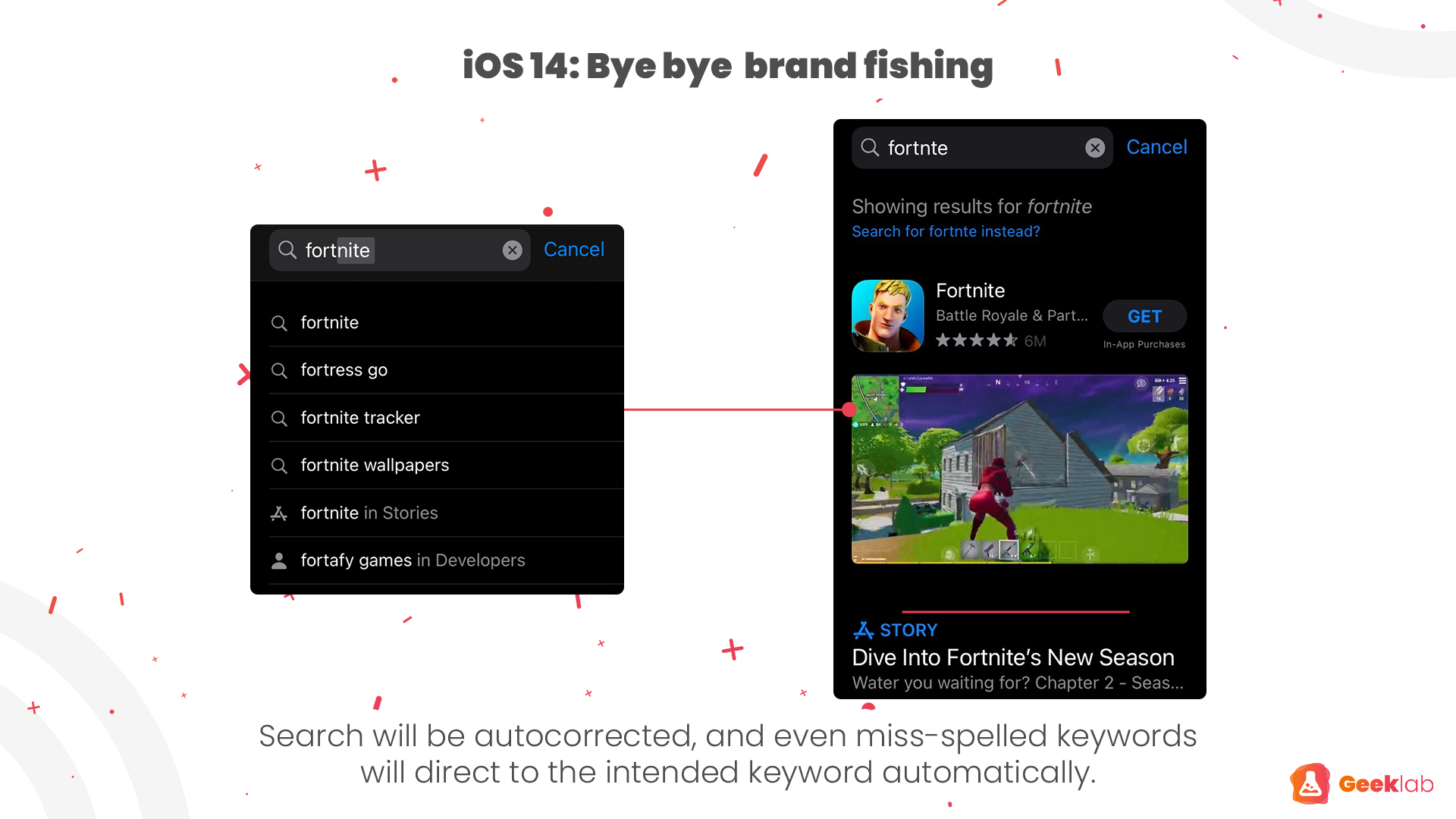 However, that is not the only update search gets. Search will now feature app lists that are scrollable horizontally. If you type Word Games, these promotional cards will get prioritized, so as pointed out in the Aso Stack Slack Group by Ilia Kukharev, the head of ASO at App Follow, Apples Featured card will take the first spot.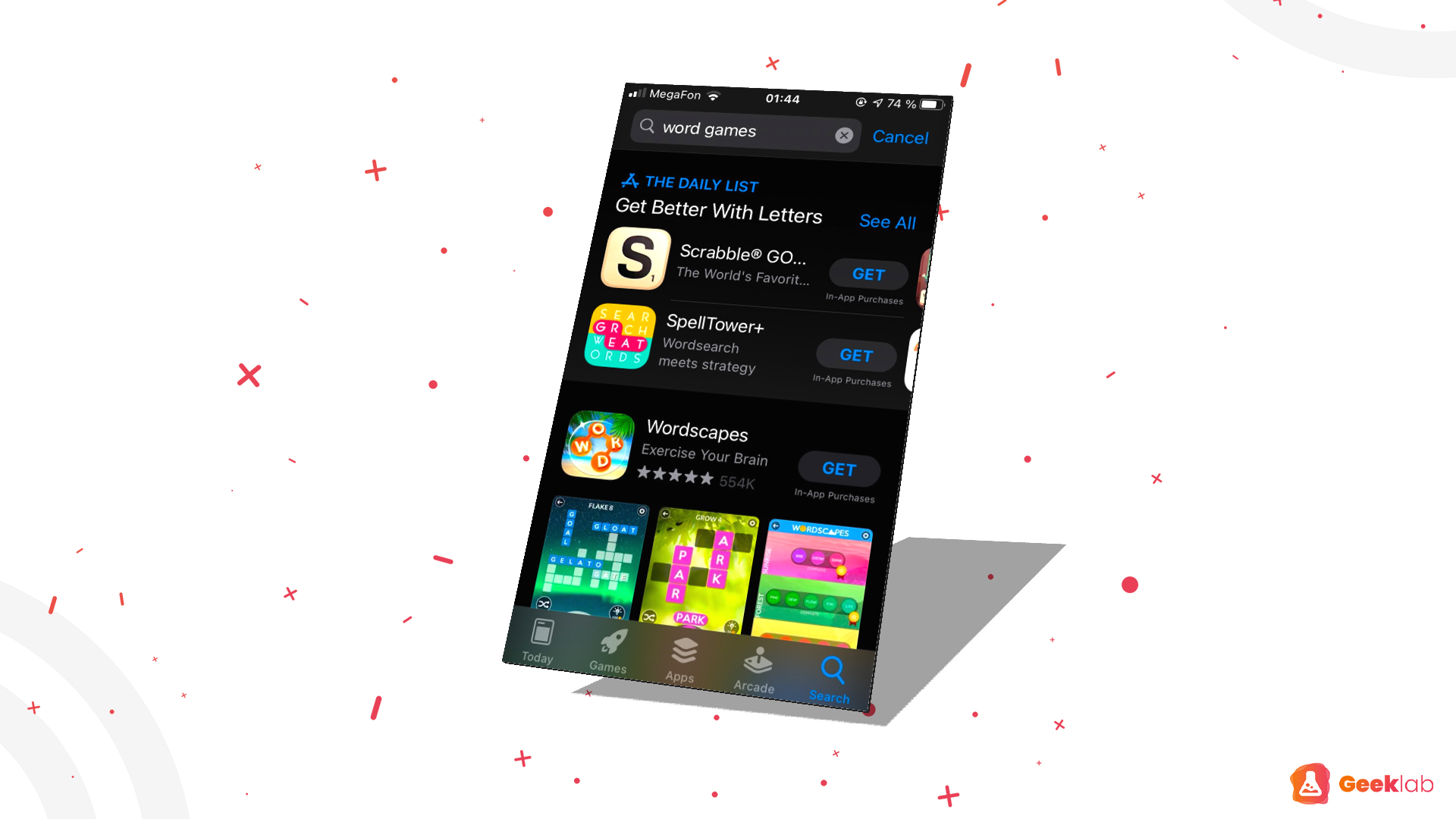 Subscriptions, Third-party support for default apps, and the (almost) death of IDFA!
On top of ASO-related matters mentioned above, Apple shared the excellent news for Family shared subscriptions, the possibility of the third-party support for default apps like mail and browsers, and the most controversial topic of the year, Advertising ID deprecation. There are some great resources regarding the updates of IDFA, here's one from Singular with a more positive note, and here's Eric Seufert voicing his views and research.
Any thoughts? Feel free to contact me through mail or LinkedIn!