In the past, companies haven't had the need to update their logos every month or even once a year. A common habit was to change logos every 5 to 10 years or in a very famous case of Coca-Cola – basically not at all. In the past, companies had to do these types of updates "blindly", since no A/B testing or quantitative analyzing was available yet. In addition technology has made it possible to make very frequent changes.
Change is always a risk. There is a risk of changing so rapidly and extensively, that people will no longer recognize the logo or icon and will get confused. When talking about big apps such as Instagram, Snapchat and TikTok, you would think that their user-field is already so stabile, that regardless of big changes, the users won't bother and are still going to continue using it. But that has not always been the case.
Snapchat users were pissed
However, in 2019, when Snapchat changed their icon from a thin-outlined ghost to a thick-outlined one (which is not that big of a change), the users went nuts. Some threatened to delete the app, and some even did, because the outlook made people feel all types of negative ways. And I have to admit, I was not rooting for the change, but despite the feedback, Snapchat kept the new outlook and it is still rocking it. Regardless, I cannot un-notice the fact, that Snapchat had already gained such a big of a platform, with not that relevant competitors, so basically the users didn't have other options. Yet why do companies then change logos or icons at all, when there is such a big risk of losing users?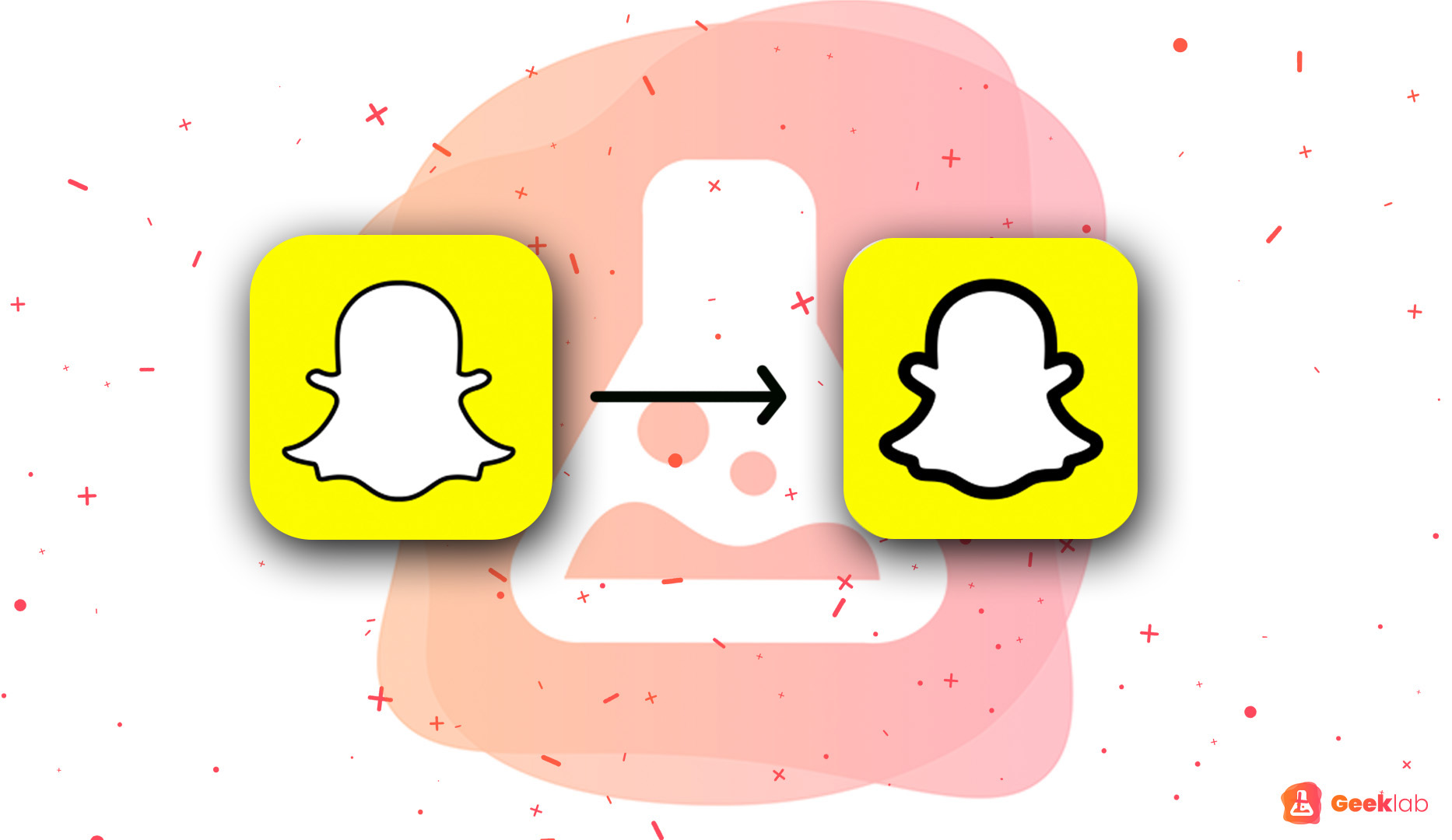 Even though it is a risk to do major, or even small changes, it is necessary in order to keep up with the trends and in order to allure new users. You might have your own user-field which is strong and won't abandon your app despite small changes, but how will you allure new ones when your icon or logo is old and doesn't correspond with any of the current trends? In addition, these trends vary and change rapidly, which gives apps no time to sit down and get comfortable. There are over 2.5 million apps overall in App Store, so visual parts of the ASO process, such as choosing the icon, hold a major part in their process. People easily try out new apps popping up on their front page even though they are not in the need of one – it just so easy to click and see what's up. These types decisions are most likely being made based on what they see, not what they read in the description.
Custom your own app icons
This year Instagram tried out something different for their 10th birthday – they allowed their users to change theirs Instagram icon for their own liking. They had few options laid down, including the original icon, in addition to something they had never done before, like an all black icon. However, this feature was not announced with big reveal parties and was actually kept as a secret. At some point, for example in TikTok, people started telling each other about this new amazing feature and thus the word started to spread – and people were excited! However, it was only available for a limited time.
Now that iOS 14 has given us the most creative tools we have ever had on iPhones, app icons are not irreplaceable anymore. Despite Instagram making custom icon unavailable, there is way to make every app custom. People have found easy ways to replace the original icons, by using the Shortcut app (MacRumors wrote simple yet broad instructions on this). This way people can make their own shortcuts and custom the icon to whatever they wish it to be and then hide the original app in their app library. This makes me wonder the direction that is set for the visual side of ASO. Obviously, iOS14 is only for people using iPhones, so that still leaves all other devices without this custom tool and thus makes original app icons still relevant. But if this is the direction, maybe one day the visuals won't matter and everything we download, comes with a plain white icon.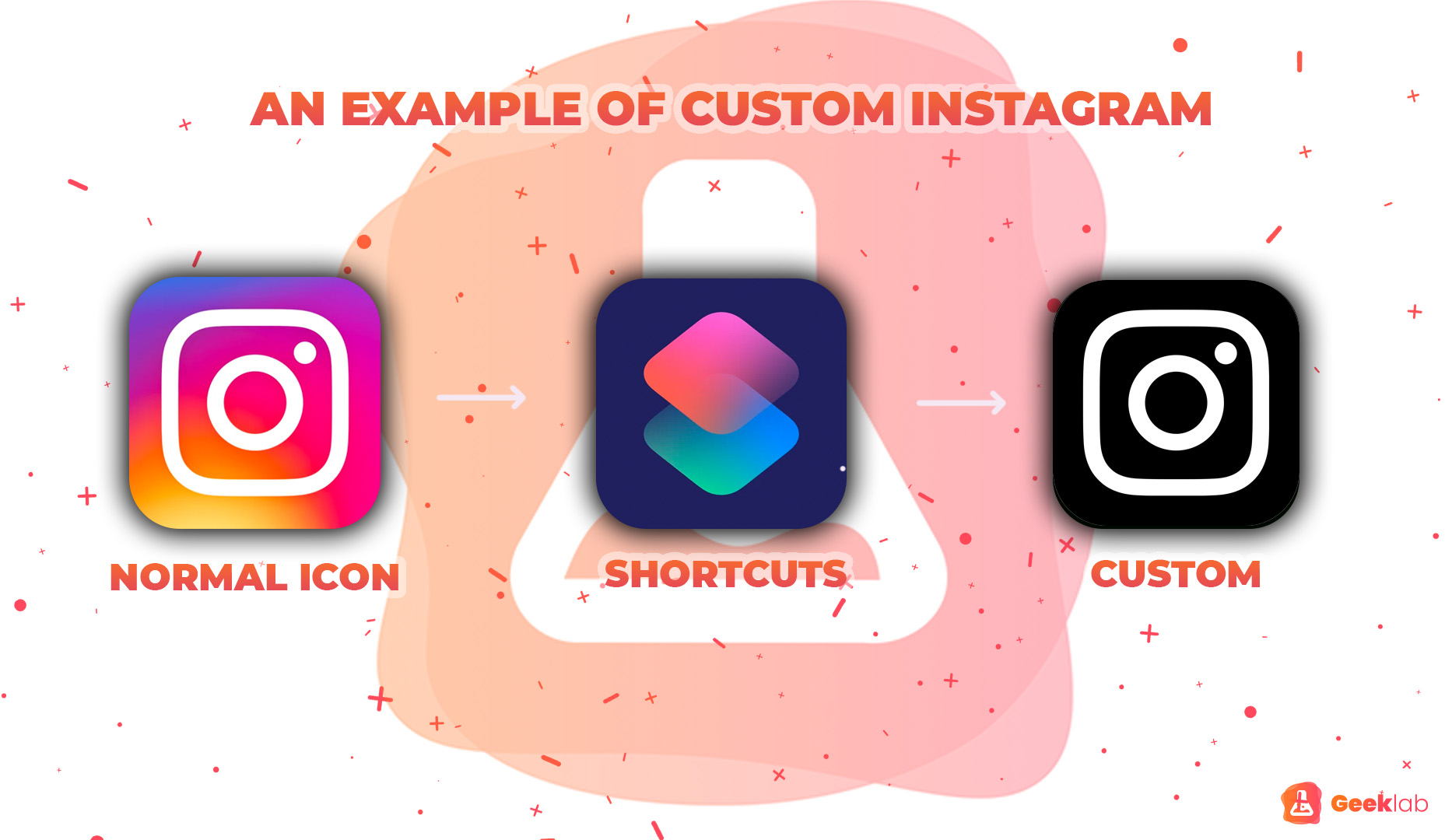 Anyway, let's hope that is not happening anytime soon. The privilege of today, is having testing tools and platforms such as Geeklab, which allow you to test your icon and test different options, and see beforehand, which could work better. These decisions don't have to made blindly anymore.